The Memory Train
A rare toy box conjures memories of another time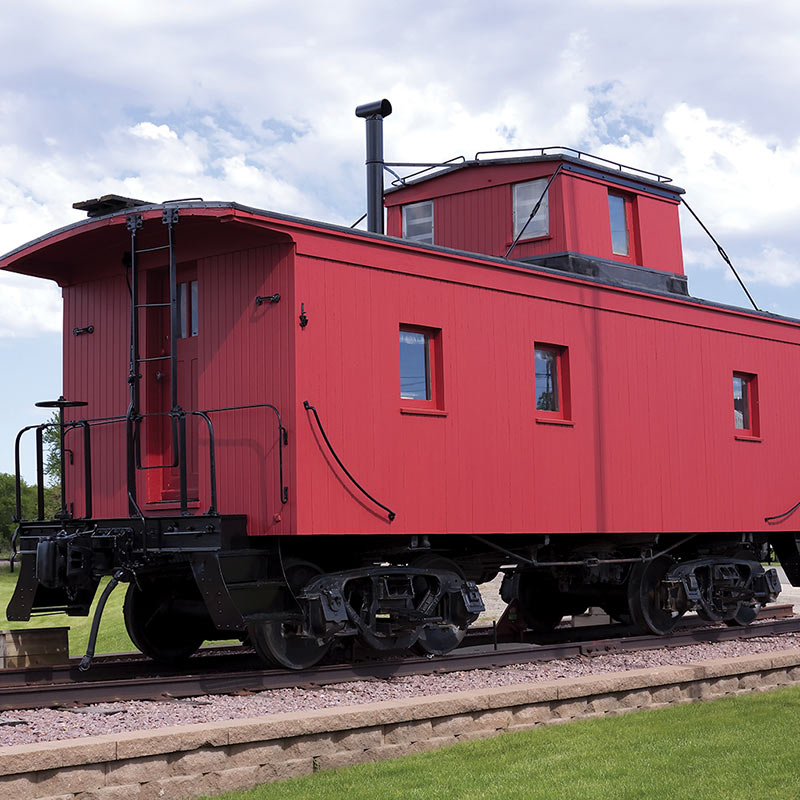 I grew up in a railroad town. Wildwood was an important rail yard by virtue of its location in the heart of Florida. Fact is, it had been that way long before my time, and even now it stays busy with CSX traffic. But before CSX came along, there was the Seaboard Coast Line Rail Road, which was descended from the venerable Seaboard Air Line Rail Road.
Suffice to say, the area is steeped in railroad history.
As a boy, I used to watch in fascination as the big black-and-yellow SCL locomotives muscled their way up and down the tracks pulling freight cars that seemed to stretch for miles. The rail yard (which split Wildwood in half) was huge, and there was always something coming or going, whether it was freight or passengers.
In the winter, hobos would hop off the empty boxcars and huddle together in cardboard shanties under the U.S. Highway 301 overpass that flew over the tracks on the north side of town. I remember how their campfires looked like steam rising from the brambles by the tracks. They would venture into town in their dirty suit coats and rumpled hats and rummage through the trash bins behind the shopping center. In traditional hobo fashion, they carried all their worldly possessions in bandana bundles tied onto the ends of sticks.
Every now and then, there'd be a special treat for the casual onlooker — an actual circus train would pass through town and sometimes you'd catch a glimpse of some exotic animal in a cage car.
Growing up there, we learned terms including boxcar, gondola, hopper and flatcar before we even went to school. But the one railroad car we loved most of all was the caboose.
All of us kids who had read "The Little Red Caboose" were familiar with how the humble little runt of a car, longing to be as popular as the mighty locomotive, became a hero when it saved the freight train from rolling downhill. We didn't know if the orange SCL cabooses (cabeese?) had ever become heroes like that, but we still enjoyed waving at them and their cupola riders as they rolled, clickety-clack, through each crossing. And believe me, it was a big deal when the railroad man waved back at you. Like any small boy in love with trains, I wished I could have been up there with him. I was saddened when time made the caboose obsolete.
One Christmas in '73 or '74, when I was still a tot and too young to play with Tyco HO-scale train sets, my parents presented me with a special gift. It was a hard plastic "Fesco Line" caboose toy box. It was a big, solid storage chest, big enough for me to climb into and pretend that I was a railroad man. When I was not playing in it, it held all my Fisher-Price "little people" toys (including several "Play Family" play sets) as well as a Tonka "snorkel" fire truck, Tonka dump truck and various odds and ends.
Well, childhood doesn't last forever, and after a while the childish things were put away. The toy box wound up tucked away in the back of one of our storage sheds for many years. A few years ago, when this particular shed was being torn down, my uncle — a longtime train aficionado as well as an artist and craftsman — saw the caboose languishing away in the corner. He rescued the chest from its oblivion and set out to restore it.
He repaired busted panels as well as the removable top covers and repainted the whole thing. The body of the car had originally been a dull red ochre color, but he gave it a brighter red livery and added yellow trim to the windowsills and the "Fesco Line" nameplate. He even added handrails that he made from brass tubing. I think the final result is a true work of art and looks better now than it did originally.
Today, this fine vintage antique decorates his living room along with other pieces of railroad art. It fits in perfectly with his collection, and I am happy that it was saved and has a good home. And even though it may seem empty, it's not. It's filled with memories of a place, a people and a childhood, lost to progress and the inexorable march of time.