The Long and the Short of Skirt Styles
Skirts are the perennial staple of every closet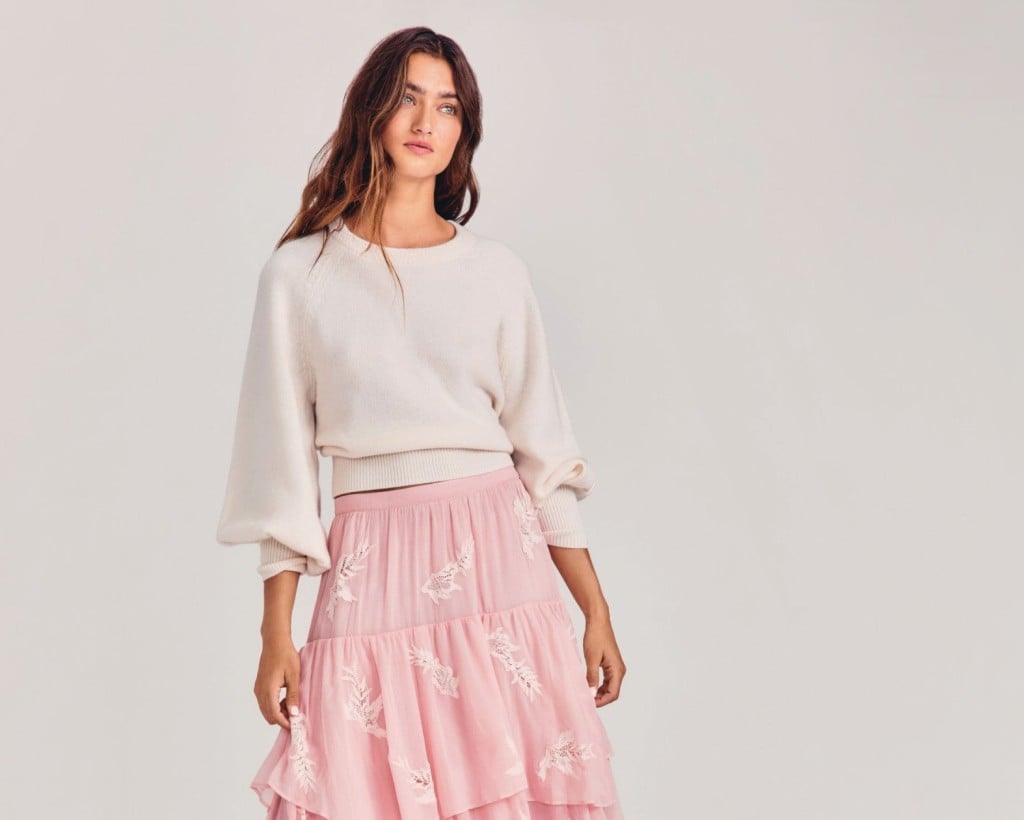 From baggy jeans and tube tops to Doc Martens and bucket hats, the fashion fads of my childhood are back in full force.
None, though, have I been happier to greet like an old friend than the miniskirt. The pinnacle of style worn by all my idols — Jennifer Aniston in Friends, Britney Spears, Alicia Silverstone in Clueless, Julia Roberts in Pretty Woman and the cast of Mean Girls — minis are back in tweed, leather, fringe and more.
They are, as fashion should be, flirty, fun, versatile and just a bit daring. And, while renowned for showing some leg, minis aren't just for the young. You can more conservatively style them by wearing tights or mid-calf boots.
Some of you reading this may scoff at my thinking the '90s were the height of the miniskirt. They really took off in the '60s, and I'd be remiss not to acknowledge its original trendsetters, such as Twiggy, Goldie Hawn and Debbie Harry.
But, this just goes to show that fashion is cyclical, and each generation will lay their own claim by styling trends in innovative ways.
Other skirts are no exception. In my lifetime, I have seen the appropriation of full circle, sock hop skirts, groovy peasant skirts and even modern interpretations of the '80s tutu.
Today, the pleated skirts of Jay Gatsby's era are having a moment. Get the school-girl style with short pleats, a button-down blouse and heeled Oxfords, or go for a more sophisticated, Daisy Buchanan look with ankle-length pleats, a light sweater and kitten heels.
"I believe skirts are a timeless staple because of their versatility and ability to transform any look into something chic and feminine," said Jacqueline Skelding, owner of Curio Goods.
Skelding is a fan of augmenting casual skirts with "over-the-top" tops that feature lace, ruffles and other intriguing details, but she is equally fond of dressing them down. Fashionistas and comfort queens alike have praised the introduction of sneakers as high fashion, and by pairing them with a skirt, Skelding said, you can sport a cool, casual style.
The popular slip skirt exemplifies this philosophy. Jazz up the understated skirt with a blazer and chunky heels, or keep it simple with a band tee and sneakers.
"A skirt can blur the line between casual and dressy," agreed Candice Thompson, apparel stylist at Hearth & Soul. She is a proponent of the pencil skirt and believes they are as timeless as the little black dress. "The pencil skirt is a wardrobe powerhouse that flatters all figures," she said.
Kathryn Stewart, owner of Wonsaponatime Vintage is a supporter of the skirt-set, a matching top and skirt ensemble.
"A top and skirt in the same print, or perhaps color-blocked solids, are more interesting than a dress," said Stewart. "Plus, you can wear the pieces as separates and get more wear out of your purchase."
The maxi skirt is another style Stewart considers a worthy investment. They are flattering to all body types and can be worn year-round in Northwest Florida. In warm weather, she suggests wearing a maxi with a tied-up top and sneakers or sandals. In cooler weather, opt for a chunky-knit cardigan and booties.
Other aspects of skirts that should be taken into consideration are fabrics, patterns and adornments.
Bold fabric selections such as tulle, leather, satin, fringe and sequins make statements, as do patchworks, florals and wallpaper-inspired patterns. Too, pockets, belts and bold buttons add flair.
Personally, I am awaiting the resurgence of the denim skirt. I'm unsure how I'll contemporarily style it, but know this: It will not be with the monogrammed polo and Keds of my middle school years.
---
The

Best Skirts for Your Body

and

Style
For those who have a triangle or pear body type, A-line skirts look a-mazing. An A-line skirt is fitted at the hips and flares out toward the hem gradually to form a silhouette similar to the capital letter A. If you have an inverted triangle body type, one of the best skirts to wear is a flared skirt. Like an A-line skirt, a flared skirt widens out toward the hem. However, flared skirts are more fitted toward the top and flare out a lot more than the A-line skirt does. Flouncy miniskirts are ideal for those who have a regular or more athletic body type. A miniskirt is a shorter skirt that generally has a hemline above the knees, around the mid thigh. These skirts accentuate and add definition to the waistline while also elongating and showing off one's legs. If you have an hourglass or more curvy body type, pencil skirts are one of the most flattering skirt choices. Pencil skirts have a narrow, slim fitting design with a hem that typically falls around the knee or just below it. The slim fit of a pencil skirt accentuates the curves of an hourglass figure and smooths out the thighs.
Source: CoziBearBoutique.com