The Kinsey Collection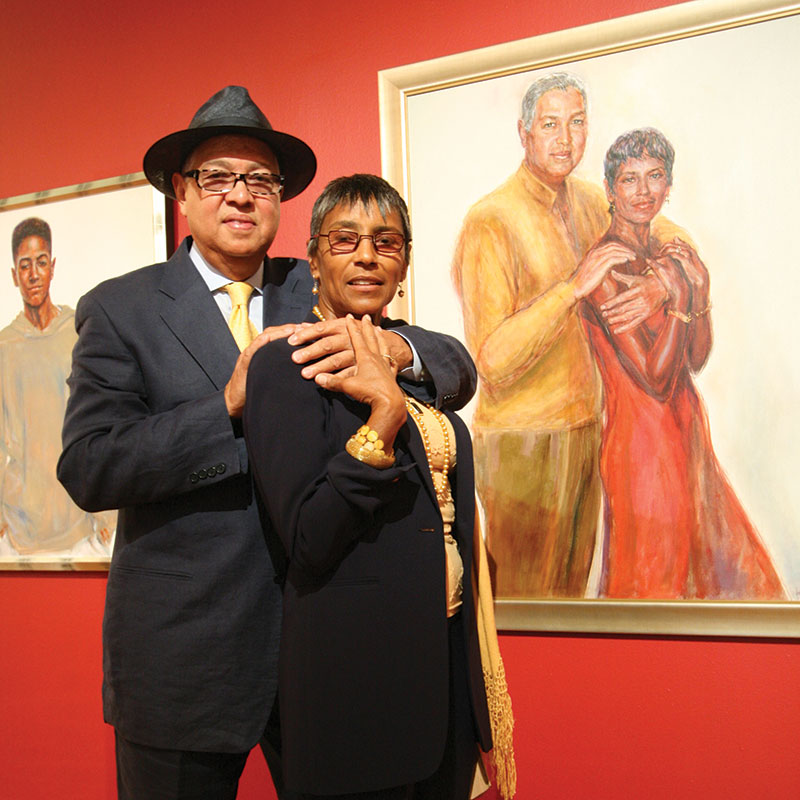 This world-renowned exhibit features African-American art and artifacts compiled by Florida A&M University alumni Shirley and Bernard Kinsey. Complete with more than 100 paintings, documents, photographs and rare books, the exhibit is a priceless window into the African-American experience.
Beth nabi
Visitors to the Kinsey exhibit will have the privilege of viewing letters written by Malcolm X and the Rev. Martin Luther King, the original Emancipation Proclamation and a flag flown by the Buffalo Soldiers in 1889, as well as numerous sculptures and paintings by African-American artists. A guided cell phone tour details the significance of each piece. According to Bernard Kinsey, every item and individual reflected makes up an essential part of black history's "connective tissue."
"A lot of African-American history has been forgotten and never told, so the idea is to get those stories out," Bernard Kinsey says.
Beginning in 1632, the exhibit traces four centuries of critical moments in history and the arts. The result is a reflection of diverse experiences ranging from slavery and oppression to accomplishment and freedom of expression.
"I like showing the juxtaposition there and how things have evolved," Shirley Kinsey says. In keeping with this theme, the background walls of the display gradually lighten from a deep red to a golden yellow, reflecting humanity's ongoing progression toward racial equality.
This must-see exhibition will be on display at the Brogan until March 21. The collection's next stop will be at the Smithsonian Institution in Washington, D.C.