The Inside Scoop on Peterbrooke Chocolatier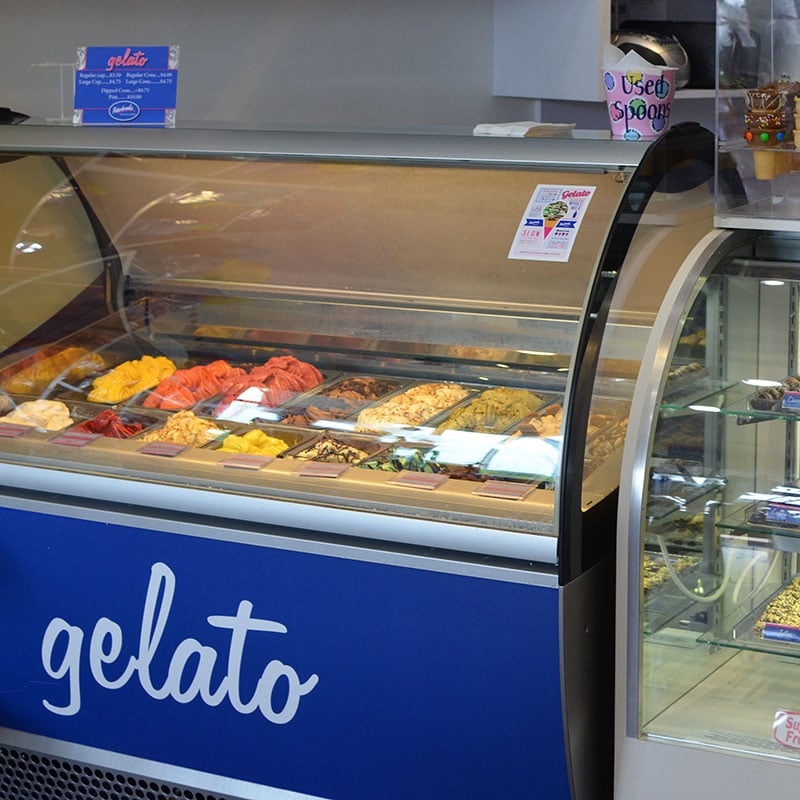 There are few joys more savory than chocolate, a confection that can make a bad day better and a good day better still. No one complains when receiving chocolate as a gift, not even dieters.
Peterbrooke Chocolatier is known around Tallahassee as a place to go when you are overtaken by a chocolate craving. And, this summer, they are getting even sweeter with the addition of homemade gelato.
To combat the oppressive dog days, Peterbrooke has introduced a new line of gourmet gelato straight from the recipe books of Italy. Every Wednesday in July, stop by their Miracle Plaza location for a free scoop of gelato.
The hardest part will be choosing among the 16 flavors offered, including cappuccino chip, cherry bomb, tiramisu, Biscoff, pistachio, strawberry, mango and Peterbrooke chocolate — the richest, most chocolatey, heavenliest chocolate gelato you will ever taste. The gelato will be in the store year round with the flavors lineup changing from season to season.
We got the inside scoop from Richard and Dot Herbert, who are the managers of the Tallahassee store, on what makes Peterbrooke gelato unique. The gelato is made at the Jacksonville headquarters by a gelatier of true Italian heritage. Gelato is creamier yet more dense than American ice cream because it is made with milk as opposed to cream. Richard assured us that this means lower fat so the more samples the merrier.
Watch our visit to Peterbrooke:
Story continues below…
When you scoop up your scoop, be sure to snap a photo and post it on social media using the hashtag #gelatojuly for a chance to win free gelato for a year. Another contest involves creating your own flavor. Stop into the store and submit your most scrumptious flavor concoction. The winning flavor will be sold in Peterbrooke locations for a year.
If a cool, creamy treat isn't your cup of gelato, Peterbrooke also offers an abundance of chocolate covered treats with which you can reward yourself, a coworker or a friend. Peterbrooke loves hosting birthday parties, girls nights and chocolate day camps for kids, all of which include dunking a variety of delicacies in chocolate.
"When someone comes in, we want them to experience the joy of our chocolate. It's fun to introduce people to the quality, flavors and products here that you may not have tried otherwise," Dot says.
Richard smiles and adds, "We want people to know what we can do for them with chocolate. From gifts to desserts to snacks, we present you with ways to enjoy the finest chocolate."
Summertime and anytime is sweet at Peterbrooke Chocolatier.