The Hottests Trends Around Town This Summer
For season of sun, choose fashion that's fun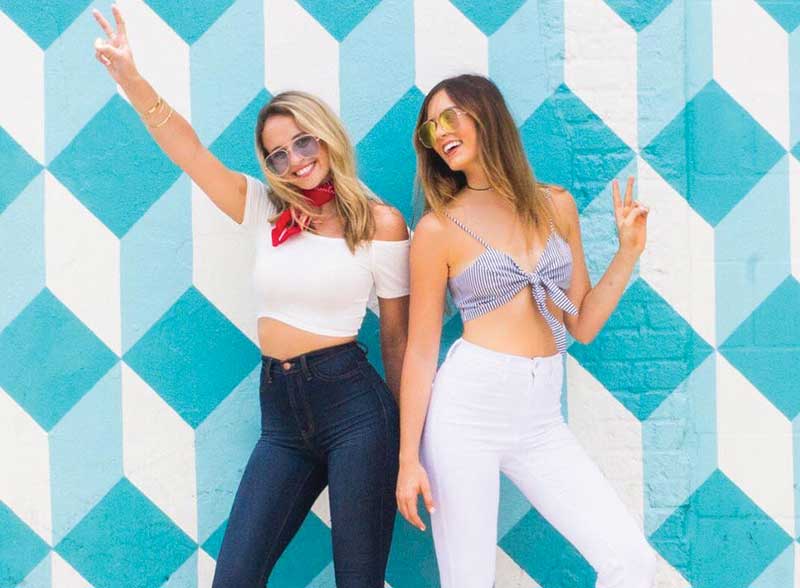 The spring you thought would never come has burst forth, and now summer beckons just over the horizon. After that dismal winter, fashionistas can shake out their curls, shake up their closets, and reset for warm weather.
Start your reset with get-out-and-go shoes that blend cute and comfortable. Shine Boutique is featuring the venerable Hush Puppies brand in wedges, heels and sandals. Pair those Puppies with a top covered in embroidered flowers and scrolls. Pendants are in, too. Shine shared that 16- and 18-inch chains with a bit of whimsy at the base add some sparkle without taking away from the nature-inspired vibe.
At Henri Boutique, catering mostly to college-age women, some things just don't go out of style  on campus — like short-short skirts and high-high heels. But coeds also are intrigued by the flared jeans and flared sleeves of the '60s.
All things strappy are big, too: ankle straps on heels, straps and laces on sandals, and straps on off-the-shoulder tops. While mothers and daughters rarely share fashion trends, those newly appreciated giant gold hoops, choker necklaces and tassel earrings may be cause for renewed bonding.
Robert's Jewelry is ready for sun season, too. Yes, even metals and stones have trends. Owner Robert Peavy says big gems are taking a back seat to simpler and more delicate settings and cuts. European cuts, cabochon and rose-cut diamonds that have less faceting and appear more natural are in. As are layered chains, three or four at a time in different lengths, thoughtfully selected to express the wearer's individuality.
Meanwhile, shove that giant-faced watch to the back of the drawer. For women, smaller, more delicate timepieces will take their place.
Taylor Garcia of Abby & Taylor says the color of the season is "ultraviolet purple." For some, in their hair, of course. Where else? Garcia says, "In blouses!" And then add ruffles. "Cold-shoulder styling is still around, but now it's ruffle trimming on the bodice and around the wrists. It's ultra-feminine, perfect in the new floral fabrics."
At Splash Salon, color stylists say the hair palette is changing, too. "I'm thinking pastels are done," says stylist Jenifer Breedlove Kinsey.  Yes, she's talking about your locks. "This year, instead of a pale pink swatch of color in your hair, people are wanting neon." From vibrant orchid to magenta and teal, tucked in, up front or behind the ear, many are feeling a season-fueled urge to put a pop of color in their hair.
Kinsey foresees not only playful coifs this season, but practical ones, too. "No one wants to spend an hour with a straightening iron or curling. The look is more natural." Likewise, ombre coloring is making room for its more subtle sister. This year, says Kinsey, soft, fade-to-light baylayage highlights will be painted freehand onto the surface and away from the roots, for a soft, sun-kissed look.