The Gem of Tallahassee
Philanthropist Ruby Diamond's legacy lives on through the hall that bears her name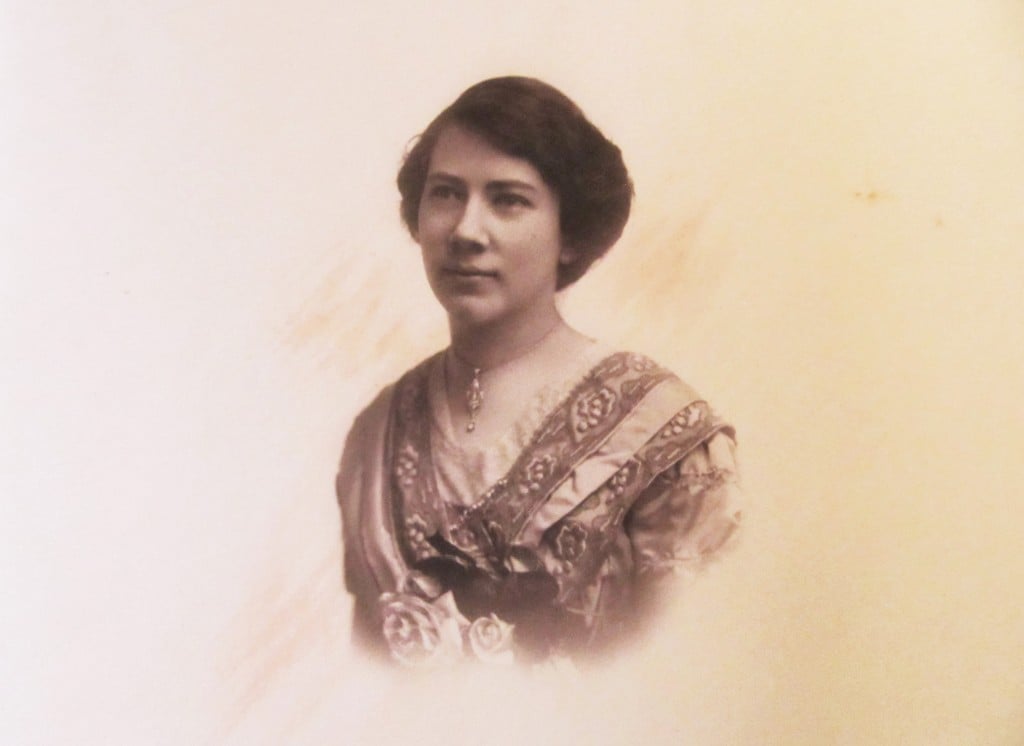 In 1910, Florida State University, then the Florida State College for Women, completed its administration building, and Ruby Diamond was a 23-year-old woman working to find her place in the world.
In decades to follow, that administration building would become the iconic James D. Westcott Memorial Building, and the modest auditorium in its western wing would become the Ruby Diamond Concert Hall — a tribute to one of the most notable philanthropists in Tallahassee history.
Diamond graduated from Florida State in 1905 with a degree in chemistry and became a lifelong financial supporter of the university, establishing two scholarships for disadvantaged scholars and supporting the Alumni Association and the Department of Educational Research, Development and Foundations. Beyond her work with FSU, Diamond was a renowned philanthropist, shrewd businesswoman and activist for racial equality who lived a fabulous and, at times, eccentric life.
Born to Julius Diamond, a wealthy Tallahassee merchant, Diamond inherited a large fortune when her father died in 1914. Within a few years, she sold off the family business and home, opting instead to live in a small room in the Floridian Hotel, where she assembled a collection of antique snuff bottles shipped in from all over the world.
The Diamonds were one of a small number of Jewish families in Tallahassee in those days. She once told the Tallahassee Democrat that they were "the only family in town to have a menorah" when she was a girl. As the Jewish population and tensions abroad grew, Diamond donated to many Jewish organizations and helped found Temple Israel in 1937.
Miss Ruby, as she liked to be called, never married. All of Tallahassee was her family, and in her later life, she loved taking drives around the city in her 1963 powder-blue Cadillac with her beloved chauffeur "Smiley" Bruce.
In the novel, It Happened in Florida: Remarkable Events That Shaped History, E. Lynne Wright shares the pair's relationship from Bruce's recollection. She could be tough, but the two grew inseparable over the years. Bruce was her window into the lives of the Black people in her community and influenced much of her activism toward racial equality.
Miss Ruby was beloved by the Florida elite for the social events her wealth made possible, but her real passion was for giving that wealth away. She was known to send out gifts on her birthday and send Bruce out in her Cadillac during the holidays to find people in need.
"At Christmastime a year ago, she sent me out to get the people who didn't have any place to go and had me collect them up and carry them to different cafes," Bruce told the Democrat. She always picked up the bill.
Diamond donated to more than 37 charitable organizations and was an active member of the Oleander Garden Circle, Tallahassee Historical Society, LeMoyne Art Foundation and Tallahassee Junior Museum. She was also the founder of the "Diamond Vegetable Basket," a program that provided seeds and fertilizer to any Leon County resident who received welfare assistance.
Diamond died in 1982, but the Ruby Diamond Concert Hall lives on.
It has served as the quintessential gathering place for art lovers and hungry minds for more than a century. It is the primary practice and performance space for FSU's College of Music. As one of the largest classical venues in town, Ruby Diamond is in a near-constant state of commotion. The hall hosts a revolving door of events from big-name performers like Patty LaBelle, to the Tallahassee Symphony, to medical school graduations and biology classes.
Even before it was named after Miss Ruby some 52 years ago, the hall fostered education, government and culture like no other location in the city. When the hall was dedicated to Diamond on June 5, 1970, James E. Joanos had this to say:
"If this auditorium could speak, it would tell us of those great events. It would tell us of maestros and of resounding cymbals — of pretty sopranos and husky baritones. It would tell us of candidates for high offices and of justices of the courts of the land. It would tell us of biology, philosophy and higher mathematics — of law, morality and justice for all, but most important of all, it would tell us of those thousands of young students who have performed on this stage and who have sat in those 1,600 seats and enriched themselves so that they could better take on the responsibilities of this world."
Today, the Ruby Diamond Concert Hall is a handsome hardwood structure with 1,260 seats surrounded by murals depicting the evening sky. Overhead, stagehands scramble across catwalks to adjust the hall's state-of-the-art lighting systems. The perfectly tuned acoustics, parterre seating and orchestra pit set the stage for a truly theatrical experience.
But, the venue has not always been so elaborate. The historic space has seen more than a few facelifts in its lifetime. Most recently, the College of Music poured some $39 million into a complete renovation in 2010. The emblematic Westcott facade is nearly all that remains of the original structure.
When the most modest iteration of the Ruby Diamond Concert Hall was erected in 1910, it was just the Westcott Auditorium. An addition was added in 1921, but it wasn't until the 1950s that the Ruby Diamond of today began to take shape.
The Florida State College for Women became a co-educational institution in 1947 and became Florida State University. Within a few years, the student population had nearly doubled, and the Westcott Auditorium's 1,680 seats were in greater demand than ever before. In 1951, however, the auditorium was deemed structurally unsound and closed, leaving the university with no space on campus to support a crowd larger than 600. The state legislature provided FSU with $5.8 million to renovate the Westcott Auditorium and several other facilities on campus.
It was a massive undertaking. Construction crews gutted the auditorium and rebuilt it from the ground up. They brought in an organ, modern light systems, additional seating and updated the stage to accommodate more elaborate performances. By early 1954, the Westcott Auditorium was back on its feet.
In 1970, just one year after a fire devastated much of the Westcott Building and narrowly missed the auditorium, FSU held a dedication ceremony that was "short and sweet," just as Miss Ruby requested. Leaders from FSU and representatives of Diamond's temple and family praised her for her generosity. They revealed her portrait, which still hangs today, alongside a plaque that read:
Dedicated to the Betterment of Her Fellow Man Loyal Friend of The University "One generation plants the trees … Another gathers the fruit." — The Talmud
As to the banquet that followed, FSU talked Diamond out of the champagne she had requested. She settled instead for finger sandwiches and punch served by friends.