The Ever-Growing Indian Community Bridges The Gap of Two Worlds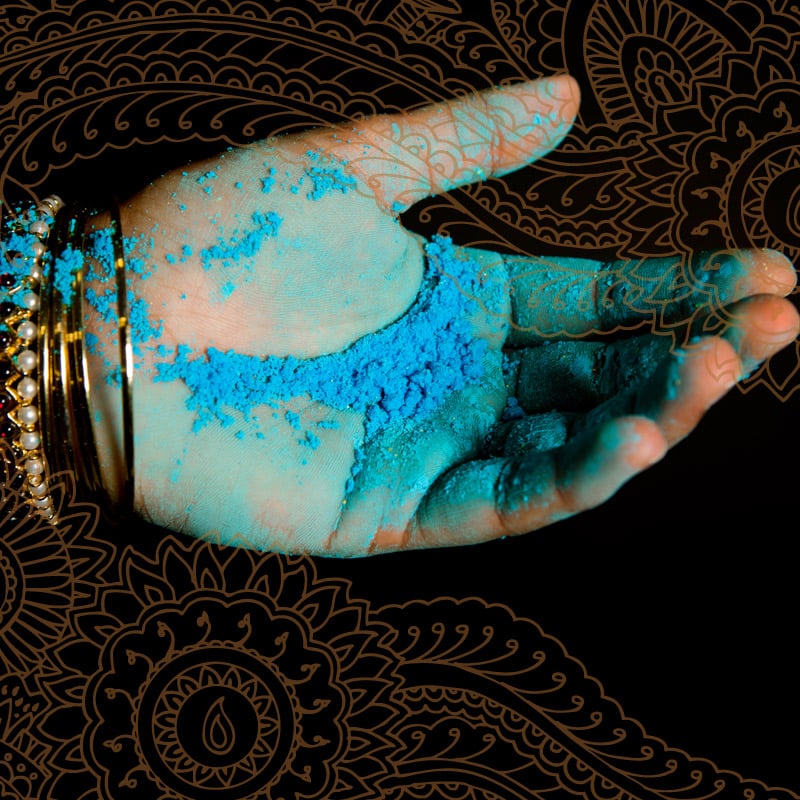 In the year 2000, Leon County had one Indian restaurant, Samrat, a weekday Krishna vegetarian lunch buffet at Florida State University and, according to the U.S. Census Bureau, 1,285 Asian Indian residents.
What a difference a decade or so can make.
The 2010 U.S. Census showed the Asian Indian population had more than doubled, and the Census Bureau's 2012 American Community Survey estimated the figure at 3,225, the largest Asian population in the county by a wide margin. Samrat will celebrate 20 years in business on Sept. 5. The Krishnas are still serving lunch at FSU, but they've expanded and serve lunch and dinner at their Higher Taste restaurant and boutique, as well as dinner at Railroad Square Art Park during the First Friday Gallery Hop.
And four more Indian restaurants offer diners a choice of Indian cuisine.
The growing Indian community embraces life in Tallahassee while honoring its heritage. Every November, the India Association of Tallahassee presents "Glimpses of India," an elaborate showcase that gives Indians a chance to celebrate their culture and share it with their neighbors. With an estimated 275 participants and an audience that has swelled to more than 1,200, the program outgrew its original home at Chiles High School and was moved last year to Florida A&M University's Lee Hall.
"Even then, it was standing room only," said Santosh Dixit, president of the India Association of Tallahassee, half-joking that the next stop might have to be the Civic Center.
The diversity of India is reflected in its regional identities, encompassing cuisines, religions and languages. There are 26 officially recognized languages, and many other unofficial ones, as well as dialects. The India Association welcomes all under its umbrella, as well as student organizations at the universities.
"Pretty much everyone speaks Hindi, in addition to whatever their local language is," Dixit said.
Bridging Worlds
For the past three years, Dixit has been teaching Hindi lessons on Saturday mornings at the downtown public library or one of its branches, depending on availability of space. The lessons started as a way to help children — including his now 9-year-old son, Shubham, a student at Florida High — connect with their grandparents back in India, but anyone is welcome to attend. There's no charge. Six to eight months ago, chess lessons were added to provide some variety and more recently, math lessons, which are taught in English. "Too much can get lost in translation," he said.
The India Association made a $1,000 donation to the Friends of the Library as a gesture of thanks. It also has created a scholarship fund through the Leon County School system that is open to any student, not just children of Indian families. This year, it gave its first $1,500 scholarship and plans to make it an annual award.
"We want to give to the community, not just use its resources," said Priya Iyer, secretary-general of the India Association and coordinator of the "Glimpses of India" program. "We want to be part of the community where we live and at the same time preserve our culture and heritage."
Ria Shah, a recent Lincoln High School graduate who was a finalist in this year's Best and Brightest awards, was born and reared in Tallahassee. Her parents, Mom from Calcutta and Dad from Mumbai, moved to Tallahassee after graduate school at Northwestern University and are active in the local Hindu temple, the Gujarati Samaj. She describes her younger self as "a tomboy who didn't like wearing Indian clothes — or any dresses." All that changed when she learned Indian traditional dance. "I love dancing," she said, her passion evident in her voice. "I love showing my culture and what we do."
She said FSU has been "really cool about having events to showcase Indian culture," including an April appearance by Miss America Nina Davuluri, the first Indian American and the second Asian American to win the pageant. She spoke at Ruby Diamond Concert Hall as part of Asian American Heritage Month, sponsored by the Asian American Student Union.
Ria has performed traditional Indian dance at "Glimpses of India" as well as at Divali, the annual festival of lights whose dates are determined by the lunar calendar but is usually held in October. Her dance instructor, Krishna Patel, has coordinated the program for more than 20 years. She said that while different Hindu sects have different languages and cultures and worship different gods and goddesses, all Hindus celebrate Divali.
"It celebrates the triumph of good over evil," Patel said. "It's five days of tradition and rituals. It's like Christmas. Everyone is happy. The day after it ends is New Year's."
Born in Kenya to Indian parents and raised in London, Patel grew up in British culture and embraced her Indian heritage when she was in her 30s, long after her parents had moved back to India. Since then, she has made more than 10 trips to India and would like to visit every year because there's so much to see.
"You can go from one area of India to another and the people look different, they talk differently, the food is different and the religion is completely different," she said. Patel spent three weeks in Mumbai last year for the wedding of a nephew, who also had grown up in London, but his bride's family was from Mumbai.
"The wedding ceremony was different. The language was different. I understood only the occasional word," she said.
She and her husband, Jagdish, own the IGA grocery store in Monticello and have two children in college whom she describes as "very American."
"We try to preserve our Indian heritage and at the same time we embrace our American culture," she said. "My daughter was vice president and president of the Indian Student Association, and last fall she did the Divali celebration at FSU. On the other hand, I don't cook Indian every day.
"So much has gone Bollywood, but we try to teach the traditional dances. The kids I taught in the early years have kids of their own now," said Patel, who retired from full-time teaching a couple of years ago.
Bollywood came to Tallahassee in March, as the Legislature paid tribute to the International Indian Film Academy and its awards ceremony in Tampa, the first U.S. city to host the awards. The India Association coordinated performances by several groups of local dancers, who were joined by Bollywood star Preity Zinta. The Bollywood Oscars brought an estimated 20,000 people to the Tampa Bay area the last weekend in April.
A Network of Resources
Bidisha Goswami knew she wanted to go to graduate school outside of India, and she knew she wanted to study Integrated Marketing Communication. Once she was accepted into Florida State's program, the native of Assam in northeast India turned to the FSU website to make connections. The Indian Students Association arranged a pickup at the airport and a member gave her a place to stay while she looked for her own apartment.
Communication wasn't a problem, even with India's numerous languages, because she speaks Hindi and English, as many Indians do, as well as Nepali and a bit of Punjabi. "I can understand many others well enough, but I don't speak them."
"Thirty to 35 students from India came when I did to study throughout the university, and the student association welcomed all of us," Goswami said. "They were very helpful, especially since I don't have a car."
In addition to education, jobs in the computer and information sector attracted many Indian families to Tallahassee. Family connections are the other draw.
"The majority come from South India to work in IT," said Subuddhi Krishna Das, leader of the local International Society for Krishna Consciousness and manager of its Higher Taste restaurant and boutique. "Bangalore is the Silicon Valley of India, and a lot of people come for a short time to work for government contractors."
Dixit of the India Association was initially one of those short-timers, moving back to Tallahassee for a permanent position. Both he and Iyer are software consultants. Iyer, who was born in her parents' native region of Kerala and grew up in neighboring Tamil Nadu, moved to Tallahassee from Denver when husband Ram, a Mumbai native, landed a job. The India Association, formed in 1997, is a resource for people as they prepare to move to Tallahassee as well as once they arrive.
"There are parties and events scheduled almost every weekend, and it's not unusual to meet two or three families each week who are new to Tallahassee," Iyer said.
Family connections also brought a lot of local Indian families to town. Krishna Patel first came to Tallahassee because her older sister had moved here; she has operated the Kings grocery on Orange Avenue for 30 years.
Mitsch and Sonal Patel, who own the Beer Stop store on Mahan Drive, came to Tallahassee six years ago because his father, who owns and operates A to Z Liquors store on West Tennessee Street, told them there was an opportunity to build a business and a good life. The father was paying it forward; he got his opportunity because Mitsch's sister, who owns a gas station, liquor store and motel in Daytona Beach, encouraged him to come and served as his sponsor. Patel is a very common name in India; Mitsch is no relation to Krishna.
Just Right
Das is originally from Kashmir in northern India and later lived in Punjab. He arrived in Tallahassee from Chicago via Hillsborough, N.C. He and his wife moved to escape the harsh winters and snow, but Hillsborough wasn't far enough south. When he was asked to lead the Tallahassee temple three years ago, the climate seemed right.
"It's green here. It's not too hot like farther south and not too cold," he said. "My wife used to go to India for three or four months every year when we lived in Chicago."
The weather was also a factor for Rani Kaur, who owns and operates Samrat along with her husband, Arjinder Singh. They had left Syracuse, N.Y., with their two small children because they found upstate New York too cold. After living in Atlanta for a couple of years, they decided to check out Florida's capital city.
A third daughter, born after they moved here, attends North Florida Christian School. The family is Sikh, but Kaur likes the discipline of the Baptist-affiliated school. "They teach good things," she said.
"Tallahassee people are very nice, and over 20 years, our customers have become friends, more than friends, they're like family," Kaur said.
The Culture of Food
The number of Indian restaurants Tallahassee can sustain reflects the increased Indian population, as well as local residents' desire for Indian cuisine. Tallahassee's population tends to be better educated and better traveled than that of most American cities — census data reveals that 44 percent of residents have at least a bachelor's degree. The Internet and cable food shows have broadened viewers' interests.
Das' wife offers small-group cooking classes, and Kaur said Samrat customers often ask how to cook a particular dish.
"There's an increased knowledge of food and culture," she said. "They know how to order. You used to have to say, 'It's like this' or 'It's like that,' but (now) you don't have to explain too much."
All offer food that can be prepared in authentic style for the expatriates in our midst, or toned down for the slightly less adventurous palate of most American customers.
"We don't use as much ghee and butter here. We use soybean oil," Kaur said. "We blend American style with spices for some dishes. We don't put a lot of heat on the lunch buffet, but we have some customers who challenge us."
Jarnail Singh, owner and operator of Essence of India restaurant, moved to Tallahassee in 2006 to open his restaurant after operating the New Punjab Indian Restaurant in Orlando since 1986. His brother now runs the Orlando eatery. His website notes that the meat he serves is Halal, meaning it has undergone a Muslim ritual blessing.
"We have a lot of Muslims and a lot of Pakistanis who come in," he said. "The lunch crowd is pretty much the legal crowd, government workers, but we get a lot of tourists at night."
Pakistani professor Asmat Rasul, who is a Fulbright scholar at Florida State University, notes that Indians and Pakistanis interact well here in Tallahassee, despite an often-adversarial relationship between their home countries. "Once we get here, our differences are less important," Rasul said. "We're all South Asians and we have so many things in common."
Check out a behind-the-scenes video of how our photographer Matt Burke caputered the images for this story during this photo shoot: