The End of Another Era
The "Parent's Weekend" Era Comes to a Close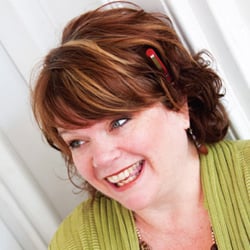 One of the first personal essays I wrote after being elevated to the editorship of Tallahassee Magazine was a bittersweet reminisce about the experience of dropping off my son for his freshman year at the University of Florida. When this column appears, eight years later, I'll be heading off to the college graduation of my daughter, Mary Veronica.
I've written my last check for tuition (plus differential), room, board, technical fees, health fees, athletic fees (amusing, since her school, New College, has a grand total of two school sports — sailing and Frisbee) and the myriad other nickel-and-dime assessments associated with attending a state school. That's something I will not miss. We'll be taking one last trip down the interstate to load up three cars and return home with artifacts from her four-year college career.
I've always liked the symbolism of graduation: a ceremony and diploma that closes the book on part of your life, propelling you on to the next adventure. (Check out our Numerator on page 35 for some stats about local graduations.)
So this graduation marks the end of the "Parent's Weekend" era for me. My children are in no great hurry to start my "Grandparent" era — although many of my friends already reveling in their roles as "PopPop" and "Mimi." I'm not quite sure what this in-between span will be called. Perhaps the "Getting Reacquainted with My Husband," "Diving Into Work" or "Finding My Bliss" years.
My children have accomplished much and I'm so proud of them both, as I am sure the parents are of the 10 high schoolers featured in our "Superstar Student" story in this issue. These young people, many of them getting ready for their own graduations, have set the achievement bar pretty high. I invite you to read their stories and be inspired by the next generation.
We're also taking it outside in several stories that appear in this issue. Terra Palmer and Calynne Hill have scouted out four local homes where the owners have expanded into beautiful outdoor spaces with pools, summer kitchens and open-air "living rooms."
Ms. Grow-It-All, Audrey Post, has written two stories. The first tells us everything we need to know about trees: where to plant them for maximum shade value, and how to care for them so a summer storm or (heaven forbid) hurricane won't leave us with downed branches — or even the entire tree. She's also writing about planning a rain garden, and a city program created to encourage us to build water-holding areas in our own lawns.
And finally, there's our cover story about the quest to discover Tallahassee's best burgers. Staffers were assigned to venture out to local eateries and catalogue the merits of the burgers on their menus. This was one assignment I could sink my teeth into — because I absolutely love a delicious hamburger. Let's just say I did more than my fair share of research on this one. See if you agree with our assessments, or if you think we've missed the boat and ignored your favorite burger.
Felicitations to all the Moms and Dads on their special days — and a hearty "well done" to the graduates among us, especially my smart, beautiful, intelligent girl.