The Egg Cafe and Eatery Heads Downtown
Beloved breakfast spot serves up the same great food at a new location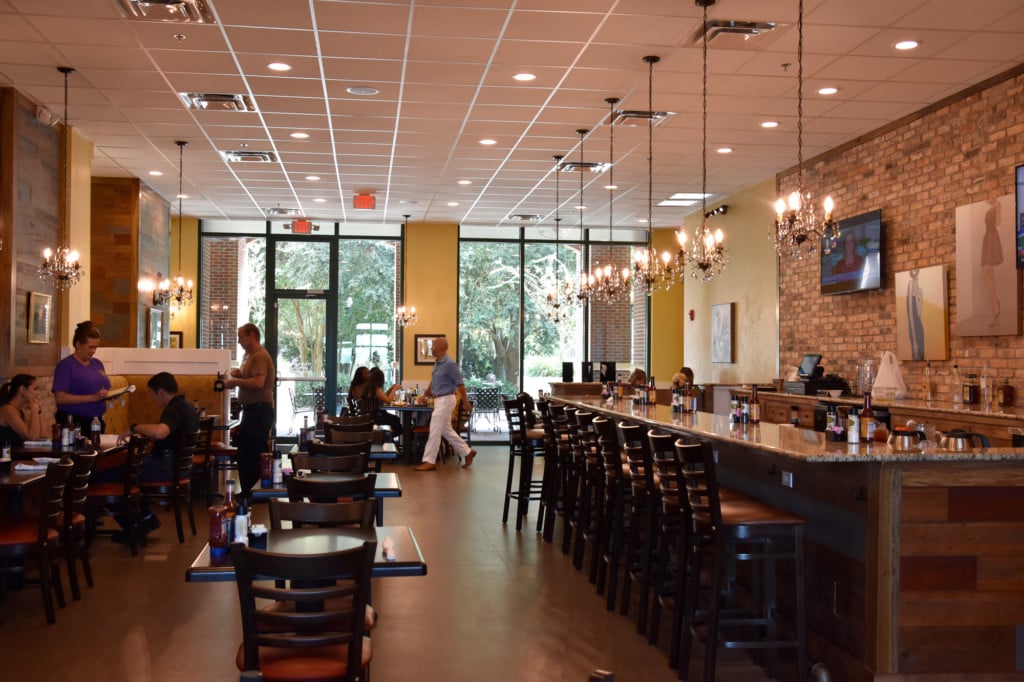 If you've lived in Tallahassee for any amount of time, you've heard of The Egg Cafe and Eatery, and hopefully you've dined there.
This Tallahassee staple has a vast and delectable menu, an inviting atmosphere and the hot local coffee is served in their iconic, handcrafted mugs.
As a result of longstanding success, owner Michael Schmidt decided to open a downtown location in 2018.
"Opening a downtown location has been a dream of mine for a long time," said Schmidt. "We believe the Plaza Tower is the
best fit for us. We are centrally located to the Capitol, City Hall, universities and the hustle and bustle of downtown offices. Our intention is to fill a void in the full-
service breakfast market and be a part of the 18-hour vision."
Where the original location warms with a French Country flair, the downtown location exudes an upscale ambience with crystal chandeliers, Chicago bricks, reclaimed wood accents and a soothing color scheme.
Both locations merge with the intent of providing family-friendly and inviting atmospheres.
They are dining establishments that range from Saturday morning mimosas and Benedicts with friends, to pancakes and coffee with the kids to business lunches hosted in their private meeting spaces.
With over 100 menu items, it would be impossible to find something you don't like, let alone love. All food is made to order
with only the freshest ingredients, something the staff takes great pride in.
Breakfast is The Egg's specialty, serving up popular items such as The Big Ed omelet made with homemade corned beef hash, a variety of unique Benedicts and scrumptiously topped pancakes.
Any breakfast or brunch can be paired with mimosas, bloody marys or a selection of craft beers.
For lunch, try the Panhandle Club topped with fried green tomatoes or the apple, chicken and walnut salad.
"Our goal is for every customer to experience the best service and excellent quality food in a family- friendly setting," said Schmidt.
"Because first and foremost, we are a family-owned business, we want our guests to feel at home and hopefully make some friends along the way. We love our community and giving back to it is important to us. We hope our guest feel this sense of community when dining with us."
THE EGG CAFE & EATERY  | 300 S. Duval St. | (850) 907-3447