The Edison
Reinventing the Lunch Hour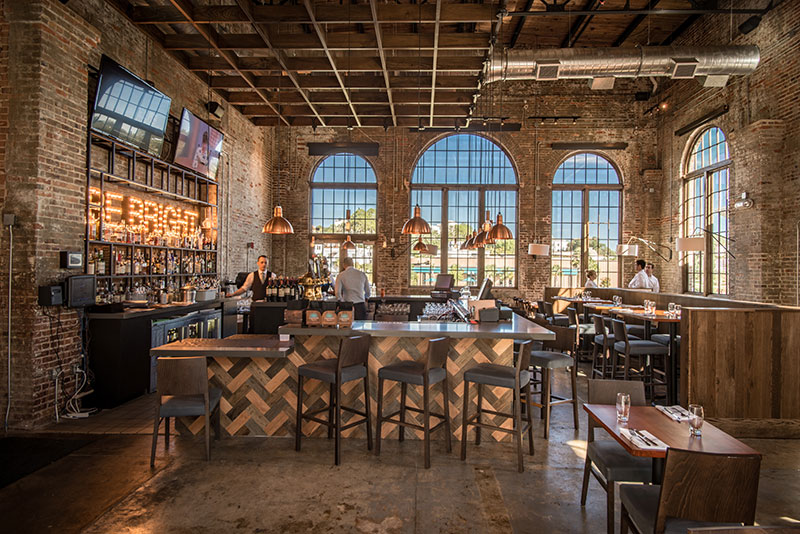 Many of the nation's top business news outlets have done comprehensive articles on the lunch hour. Forbes, Fast Company, NPR – all have spent time on the physical and mental health benefits of lunch (for those of you with a heart) in addition to articles on increased productivity and creativity (for those of you focused on the bottom line).
Depending on what study you read, 4 of 5 people are eating lunch at their desk. Does this sound like a healthy or inspiring choice to anyone?
Yeah, we don't think so either.
The Edison team has reinvented the lunch hour in Tallahassee and is delivering ingredients that should be part of your diet.
Ingredient #1: Vitamin C (Convenience)
If you work downtown and simply love your car, jump in, shoot over, and toss your keys to the free valet service waiting for you at the front door. Prefer to be driven over? Hop on our free shuttle that circulates downtown. The choice is yours (although you are going to love the shuttle service)!
Ingredient #2: Vitamin A (Atmosphere)
Hands down, bar none The Edison provides one of the most unique lunch environments in North Florida. Nestled in the heart of Cascades Park, you can choose a table inside or select a table on our deck – perched out over the park. Regardless of what you choose, a smiling and knowledgeable server will take care of your needs.
Ingredient #3: Vitamin D (Delicious)
The internationally inspired cuisine isn't for dinner alone. Chef John Minas delivers this final critical ingredient to each and every meal. His lunch menu features beautiful salads, sandwiches, and entrees that are sure to be the highlight of your day.
While you can easily get in and out in less than an hour and for under $15, don't rush back to work. Stroll through Cascades Park and take in the sights or visit Power Plant, featuring Catalina Cafe Coffee, for a to-go cup of your favorite coffee concoction.
When you think about it, you really must try The Edison for lunch. Countless medical studies have proven the importance of Vitamins A, C and D – and while we take a slightly different bend on what they mean, we're confident you will return to work rejuvenated, inspired and ready to tackle whatever lays ahead.
---
For more information on The Edison, Power Plant or the free shuttle, please visit www.EdisonTally.com or call 850-765-9771.