The Disturbing Case of Ali Gilmore's Disappearance
Science and Shoe Leather Solve Many Years-Old Crimes, But Others Remain Unsolved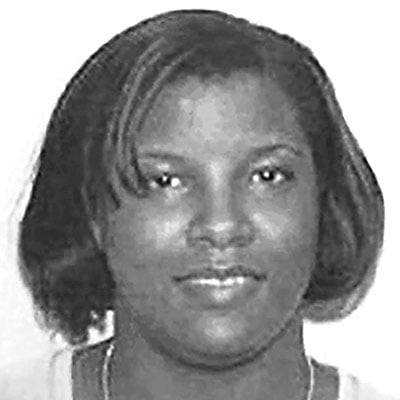 Nine years ago, Ali Gilmore vanished.
The 30-year-old state Department of Health analyst, four months pregnant and separated from her husband, was last seen on Thursday night, Feb. 2, 2006. She had left her second job working part time at the Publix bakery on Apalachee Parkway and was heading to her home on Lorraine Court in southwest Tallahassee. She reportedly received a phone call at 12:48 a.m.
But Gilmore was never seen again.
>"Where is Ali Gilmore?" her friends, family and coworkers ask on the website started after her disappearance, and maintained for years to honor her memory. It's a question that remains unanswered.
Despite candlelight vigils, offers of large rewards, extensive searches and lots of publicity, investigators have yet to figure out what happened to Gilmore. Her story is one of the more well-known cold cases in Tallahassee, but there are many others plaguing law enforcement.
The Tallahassee Police Department has 58 cold cases in its files, with seven involving missing persons. The National Missing and Unidentified Persons System database, or NamUS, has records of 914 missing persons statewide. And nationwide, there are as many as 90,000 missing person cases at any given time, according to NamUs.
On TV, detectives need only an hour to crack a complicated crime. We, the public, want real investigators to mimic the fast-paced narrative in top cop shows and suspense thrillers. And when all else fails, we expect forensic scientists to rush in and save the day.
"It's the 'CSI' effect," said Karen Martin, chief of forensic services for the Florida Department of Law Enforcement's Tallahassee Regional Operations Center. "Juries expect there to be scientific evidence for everything."
Forensic advances have certainly given a major boost to modern crime fighters, along with expanded databases, greater weapons knowledge, digital evidence — even cell phone records and Internet searches.
DNA — deoxyribonucleic acid — is but one of many investigative tools, but it is a powerful one, Martin said. DNA is a molecule, a narrow strand containing stunning information — the genetic code that makes each person unique. It can be used to identify — or clear — a potential suspect.
Biological evidence from a crime scene can be compared to offender profiles in DNA databases. And crime scene evidence can also be linked to other crime scenes through DNA databases.
Clues can come from the swab of a mother's cheek. Skin cells left behind on a piece of clothing. A pinhead-sized drop of blood. Maybe even a dog hair. More sensitive DNA procedures have made it more possible to identify the body of a victim or the profile of a killer.
Over the past 25 years, a significant advance in the field of DNA testing called short tandem repeats "is so discriminating and so sensitive it has greatly improved our ability to get a profile," Martin said. There's about a one in a quadrillion chance that another unrelated person has that same profile.
"It's not even debatable that technology has made a difference," said Thomas Blomberg, executive director of the Center for Criminology and Public Policy Research at Florida State University. "But all the technology does not replace a creative imagination by a police officer. There's no substitute for a good, solid police investigation."
Just a cheek swab can yield enough evidence to solve a crime.
But Blomberg knows the frustration of waiting for an investigation to be resolved. He was a friend and colleague of FSU law professor Dan Markel, who was shot in the head at about 11 a.m. on July 18, 2014. He died the next day. Markel was killed in the garage of his Betton Hills home, according to a police report. His keys were still inside his black Honda Accord.
"It's a case that's quickly becoming cold," said Blomberg, who had dinner with Markel and a friend a month before the lawyer's death. "What happened to this man? … No one deserves this."
Markel's murder is not classified as a cold case. It's still an active investigation, so TPD is not releasing any more information about the crime.
In the Tallahassee Police Department, a case has to be dormant, without any leads or tips, for a year to be considered a cold case. TPD assigns these unsolved crimes, including missing person cases, to its Major Case Assessment Team. The "team" is currently one homicide detective, a rotating position, who can also investigate current crimes.
"The officers at TPD wear many hats and assist each other on big cases," said Tallahassee Police spokesman Dave Northway.
Even with manpower challenges, officers do return to these murder mysteries.
When TPD investigator Phil Hinds was assigned to the department's cold case team in 2012, he wanted to review the file on Delia McMillan, a 75-year-old homeless woman found murdered and sexually assaulted on July 20, 2004. Her partially clad body had been discovered in the bushes near a transmission shop on West Tennessee Street.
"I knew she had been killed, but I never knew any of the circumstances," said Hinds, who had talked with McMillan on the streets a few times when he was a patrol officer in northwest Tallahassee.
Hinds read the original file "cover to cover," looking for new avenues to explore with a fresh perspective. As often happens in such successes, it was a perfect match of smart police work and science.
Hinds said he had a hunch, based on photos that showed a bucket of water next to McMillan's body, presumably used to wash off any trace of DNA.
"Her shirt was still wet, and it seemed like her upper body was all washed off. But her denim jean shorts were down around her ankle and were not wet," Hinds said.
He figured there might be DNA left on areas the assailant touched. And he knew more sensitive Touch DNA testing, not available when McMillan was killed, might be able to help.
Touch DNA enables labs to recover DNA from skin cells, even a small amount, left behind on clothes, a weapon or other objects. The FDLE analyst who originally tested the evidence was able to retest it and found DNA on the shorts' waistband and inside pockets. The match led Hinds to Willie Watson, a 55-year-old man serving a life sentence for burglary and sexual battery in another case.
Hinds interviewed Watson in federal prison and got a new DNA sample. Watson denied killing McMillan, but the DNA sample matched. Watson was convicted and given a concurrent life sentence.
In another whodunit, police work, forensics and an elusive fingerprint match helped Tallahassee police solve the murder of Melanie Smith. The 37-year-old clinical director for a telephone counseling and referral service was found strangled in her home in March 1998. Analysts had sent crime-scene fingerprints to databases nationwide without success.
Then, after more than two years, they got a break. An Ohio lab analyst matched the prints to Paul Haskell Spicher, an Ohio drifter already serving a life sentence in a Nevada prison for sexually assaulting a 12-year-old girl in Las Vegas. In 2001, Spicher pleaded guilty to Smith's murder.
With more emphasis on science, DNA testing can be time-consuming. FDLE has six labs to do most of the forensic testing in the state. Only a few counties — Miami-Dade, Broward, Palm Beach, Pinellas and Indian River — have their own labs.
The Tallahassee-based FDLE DNA lab is responsible for testing all evidence samples from a region that spans 13 counties, including Leon County. The lab works 900 to 1,000 cases a year, but the amount of evidence can vary greatly, from one sample to hundreds in a complex case.
"Just think of the amount of evidence they have to go through," said Shawn Yeo, TPD's head of forensics and a former FDLE senior lab criminal analyst.
Forget the instant DNA matches on the crime procedural TV shows. FDLE's goal is to complete DNA testing in 111 days, and the average turnaround time is 90 days, Martin said. Testing can be expedited in some circumstances, such as a court deadline or a crime endangering the community.
Yet cold cases are all about waiting for answers. For months, years, decades. For the family of James Norris, the wait was more than 36 years.
Rosemary Norris-Southward was 13 when she last saw her beloved big brother, an animal lover who taught classes in English as a Second Language.
Rosemary Norris-Southward at the gravesite of her mother and her murdered brother.
Courtesy Rosemary Norris-Southward
"We had a special bond," said Norris-Southward, now 54. "I thought he was the biggest rock star on the planet."
Her brother was a month shy of his 25th birthday when he left San Francisco for Florida in 1974. Norris sent his family in Fairfield, California, a postcard from the small Florida town of Inglis — and that was his last correspondence.
When Norris didn't come home, his father hired a private investigator and his mother desperately queried his friends to learn the truth of her son's trip. The family learned that Norris had collected $12,000 from friends to buy Colombian marijuana in Florida.
Norris' mother turned to Florida law enforcement agencies but didn't get much response after they heard that her son was 24 and buying marijuana.
"Norris didn't deserve to die," said Mike Kennedy, special agent supervisor for the FDLE Tallahassee region's violent crimes unit. "Both his parents died without knowing what happened to their son."
James "Jimmy" Norris in 1972 when he was 22 years old.
Courtesy Rosemary Norris-Southward
In California, the Norris family had never given up their mission to find out what happened to James. Sister Norris-Southward launched a website, whokilledjamesnorris.com, with details of the family's decades-long search.
She wrote on the website that her determination was fueled by "a picture in my mind of my brother's bones packed into a box on a dusty shelf somewhere with a fading 'John Doe' label affixed. The idea broke my heart."
But that's exactly what happened, Kennedy said.
About 18 months after Norris disappeared, a bulldozer operator came across bones as he was working in a rock pit area in Dixie County, the next county over from where his last postcard was mailed.
"It's literally in the middle of nothing," Kennedy said.
"At the time all we had were skeletal remains and nothing else to go on," he said. The bones were sent to experts, even Smithsonian Institution researchers, but ultimately they were tagged and stored on an evidence shelf from 1976 until 2009.
A timeline shows how these cases evolve. A determined Norris-Southward learned in 2004 that families of missing persons were able to submit swabs from their cheeks to the California Department of Justice's Missing and Unidentified Persons Unit to develop a genetic profile for use in identifying remains.
Five years later, an FDLE agent reviewing cold cases wanted to see if advanced tests could summon DNA from old bones. In 2009, he sent an extraction from Norris' bones to the prominent DNA program at the University of North Texas Center for Human Identification, experts in handling this "very expensive, very time-consuming and specialized process," Kennedy said.
A year and a half later, investigators finally got a DNA profile for their John Doe. They also knew they were searching for a Caucasian male in his mid-20s, about 5 feet, 10 inches, who disappeared in the mid-1970s.
In 2009, Kennedy searched NamUs, an online database used by law enforcement, medical examiners and the public to help solve cases involving missing and unidentified persons. That same year, Norris-Southward added her brother's information to the database.
"It allows you to search by state and date," Kennedy said. "And one name stuck out: James Norris."
Kennedy, working with Dixie County Sheriff's Major Scott Harden, searched the Internet and discovered the Norris website, pictures and a statement that a DNA profile was available.
The investigators obtained that profile and sent it to the University of North Texas for a comparison with the bone DNA. It was a match.
It was her brother's "beautiful bones," Norris-Southward said, that enabled investigators to identify him and bring him home. Nearly 40 years after his disappearance, Norris was buried alongside his mother in California in 2011.
"It's a constant struggle to be sure your loved one isn't forgotten," said Norris-Southward, a mother of two who now volunteers with the Fairfield Police Department to help with missing persons cases.
But the Norris case isn't closed. Kennedy said he and Harden are still investigating the oldest unsolved murder in Dixie County.
"We have persons of interest," Kennedy said. "The suspects are still alive."
Kennedy credits the family's diligence, their website and the DNA profile as major reasons Norris was identified.
Bringing closure to families is important to officers working cold cases, said TPD's Northway.
"These cases are very frustrating for us, and more so for the families," he said.
The late Leon County Sheriff Larry Campbell was long frustrated by the still-unsolved murder of Robert Sims, his wife, Helen, and his daughter, Joy, 12, in the Parkside neighborhood on Oct. 22, 1966.
The murder of the Sims family occurred while many families were watching Florida State University's football team play Mississippi State University, and it's been said many times that Tallahassee lost its small-town innocence that night.
"After this, people were locking their doors, buying guns, getting locks changed, being suspicious of their neighbors," said Henry Cabbage, a retired state fish and wildlife commission spokesman who has worked on a book about the murders.
Campbell, who was heading to his 25th-birthday party when he was sent to the crime scene, never gave up his mission to solve the cold case.
In 1997, Campbell told Tallahassee Magazine's Kathy Grobe: "I can see Joy's eyes as clear today as I could on Oct. 22, 1966. … I want to solve this case before I die, there's no question about that."
Campbell died Dec. 24 without making an arrest, but he said that he had two suspects, a man and a woman.
Cabbage sued for police records that included videos made in 1987 showing Campbell and another deputy interrogating the woman he called a "suspect." The woman was living in Jacksonville and her ex-husband was the other suspect, who had lived near the Sims family in his youth. She made several disturbing comments but backed off when Campbell said he couldn't offer her immunity.
"He didn't want to arrest someone who was going to get off and risk double jeopardy," Cabbage said.
"We're not giving up on the case," said Sgt. James Tyson, head of the Leon County Sheriff's Office's Violent Crime Unit.
Another crime stumping sheriff's investigators is the murder of Barney Taylor, the 68-year-old owner of Tallahassee Roofing Co. Deputies believe Taylor was robbed and shot at about 7 a.m. on Sept. 21, 2007, before anyone else showed up for work. While it's considered a cold case, Sgt. James Tyson said it's one of 18 unsolved homicides still actively being investigated.
Solving these cases, he said, involves nailing down the "who, what, where, why, when and how. Sometimes you just don't know the who.
"You follow all your evidence and see where that takes you. You follow all your witnesses and see where that takes you. You follow what the scene tells you, whatever the body tells you. You look at the totality of all the circumstances," Tyson said.
"When you've exhausted all your leads and you haven't been able to solve it, we call that a cold case."
But occasionally, officers get a break.
Lessie Harris, 39, was found stabbed to death in her Poinsettia Avenue home in 1996. It took eight years, diligent police work, technology and a phone call to get a lead. In 2004, the sheriff's office received a call from an Atlanta federal inmate who informed on a man named John Turner.
Concerned about a prisoner's credibility, Tyson worked to put Turner at the scene.
"It took a year to solve it," he said.
Tyson resubmitted evidence to the FDLE lab and this time, Turner's DNA was found. He was convicted and sentenced to life in prison.
"The suspect in my case was never named in the original investigation," Tyson said. "They were focused on someone else. You don't put opinions in a report, so it helps to have a fresh set of eyes looking at the facts."
The family and friends of Ali Gilmore have been waiting for a break since her disappearance in 2006.
"Regardless of the situation, Ali's family and friends need to have closure," her sister Bettye Knighton wrote in a website message.
It's a sentiment that resonates with Norris-Southward.
"For a person to be there one moment and then just vanish without knowing what happened," she said, "that's a special kind of hell."