The Danish String Quartet at Opening Nights
Coming to Tallahassee are musicians that have won numerous competitions and performed at the world's most renowned concert halls.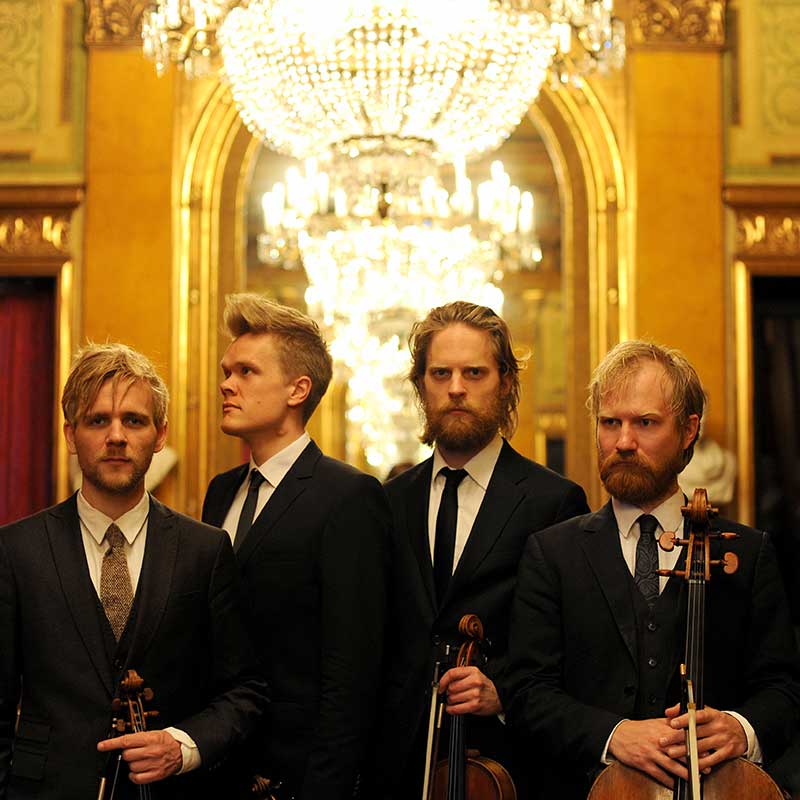 "We want the audience to experience something honest, and to do so, we try to let the music speak for itself," said Rune Tonsgaard Sørensen, violinist of the Danish String Quartet. In the cacophony of everyday life, the music summoned by stringed instruments presents elements that are pure and often moving. The Danish String Quartet embodies the beauty and power of music — creating a moment, a feeling, without so much as speaking a word, instead allowing their instruments to do the communicating.
"Our hope is that they hear the music and feel the communication between us. By doing so, we create something powerful, a dialogue. It's a sense of being surrounded by something that's bigger than all of us."
Through their shared appreciation of classical chamber music, their commitment to studying and excelling in their craft and their sheer infectious energy, the quartet has honed performances that not only move audiences but also earned international praise.
Their list of prizes and accomplishments are vast at home and abroad. They have won numerous competitions, performed at the world's most renowned concert halls and received the Carl Nielsen Prize, Denmark's most acclaimed cultural honor, in 2011.
Each accolade is cherished, but the most rewarding part has been finding one another — souls that share an affinity for moving music-making.
Asbjorn Nørgaard (viola), Frederik Øland (violin) and Rune met in their youth at a summer camp for aspiring musicians. They quickly formed a friendship and musicianship that would grow when further encouraged by their professor, Tim Frederiksen.
At the ages of 15 and 16 they began pursuing professions as a string quartet. In 2008, Fredrik Schøyen Sjölin joined the quartet as a Norwegian cellist among Danes. The four have spent the majority of their lives together.
All will admit, they are grateful to travel the world, meet a variety of people and share their music with the masses while cultivating a bond that nurtures and expands their passion for music.
"We've been together 17 years and have experienced a lot of ups and downs, but the music has always been there for us," said Rune. "Music has the ability to do things, where words aren't necessary — it's something special that we've found only music can do.
Music is an extension beyond language, it's universal. We can play the same music in China, Europe or South America and get the same reactions. It can speak to your head, your heart or your body, causing you to get up and dance. Music brings us together."
Want to hear the Danish String Quartet on tour?
The Danish String Quartet performs at Ruby Diamond Concert Hall on April 16, 2018, at 7:30 p.m. Tickets are available at here. For information on other performances, visit Opening Nights online.