The Clydesdales Are Coming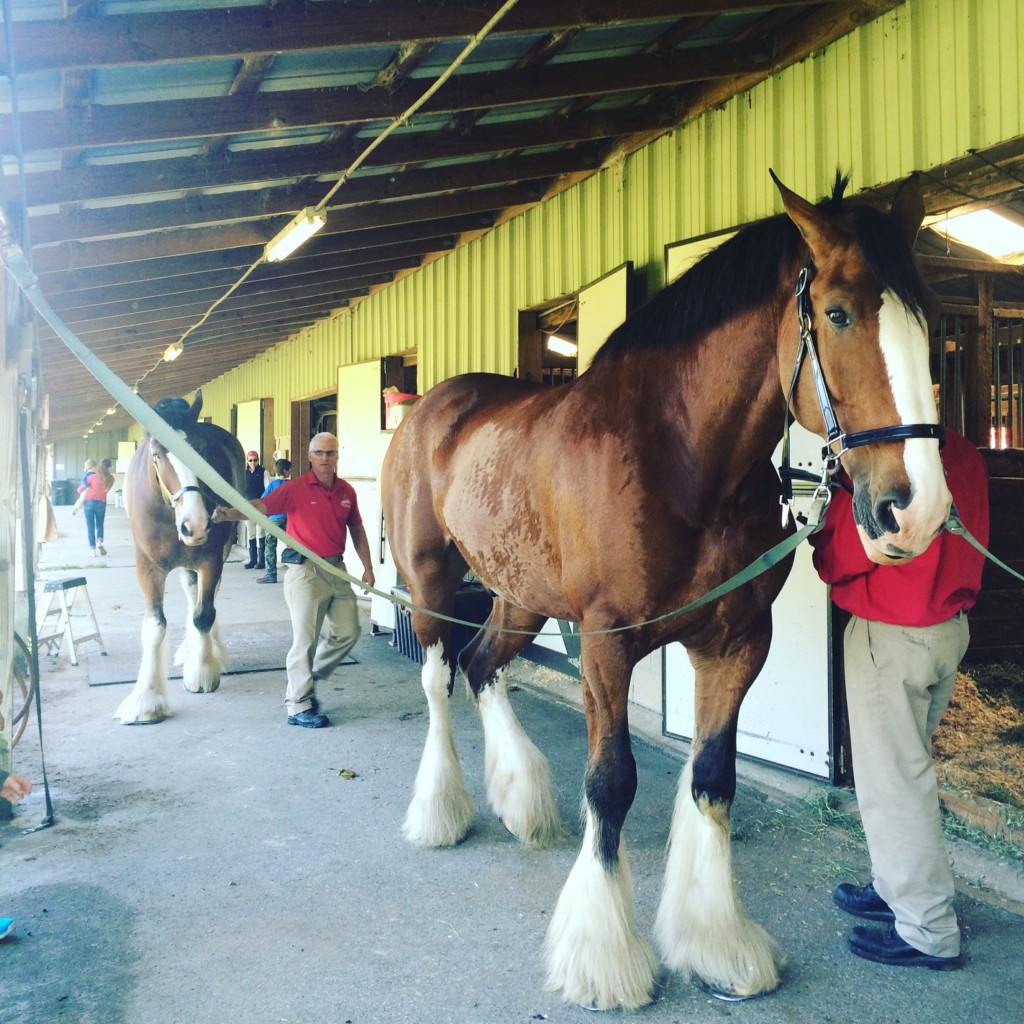 Regal, majestic and symbolic! The Budweiser Clydesdales have made their tracks and pulled their wagon into Tallahassee.
The iconic, red Budweiser trucks stood prominent amongst the fields and pastures at The Farm on N. Meridian Rd on Wednesday, Nov. 11. Veterans and their families were invited to stop by and pet, pose for pictures and learn more on the famous figures. 10 beautiful, chestnut Clydesdales and the loveable Barley, the Dalmatian were present.
On Friday, the wagon will be rolled out in honor of the Florida State University's homecoming parade. Now, imagine you are enjoying your tailgate at the Doak when 8 colossal creatures pull up delivering a case of Budweiser to you and your friends. This Saturday, one lucky Florida State fan will receive that experience through Tri-Eagle Sales sweepstakes.
There is no better way to describe these prominent horses than as gentle giants. Though large and often intimidating in stature, they are trained to be calm in nature because of the millions of people they meet each year. Tallahassee is fortunate to host the Clydesdale as they spread American spirit throughout our town.