The City of Nashville And Environs Celebrate The Past
Take a trip to uncover the rich history tucked away both inside and out of the Music City.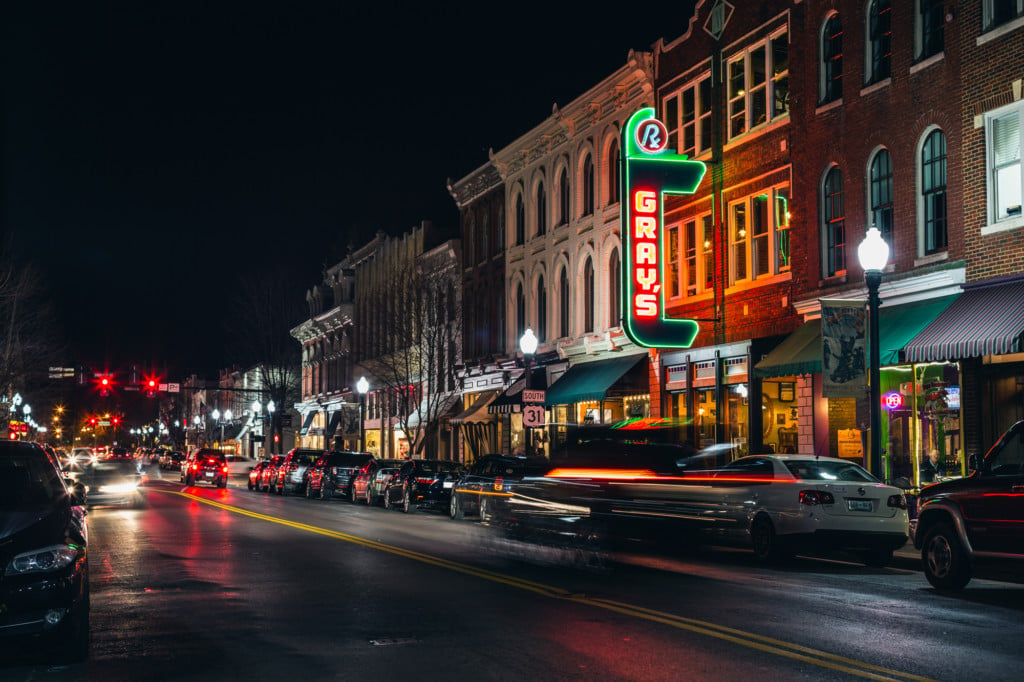 If you have not been to Nashville on a pleasure trip in the past five years, then finish reading this and go schedule a long weekend as soon as you can get away.
The Music City has kicked up its appeal a few notches. And Middle Tennessee, the one-hour drive market surrounding Nashville, provides a wonderful divergence from city life with historical sites, a laid-back pace and its rolling hills.
Nashville, long an iconic tourist destination, now provides for a more in-depth and interactive experience. Make the Country Music Hall of Fame your first stop.
In a half day, it will familiarize you with the history of country music from its beginnings 100-plus years ago to the hot stars of today.
A 20-minute film supplies images and sounds that will send you down memory lane. My visit to the Hall of Fame coincided with a Shania Twain special exhibit.
A short bus ride carries you from the Hall of Fame to Studio B, where thousands of recording sessions have taken place among artists, including Elvis Presley, Santana, Jerry Lee Lewis, Dolly Parton and Roy Orbison.
Two new museums have opened downtown. They showcase in detail the personal histories of country legends Johnny Cash and Patsy Cline.
See their personal letters and possessions while listening to the throaty ballads of Cash and the sweet personal stories of Patsy.
Her story and climb to fame drive home the message that country music is the stories of peoples' lives — the joys, loves and sorrows.
You must drop by the Mother Church of country music and home to the Grand Ole Opry for several decades, the Ryman Auditorium.
Definitely take the time to watch the video that summarizes the history of the 125-year-old church that evolved into a national landmark whose stage has hosted legends of the past and the mega-stars of today — names like Bruce Springsteen and Taylor Swift.
It is said that if one gets to play music at Ryman, he or she has "arrived" and has become a member of a very exclusive club.
Nashville is also home to the Musicians Hall of Fame that showcases many not-so-well-known musicians who have played behind the stars and are the backbone of many of the greatest recordings of all time.
The museum is still expanding. Rent a car for a couple days and depart the city. Forty-five minutes away, you can experience the history that is tucked away in the hills of Middle Tennessee.
One of the the bloodiest battles of the Civil War, the Battle of Stones River began on New Year's Eve 1862. In three days, 81,000 soldiers engaged in hand-to-hand combat that left 23,000 dead.
At a 650-acre park, visitors walk the same tree lines that the combatants traveled. Take the guided tour and a park ranger will make you feel like an observer of history.
This was, for me, the most significant experience of the trip. Down the road, drop by Oakland Mansion, the plantation home of the Manley family who somehow survived even though their home and property were occupied by both Union and Confederate soldiers at different times during the war.
Continue on a rolling two-lane highway to the historic home of Sam Davis who, at the age of 21, was taken by Union soldiers and subsequently hanged because he would not give up the source of information that was found on his person at capture.
He was considered a hero by both sides for his courage and integrity. Arrive in Lynnville at the home of Colonel Littleton and see his classic retail store and stock of handmade leather goods known throughout the world.
His creations often become family heirlooms. If you are lucky enough to meet him, engage him in some conversation and get to know the face of a company.
Close out your visit with a couple hours shopping in downtown Franklin on the nationally recognized Main Street. Great shopping, dining and artisanal goods line this classic Americana experience.
Just about 15 minutes outside Franklin, the tiny town of Leiper's Fork is home to just four or five storefronts, one of which is 1892 Restaurant with the Leiper's Creek Art Gallery's lawn chair theater next door.
Chef Dylan Morrison provides a memorable culinary experience with food from local farmers. You can have a real down-to-earth experience with the local farm owners who surround this small village.
Next door is Puckett's Grocery, a food and music venue where you never know who might step up to do a short performance. The likes of Justin Timberlake and Sheryl Crow blend in, leaving their celebrity back in Nashville.