The Beauty of Antique Shopping
With a Little Legwork, Old School Classics can be (Re)discovered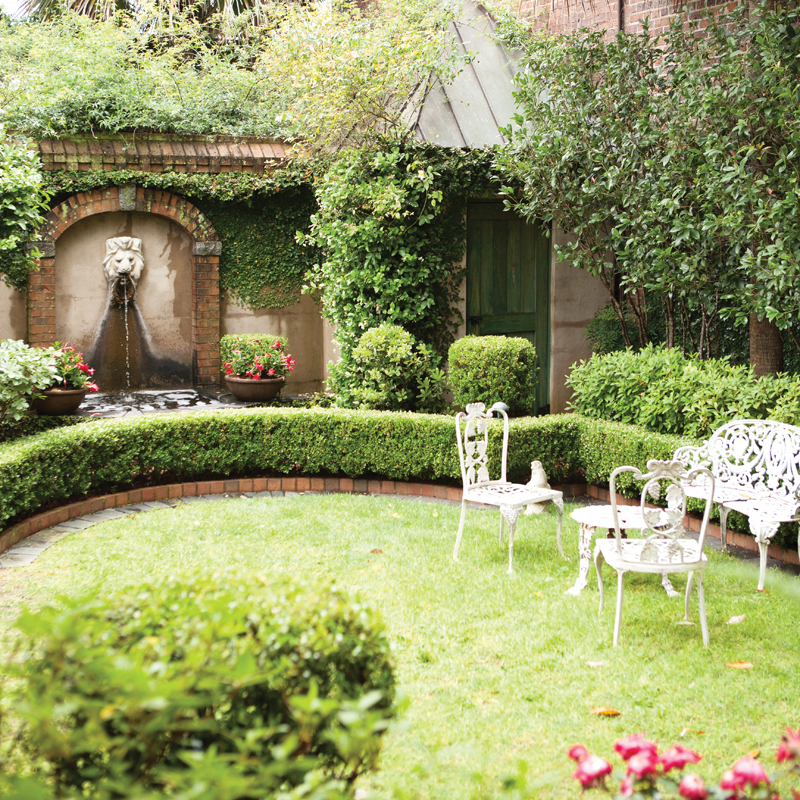 In the right light, antiquing can be a beautiful thing. Imagine the pastime as an investigative mission of rediscovery, pursued at a leisurely pace.
It isn't a suitable hobby for everyone. Truth be told, it takes a certain brand of person to make an antique-themed outing a success. Someone, for example, who can read between the lines and appreciate the power and potential of an item dulled by a half-century of dust.
Because when it comes to antiques, every piece can hold a secret.
Like a converted oil lamp, which was used 150 years ago to brighten the seedy passageways of a bordello in New Orleans with its glamorous ruby glow, now safely tucked away in a corner of a Havana antique shop. Or an object that has outlived its former purpose and is ready to be transformed into an entirely different reality than what it was originally intended for.
There's something to be learned from these pieces — if only a lesson in persistence. And though their beauty is in the eye of the beholder, for every item with a rich, mysterious history, there's a person destined to unleash it.
Around Tallahassee, countless shop owners have dedicated their professional lives to pursuing this calling — scavenging through decaying barns, traveling to estate sales and pillaging their personal collections in the process.
Due to the city's constant resident influx and turnover, Tallahassee's antiques may just represent the most eclectic in the region. Though gems can be unearthed at area thrift stores (The Other Side Vintage in Railroad Square is a prime example), the city's antique shops are where the true treasures lie.
Ginny Chandler Weeks has owned two such shops in Tallahassee over the last few decades. A lover of the beautiful as well as the quirky, Weeks' newest venture, Chandler Market, is the quintessential example of local flavor: a bit of this, a bit of that and a whole lotta panache.
"I only buy what I like," explained Chandler. "In this business I've learned that things may be sticking around for awhile, so I might as well love it. I appreciate pieces that have usefulness to (them). Not only are they beautiful, but they're functional."
As a Tallahassee native, Weeks' shop has a certain Tallahassee-centric vibe, complete with vintage drawings of some of the city's most recognizable buildings.
Just a few doors down, Memory Lane Antiques is characterized by the expertly curated collection of owner Paul J. Shalako III. Though the shop offers everything from Czechoslovakian art glass to 19th-century American furniture, antiquarians will find Memory Lane to be a pleasant surprise in a realm of overstuffed antique showrooms. Nothing dusty or junky resides here — only the good stuff.
"It's like going to a museum," assured Shalako, "except you can purchase these treasures."
Another cool feature of Memory Lane? All items in the store are meticulously researched and labeled, so patrons know exactly what they're buying. If you know what you're looking for, this is the ideal place to start.
Less than five miles away from the treasure troves near Lake Ella sits Killearn Antiques, located in the heart of The Market District. Like many antique stores, the store is composed of seven vendors (that have been known to occasionally rotate since the store's opening in 1995).
The shelves are full, the prices fair and the attendants knowledgeable about their products. All in all, Killearn Antiques is the type of place you're happy to get lost in.
"We do in a way," said owner Marcia Strazulla, when questioned if her shop was filling a specific niche. "We probably have the most extensive selection of costume and estate jewelry. On top of that, we carry sterling silver, art glass and original art, antique books, furniture, linens and pottery."
Of course, Tallahassee isn't the only place around that cherishes antiquity. Thomasville, Ga., also puts a great deal of emphasis on quality-constructed goods.
In Thomasville, the older, the better.
"It's become a very robust destination," said Ron Ernst, owner of A Different Drummer. "We all do different things. I'm not like Relic's, I'm not like Toscoga, and that's a good thing. When people come here it's good to have a diversity of product and inventory. You don't want seven antique shops selling the same stuff."
If hunting for high-end pieces is on your to-do list, there can be no better haven than Thomasville. A number of antique hot spots line the historic downtown district's bustling streets.
For something completely unique, A Different Drummer offers sporting and hunting memorabilia in a tastefully arranged converted townhouse — set off by a breathtaking courtyard where guests are invited to soak in some sun. Everything from American duck decoys (considered to be "folk art") to vintage Florida paintings and solid furnishings well past their centennial mark are within the Drummer's cozy walls.
"I just like vintage," admitted Ernst. "I like early stuff. Any gallery can have contemporary art; it's easy to find. I pride myself on finding the early stuff."
After all this perusing, it may feel like a bit of a trek, but 20 minutes north of Tallahassee, Havana's downtown corridor is positively blossoming. A number of notable attractions are sprinkled throughout these cobblestone streets, all worthy of an afternoon dedicated to lingering.
Perhaps the most extensive among them is the Planters Exchange Inc. Chock-full of furniture, a variety of highly collectable glassware and even the odd Highwaymen painting or two, the folks at the Exchange pride themselves on their diversity.
According to Tonya Roloff, manager at the Exchange, it's exactly what sets them apart.
"You're going to find a wide variety," shared Roloff, of the Planters Exchange current inventory. "Some of this stuff is from the 1820s — that's pretty old.
"Just fun and interesting things. We always find fun stuff. I'll be going through furniture when we first get it, and we usually get it from auctions and estate sales so you have to clean it. And we find all sorts of things in the drawers."