The Arts Live Here: Bill Kelly
The television and film star has a lot to offer including a few laughs.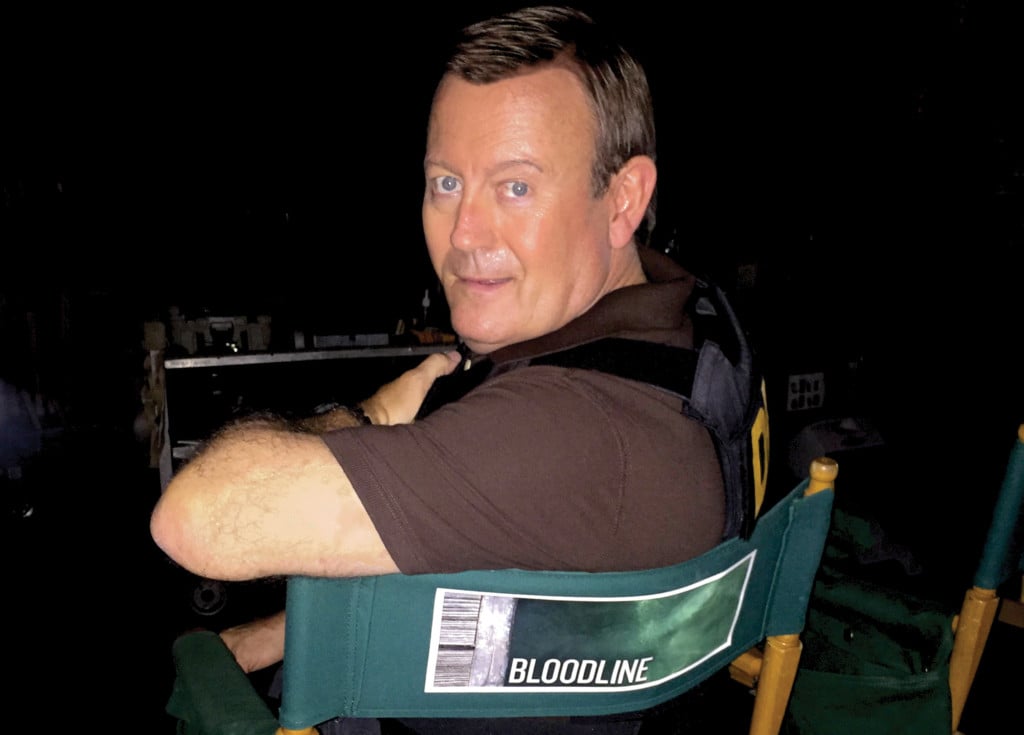 Bill Kelly began his professional acting career in 2011 with roles in over 20 television and film productions and starred as "Eberhard Anheuser" in Budweiser's Super Bowl 51 commercial.
He has multiple projects in 2019 including the Netflix feature film "The Last Thing He Wanted" and a role in HBO's "True Detective."
A Tallahassee resident since 1986, Bill has planted deep roots here, raising three kids and enjoying a 32-year career in radio. He and fiancé Nancy love the area beaches and all the Capital City has to offer.
What is necessary for your creative process? Seventy miles per hour and two inches o the ground! Kart racing gets my blood pumping and creative juices owing. I do some of my best thinking on the track.
What fictional character would you like to meet and bring to life? Tony Stark (Iron Man) because of his ingenuity and never-ending supply of cool stuff. Turn on the jets and let's fly!
What music is playing in your car? Def Leppard — as loud as I can play it! AC/DC for those quieter moments.
It's time for dinner; where are we going to eat? My house! My fiancé is an incredible cook with some of the best recipes ever. However, if we're painting the town red, it's Coosh's Bayou Rouge for craw fish or Brickyard Pizza for Italian food.
If you were trapped in a TV show or movie for a month, which would it be? Bloodline! We weren't finished telling that story by a long shot! I heard from fans all over the world who were sad the show ended so quickly. (Note: Bill was a recurring character in nine episodes of "Bloodline" in seasons one and two.)
What superpower would you like to have? Time travel to any place in the world. Just think of all the incredible stuff you could witness, firsthand — the building of the pyramids or events at Rome's Coliseum! Of course, I'd bring a copy of "Grays Sports Almanac."
What have you learned from failure? I don't look at too many things as failures. Like Edison said, "I have not failed. I've just found 10,000 ways that won't work." Reinvent yourself or reinvent the things you do.
What do you hope you will be remembered for? Laughter. The plain and simple, gut-busting stuff. If I can make you spit Pepsi out of your nose a few times in my life, I'm good!
Visit TallahasseeArts.org for a complete list of arts and cultural events, public art, arts education and more on the Tallahassee Arts Guide.