Teaching Kids the Right Way to Bike
One to Watch: Ken Foster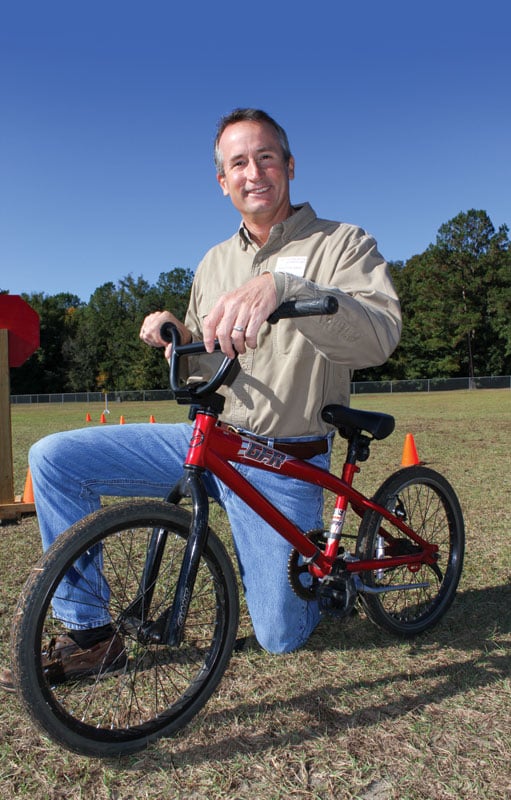 Ken Foster has ridden bicycles his whole life. But it wasn't until he started a bike rental company at the head of the St. Marks Trail in the late '80s that he realized his passion.
"That's where I discovered I enjoyed teaching people how to ride and introducing people to the sport," Foster said.
In February 2010, he founded Bicycle Tallahassee (bicycletallahassee.com), a nonprofit organization aimed at teaching children how to mountain bike.
Foster first thought of the idea during a Stomp Out Type 2 Diabetes event, when he noticed children and parents were ill-equipped. "The kids loved to ride, but often their equipment wasn't working or wasn't the right size," Foster said.
With donations and a Florida Department of Transportation grant, Foster and his staff have visited three elementary schools to teach third through fifth graders the importance of bike safety during physical education class. Even though they've had approximately 1,000 participants, Foster is ready to think bigger. He hopes to buy two more trailers and hire two more staffers. "I would like to be at three schools every month," he said.
Classes during the first two weeks are held inside. After learning basic safety skills, the children are outfitted with helmets and bikes and taught how to use those skills on the blacktop. For graduation, the Tallahassee Police Department bike squad escorts the children on a real neighborhood bike ride.
"I think it's really cool that they're outside," he said. "They're not talking about how it's done, they're cruising around. And they love it."