Taylor Cherry of Florida High is a 2017 Tallahassee Top High School Senior
Q&A with Taylor Cherry of Florida State University Schools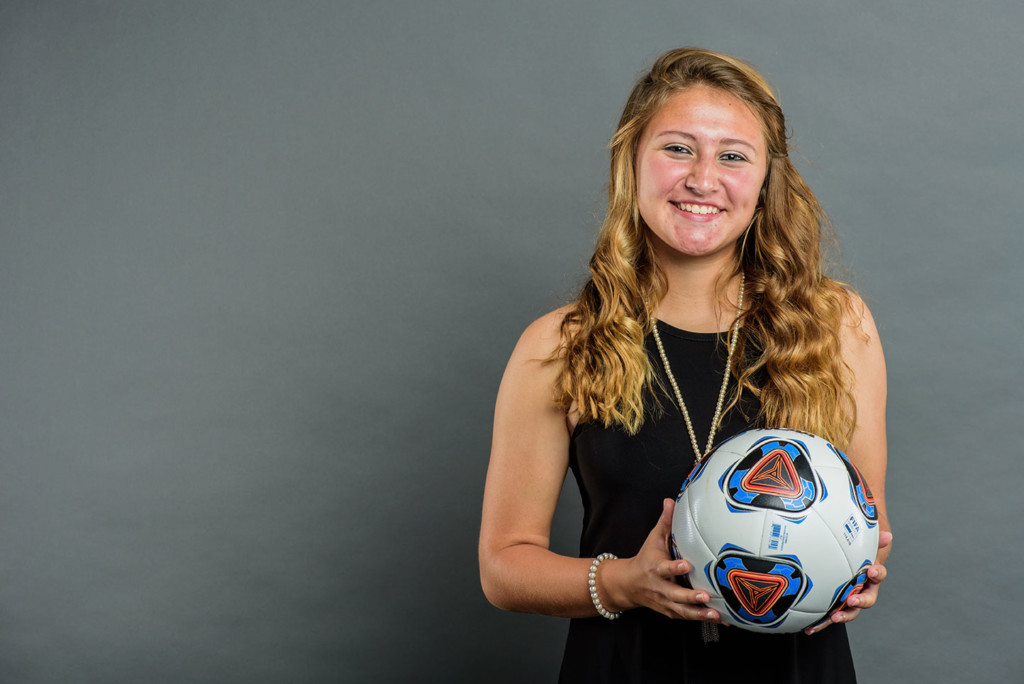 Having served her community for a total of 129 hours while scoring 72 goals and 65 assists during her soccer career, Taylor Cherry strives for the top. Taylor showcases her leadership skills as team captain for her high school soccer team, editor of the Yearbook Staff and historian for RHO Kappa National Social Studies Honor Society.
---
Tallahassee Magazine: Whom do you most admire, and why?
Taylor Cherry: I admire my parents, because they have taught me how to be polite and have respect for others. I was taught to strive to do the best that I can and never given up, even when things get tough. I was also taught to always believe in myself, be myself and be a role model for others.
Tallahassee Magazine: What are your post-graduation plans?
Taylor Cherry: I will attend Florida Southern College in Lakeland, where I plan to major in accounting. I have also committed to play soccer at Florida Southern and will be a part of the women's soccer team in 2017.
Tallahassee Magazine: Where do you see yourself in 10 years?
Taylor Cherry: By this time, I will have a degree in accounting, and I will have finished sitting for my CPA examination. I would like to start off at a small firm, preparing financial reports, analyzing accounts and ledgers and possibly even auditing. Working at a small firm will allow me to work with people that I can learn from and further develop my skills. Eventually, my goal is to work my way up within a firm and have either a supervisory or managerial position.
---
This is one of nine interviews with 2017 graduates of Tallahassee high schools, each of whom displays stellar skills and a promising future.