Tally Top Pet Brings Out The Best In Dogs, Cats
16 finalists brought together for photos, interviews with owners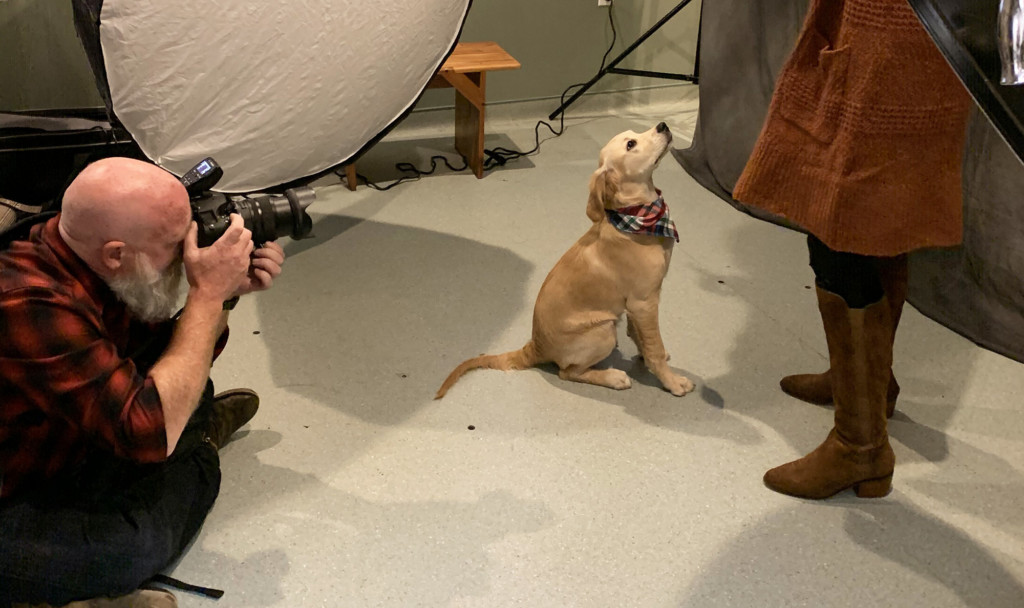 One sat up happily, ears perked, despite having two hind legs that no longer worked.
Another licked you in the face so much that you couldn't stop laughing.
Yet another stood as a brown and white symbol of love, hope and unity for those who foster abandoned pets and for those who give them permanent homes.
Those pets and about a dozen others brought rooms full of waggy or fluffy tails and perpetual smiles to North Florida Animal Hospital on Wednesday when the Tally Top Pet contest entered a key, cuddly phase.
Presented by Tallahassee Magazine and North Florida Animal Hospital, the event highlighted the 16 finalists in an awww-inspiring day of studio photos of the pets and of interviews with their owners.
With the interviewers — Gerry Phipps of Be the Solution, Dr. Karis Shelton of North Florida Animal Hospital and Pete Reinwald of Tallahassee Magazine — pet owners shared stories of changed lives for people and pets alike. Many of the dogs and cats came from pet shelters or rescue organizations.
Said one pet owner of the dog that he and his wife adopted: "It's so hard to imagine a world where he's still in a backyard, chained up."
Now he's in the running to become Tally Top Pet.
To establish the Top 16, residents paid $1 per online vote for their favorite pet, based on online photo submissions. All proceeds benefited Be the Solution, which provides vouchers for free spaying and neutering in an effort to decrease homeless pet populations and animal suffering.
Online voting continues in January, when we'll share pet descriptions and our studio photos for voters to see. The contest no longer requires a $1-per-vote donation, which makes it a free-fur-all — with donations encouraged and appreciated.
Voting on Jan. 6-10 will get us to a Top 8, and voting on Jan. 13-17 will establish a Top 4. Articles on the Final Fur contestants will appear in Tallahassee Magazine's March/April issue.
Voting on Feb. 26-March 4 will decide the final two pets. Then voting on March 4-11 will crown the Tally Top Pet, whose adorable face will grace the cover of Tallahassee Magazine's May/June issue.