Tallahassee's Shakespeare Revival
The Southern Shakespeare Festival Rekindles the Bard in a New Park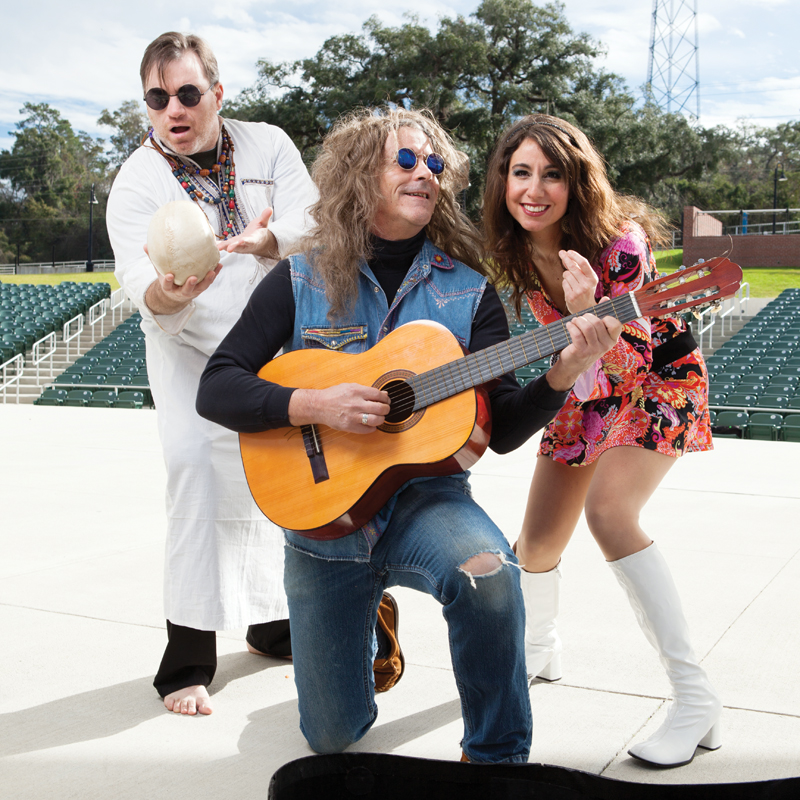 After a long hiatus, the Southern Shakespeare Festival is bringing the Bard back to the park with free performances of "A Midsummer Night's Dream," April 17–19 at the Capital City Amphitheater in Cascades Park.
The Southern Shakespeare Festival began in 1995 as a touring company but later made Tallahassee its home after forming a partnership with Florida State University.
Shakespeare in the Park drew crowds from all over the community for four years. But the performances ended in 2000 when construction began on Kleman Plaza's grassy outdoor venue and the troupe was left with no other spacious outdoor area to hold performances. Now, after 14 years, things have changed. The Bard is being reintroduced to Tallahassee thanks to the efforts of some new blood.
"We have been in the making for the past two years to bring the Southern Shakespeare Festival back to Tallahassee, or as we say, bringing the Bard back to the Big Bend," said Laura Johnson, executive director of Southern Shakespeare.
Both Kevin Carr, education and outreach director of the nonprofit Southern Shakespeare, and associate Brent Griffin have doctorates in Renaissance literature. They reached out to Johnson and Lanny Thomas, the troupe's artistic director, to make it happen.
"Southern Shakespeare today looks a lot different than it did back then," Johnson said. "As a professional theater program, our primary mission is education. It's a year-round education program, and it culminates in this spring festival."
This process of educating the public about Shakespeare's works is being achieved through community workshops and outreach to Leon County schools. Southern Shakespeare is in the process of creating more relationships in the community, and the company hopes to get the community excited by creating as many relationships as possible before the event. They have already connected with Leon County Schools, the Senior Center, faculty members of all three local colleges and others.
"My job is to coordinate programs to get the community interested in Shakespeare and to educate, as well as find the best way to allow audiences to connect with his works," Carr said. "We want to reach as many different segments of the community as possible."
"A Midsummer Night's Dream" was the first play performed in Tallahassee in 1996, and as a tribute to its origins, it will be used to reintroduce Shakespeare in the Park.
The play is about love, but this particular version will have a modern twist while using most of the original text.
"Most of it is about couples who are in love or not in love or fighting and then coming together at the end, so what we decided to do is set the play in San Francisco 1967, which is considered the 'Summer of Love.' There will be a lot of tie-dye, wild costumes and a live rock band."
– Artistic Director Lanny Thomas
Courtesy Jef Canter
Jef Canter
Southern Shakespeare tries to cast local actors and also encourages college actors to audition and participate behind the scenes. The play will feature special guest actor Jef Canter, playing the part of Bottom. A professional actor, Canter is from Tallahassee and has been acting since he was a child. His character, the weaver who unknowingly has his head transformed into that of a donkey, is considered the comic lead of the play.