Tallahassee's Housing Market Recovery Births New Local Gems
Housing Market Continues Overall Recovery, With a Few Growing Pains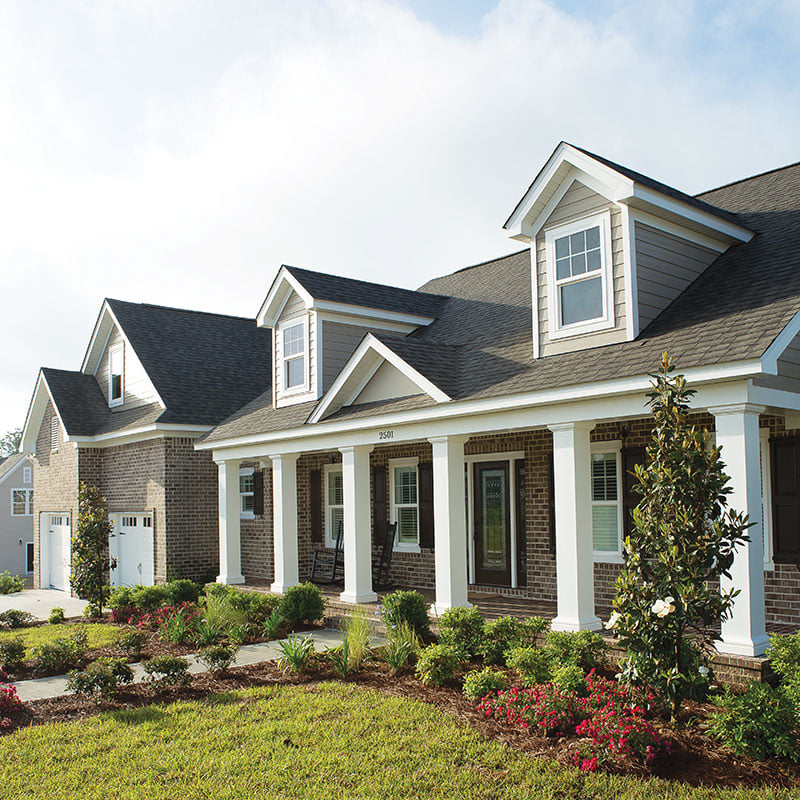 Tallahassee real estate continues to rebound from the recession and accompanying collapse of the housing market, with real estate brokers and professionals in the construction trades hopeful the recovery will continue.
"I feel a lot better about it," said Joan Raley, a Realtor involved in both real estate transactions and property management. "I look at the recession as starting in 2007. Things started to turn five years later, in 2012, and then a little more in 2013. Last year was when we saw things starting to take off."
This year, family homes in the $150,000 to $250,000 price range are "moving nicely," Raley said, with many sellers juggling multiple offers. The market for homes under $150,000 is also strong for both owner-occupied homes and investor purchases. "There's a real need for mid-range family home rental property," she said.
House sales have steadily increased over the past four years. Citing statistics from the Multiple Listing Service, CATRS Inc. and Timberlane Appraisal, Raley said there were 2,234 closed sales in 2011, 2,392 in 2012, 3,005 in 2013 and 3,175 in 2,014.
Other statistics showed "a 10 percent increase in sales from Jan. 15, 2014, to Jan. 14, 2015," Raley said. "We have 6.8 months of supply of homes, or the average time to sell a house is 6.8 months. This time on the market was much higher during the recession."
Joe Manausa, a local real estate investor and blogger who tracks real estate trends, concurred that the real estate market is rebounding. He said house sales were up 7 percent last year over 2013, with single-family home sales making their best showing since 2006. Prices also rose, he said, with single-family detached homes averaging $211,111.
New construction still lags, however.
"The Rebekah" by Foundation Homes was the Platinum/Best in Show winner in the 2014 Parade of Homes.
Scott Brouwer
"One of 10 home sales is new construction, and the norm is 21 percent," Manausa said.
New construction will be the focus when the Tallahassee Builders Association sponsors its annual Parade of Homes on two weekends in May. Larry Wayne Strickland of Capital City Builders, chairman of this year's Parade, anticipates that about 20 houses will be on display this year, down slightly from last year.
Prices for houses in this year's Parade range from a Premier Construction home for $275,000 to a $2 million home built by Ertl Custom Homes, Strickland said.
With the first weekend of the Parade including Mothers' Day, Strickland said many people are looking instead of shopping.
"People take Mom out to look at the houses — I do it, too," he said. "Those who are really interested in buying will come back the second weekend. A lot of the homes we had last year sold the second weekend."
Electrical contractor David Perkins of Perkins Electric, sponsorship chairman of this year's Parade of Homes, said one indicator of the improved situation is the increase in the amount of sponsorships.
"Builders have more money, so sponsorships are up," he said.
The biggest challenge facing the new-construction industry is the paucity of lots available on which to build, he said. "Construction is good right now. It's steady. But lots in the northeast are getting scarce. Welaunee subdivision is supposed to be ready (for building) this calendar year, and that's about 1,500 lots. If Welaunee doesn't come through, things could slow down."
Even as new construction continues to rebound, Perkins said builders are still leery of "spec homes," houses built in the hope that someone will buy them. Builders are sticking to building homes on contract.
Low interest rates have helped fuel the recovery. Thirty-year mortgages with a one-point buy-down or less have hovered around 4 percent for the past five years, Raley said.
"That's less than half of the 50-year average, which is 8½ percent," Manausa said. "Right now, we're at the high threes or low fours, and we'll probably stay there for a while. When the interest rates return to normal, when they start to shoot up, we will see a slowdown in the market."
Although things are getting better, they are not perfect. Progress on one front can mean problems on another.
These row houses on All Saints Road are part of the revitalization going on around the campuses of FSU, FAMU and TCC.
Scott Holstein
The explosion of apartment buildings and townhomes near the campuses of Florida State and Florida A&M universities as well as Tallahassee Community College has changed the appearance of the west side of town. Students who want the convenience of walking to class and university events are drawn to the new units with all the modern amenities. The growth of retail stores and restaurants, often located on the ground floor of residential buildings, increases the attraction.
So where are the tenants in these new units coming from? From townhomes and single-family houses primarily on the west side of town.
"The west side is awash with single-family homes and townhomes," Manausa said. "There are 1,700 single-family homes on the west side that are no longer occupied by students."
Manausa estimates that 4,500 units targeting students have been built in the area around Florida State in the past few years, with average occupancy for each unit at two or three tenants.
"These are more than apartments," he said, "they're communities."
The concentration of student housing near campus is in line with local government's long-term plans to make the city in general, and downtown and the campus areas in particular, more pedestrian-friendly and less vehicle-dependent. The glut of homes on the west side will mean some great bargains for savvy home buyers, and the cycle of real estate peaks and valleys indicates the area will rebound. But that's not much comfort to landlords with vacant houses, or homeowners looking to sell and relocate.
"People want a house in the northeast part of town because of the location and the schools, but you can pick up a comparable house in the northwest for 50 cents on the dollar," Manausa said. "Over time, this likely will create pressure to improve the schools and rejuvenate the west side."
---
IF YOU GO
Tallahassee Builders Association Parade of Homes
May 9–10 and May 16–17
There will be 18 newly constructed homes on the 2015 tour in 17 different communities, according to TBA Executive Officer Paul Thompson. Hours are 10 a.m. to 5 p.m. on Saturdays and noon to 5 p.m. on Sundays. The Parade of Homes magazine, which offers descriptions of all the homes as well as maps, is available for free at all local Publix stores.