Tallahassee Tables
A recipe that supports local businesses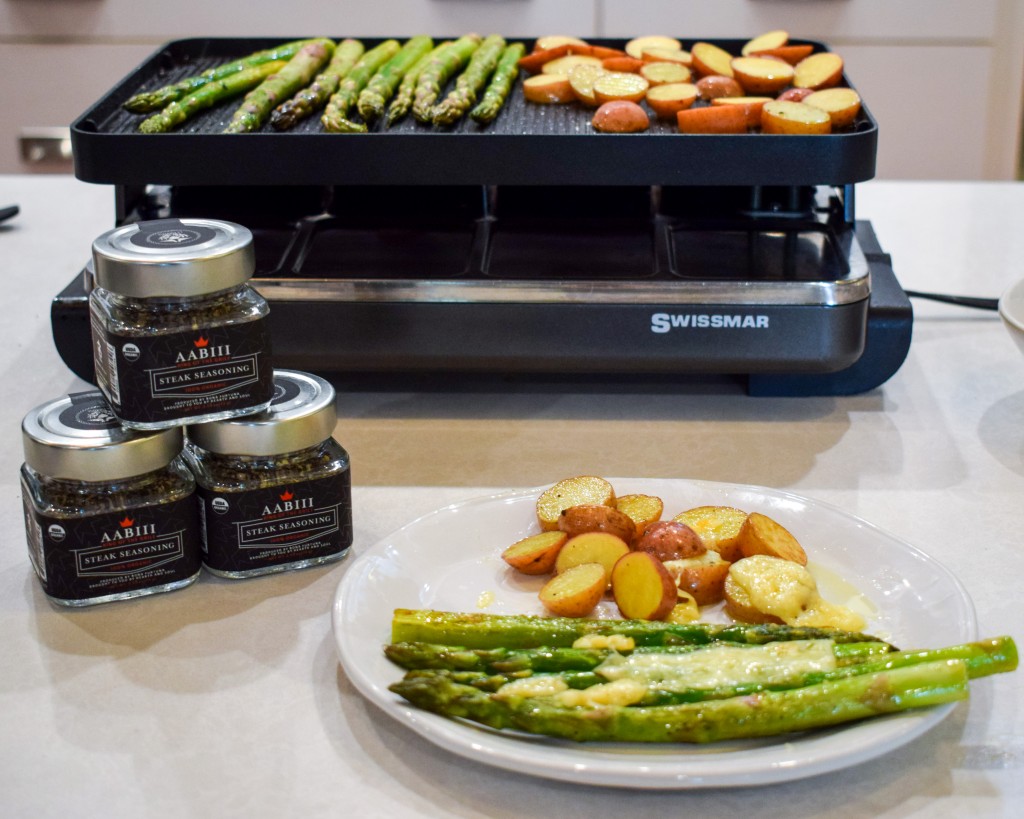 It's always a struggle to decide what's for dinner, whether that's takeout from your favorite restaurant or cooking in your own kitchen. Those decisions become increasingly demanding as most of us are spending more time than ever at home. 
Maybe you want a home-cooked meal, but you still want to stimulate and support the local economy. You can do so by purchasing from local grocers and specialty stores that are offering curbside and home delivery options. 
Southern Seafood Market, Smashing Olive and Hearth & Soul all carry ingredients for making a delicious and nutritious meal. 
Smashing Southern Salmon
2 pounds of fresh cut salmon filets from Southern Seafood Market

Persian lime olive oil from Smashing Olive

Honey ginger white balsamic vinegar from Smashing Olive

Salt and pepper to taste
Drizzle the salmon with Persian lime olive oil and salt and pepper to your preference. The quickest and easiest way to cook salmon is by roasting it in the oven. Place the salmon skin side down in a lightly greased baking dish or sheet pan. Bake in the oven at 400 degrees for 12–15 minutes. 
While the salmon is cooking, mix together 40% Persian lime olive oil and 60% honey ginger white balsamic. You emulsify this pairing first before pouring over the salmon. 
Once the salmon is cooked to perfection, remove it from the oven and pour the prepared pairing of oil and vinegar over the salmon. 
Soulful Red Potatoes and Asparagus 
20 asparagus spears 

2 red potatoes 

AABIII Steak Seasoning from Hearth & Soul

2 tablespoons olive oil

2 slices Swiss cheese (optional)
Cut ends off of asparagus and cut red potatoes into bite-sized pieces. Hearth & Soul suggests cooking on a SwissMar raclette, which they sell in store. A pan on the stovetop will work as well. Preheat olive oil and then add vegetables. Sprinkle with AABIII seasoning. Allow vegetables to cook for about 15 minutes, flipping or stirring them every 5 minutes. The bottom of the raclette contains a small dish where you can melt the Swiss cheese to top your vegetables with.  
*These recipes make four servings. 
To purchase to go or delivery items visit:
Southern Seafood Market SouthernSeafoodMarket.com
Smashing Olive SmashingOlive.com
Hearth & Soul