Tallahassee Neighborhood Energy Challenge
Neighborhoods Gear Up for a Conservation Showdown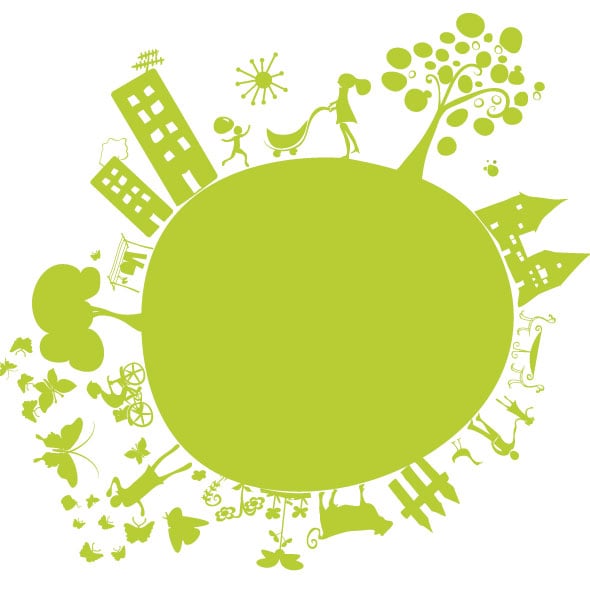 Just before the annual Seminole-Gator football game in November 2007, Gainesville Mayor Pegeen Hanrahan threw down the gauntlet to Tallahassee Mayor John Marks — to have a city-versus-city competition throughout the next year in an Energy Conservation Challenge.
In a wholesome version of the hometown team rivalry, the two cities went toe-to-toe in four different categories: What city could sell the most compact fluorescent lamps (CFLs), install more watts of solar electric systems, and install solar water heaters and ceiling/attic insulation in more homes. The results were announced before the 2008 matchup and, in a scenario no longer possible in college football, it was a tie. Each city's "team" won two categories, with Tallahassee coming out on top in CFL distribution and ceiling insulation.
In early 2008, Minneapolis, Minn., issued an energy challenge, asking individual citizens to pledge to reduce their energy consumption. The grand prize winner received a home makeover with $15,000 worth of energy efficient improvements.
Such initiatives are a way to mobilize community efforts in response to the global climate crisis — and Tallahassee's Council of Neighborhood Associations (CONA) has jumped into the ballgame.
Begun April 15th, the Tallahassee Neighborhood Energy Challenge will run until October 15, with neighborhoods competing as teams to see which can lower their electric bills the most and save excess energy and greenhouse gases.
A Different Kind of Energy Challenge
Unlike the Minnesota energy challenge being conducted privately by a nonprofit organization, Tallahassee's Neighborhood Energy Challenge is working in conjunction with the city and Your Own Utilities, but is still primarily citizen driven.
As for the Mayor's Challenge, organizers of the Neighborhood Energy Challenge are quick to point out how very dissimilar the two events are. "That was quite a bit different," said CONA President Stephen Hogge. "That was about who could give away the most stuff. This is about asking individuals in neighborhoods to make a pledge and then actually reduce energy use by working together."
The Energy Challenge is also completely objective. When individuals sign up, their information goes to the utility company, which will be able to provide CONA with hard data on how a household's energy, water and natural gas use compares to the previous year. It won't be a matter of who buys the most energy efficient "stuff" or who makes the biggest pledge to reduce and makes a show of following through on it. The winners will be chosen from neighborhoods that succeed as a group to actually reduce energy use.
The Energy Challenge blends well with many green initiatives already put in place by the City of Tallahassee, such as the city's discount on CFLs and rebates on Energy Star products or the Energy Smart Plus program of Your Own Utilities that features free energy audits, green energy, and the SmartBill program.
"This is truly a major community event," said Hogge. "We want to raise awareness of the ways to conserve energy. This is a great community-building event. Our belief is that if we have neighbors involved in this, people will get to know each other." Neighborhood teams can be organized through the neighborhood association or individuals can sign up online and be assigned to a team in their area.
Although the Energy Challenge has already begun, individuals can still sign up through May 15 by visiting tallyenergychallenge.com.
How You Can Save
CFLs, those funky-looking swirly light bulbs that use about 75 percent less energy, produce less heat and last up to 10 times longer than regular incandescent bulbs, get a lot of attention. But just changing your light bulbs and turning the lights off when you leave the room isn't the only way to conserve energy.
"I was surprised to find out that about 40 percent of electricity use comes from home appliances such as TV and computers," said Hogge. Some of that electricity is drawn when your appliances aren't even on, so one solution would be to keep your appliances unplugged, not just off, when they aren't in use. Unplugging every device in your house, though, could become a tedious task. "Put the device on a power strip and turn that off easily," he suggests.
Another way to cut down on the energy used by appliances is to buy Energy Star appliances. The City of Tallahassee offers rebates on a wide variety of appliances with amounts ranging from $40 (freezers) to $350 (central air conditioners).
Though you may think that hand-washing dishes saves water and electricity, an Energy Star dishwasher uses far less of both valuable resources. In fact, if the dishwasher is always full when you run it and you air- or towel-dry the dishes after the wash cycle ends, you can save as much energy as hand-washing.
Getting rid of a second refrigerator in the garage and fitting all of your food in the kitchen fridge can save money in two ways. Turning off the extra fridge will save an average of $150 a year and, surprisingly, the more food you pack into your remaining fridge, the less it has to work to keep groceries cool.
Participants can save a lot of electricity over last year's usage by cutting down on air conditioner use. Enjoy beautiful days by opening up your windows – the free and refreshing way to stay cool. But, because the challenge takes place primarily during the summer months, always be sure to take health considerations into account.
For those sweltering Florida summer days when you need the AC, try to keep it at 78 degrees and turn it up to 85 — or off completely — when no one is home. Every degree over 72 saves from 1 to 3 percent on your energy bill. If 78 degrees sounds warmish, use fans to stay cool. Just remember to turn them off when you aren't in the room because fans do nothing to cool a room, they only make people feel cooler.
Other summer-specific tips include reducing the operating time of your pool filter and hanging clothes outside to dry as opposed to using the dryer.
"One of the neat things about this is that we can show people that you can do this without adversely effecting your lifestyle," said Hogge. "When we have to as a country reduce carbon emissions, people will be able to say, 'Hey, we did that with the Challenge, it wasn't so hard.'" Sign up or get more information by visiting tallyenergychallenge.com.