Tallahassee Musical Hit "The New 76ers"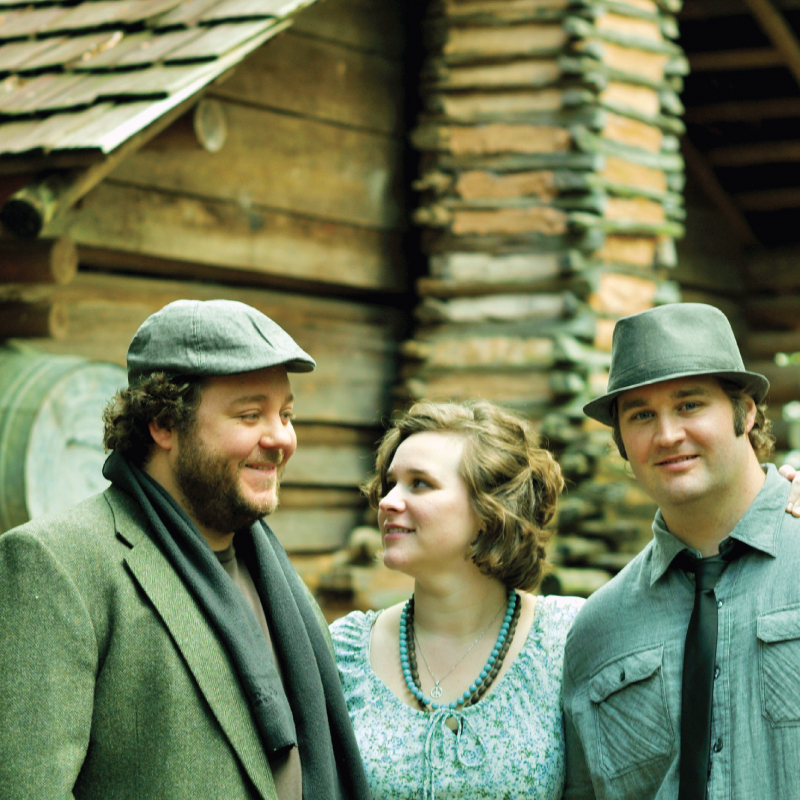 Call it acoustic folk, Americana, soul roots or grassroots. But whatever name you apply, the trio "The New 76ers" is definitely a hit around Tallahassee.
Why such a name? It evokes a sense of musical revolution, according to Kelly Goddard, rhythm guitarist, vocalist and one-third of the trio. Husband Danny sings and plays lead guitar and Kelly's brother, Brian Durham, plays upright bass and sings as well.
"We like to think of ourselves as starting a revolution with our music, in the sense that we give our love and good vibes out to people that are listening," she said. "I'm also a 'centennial baby' and that's kind of where we came up with the name."
Theirs is an accessible, back-to-the-basics form of music that defies being pegged into any type of genre. They draw inspiration from all different kinds of American roots music, including folk, country, blues and even some rock 'n' roll. 
"They describe (their sound) as 'acoustic happiness,' " said Lori Ryan, who's known the band's members for 13 years. Ryan also owns the Mockingbird Café where the trio has made regular appearances for the past nine years.
"They're amazing. I've had so much fun watching the band, watching their music evolve and their families grow," Ryan said. "They're all wonderful songwriters. Danny's voice is unbelievable, and he's a wonderful guitarist and songwriter. They absolutely pack the house."
The Mockingbird Café isn't the trio's only gig. They've been featured prominently at regional music festivals like the Great Southern Music Festival, Suwannee Springfest, MusicFest, the Tallahassee Museum's annual Swamp Stomp, Twangdango, Havana Fall Out and Monticello's Southern Music Rising.
The group released its first two-song CD single on Ping Records in March 2010 and followed that with "Superhighway," their first full-length studio record, in 2011. Another full-length album is in the works. In addition to their own album, they've also played backup for local artists Grant Peeples and Brian Bowen, and each has helped out as recording artists on several releases over the past two years.
Their next appearance at the Mockingbird Café is scheduled for Aug. 10. For more info, go to the trio's website, acoustichappiness.com.