Tallahassee Museum's Newest Cat Won't Sit in Your Lap
Eurasian lynx is on loan from Gainesville organization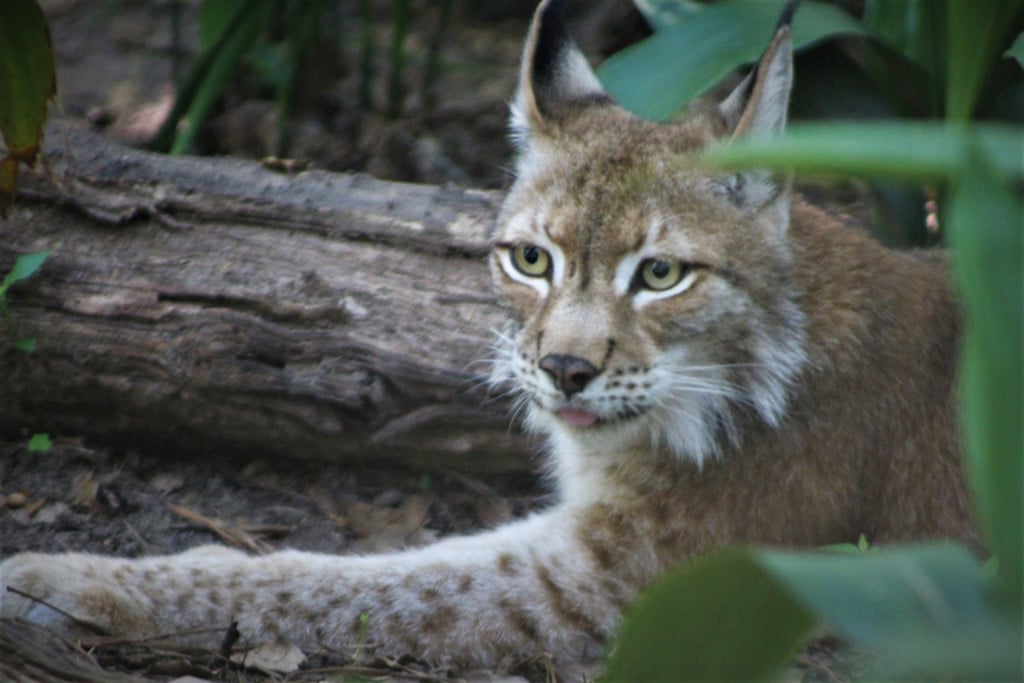 He's no Facebook kitty.
You won't find photos of him wearing a pirate hat or videos of him freaking out over a cucumber.
You'll merely find him walking gingerly around his new temporary home at Tallahassee Museum.
He's a seven-year-old Eurasian lynx and the latest guest animal at the 52-acre educational, historical and wildlife facility.
"So far he's kind of timid, but I think he's going to come around," interim animal curator Suzie Buzzo said of the lynx, who arrived Saturday evening on loan from the Carson Springs Wildlife Conservation Foundation in Gainesville. "Each day, he's getting more and more adventurous."
The exhibit opens on Friday and should last at least into the fall, said Kerri Whitfield, Tallahassee Museum's director of marketing and membership.
The lynx joins close cousins here. Tallahassee Museum also houses two bobcats, the smallest of the four lynx species.
At about 50 pounds, the lynx appears bigger than you might expect.
But hold no doubt: He's a cat. Try to get his attention so that you can capture him on video, and he'll walk in the other direction and lie down behind a plant. He does this because he knows he can and because he quietly thinks it's funny.
This cat might even stick out his tongue. He does that "when he's relaxed and happy or smelling something good," Buzzo said.
Of the Gainesville organization that lent him to Tallahassee Museum, she said: "They said he's very outgoing and friendly. I think he's just getting to know our place. He's only been here a couple of days and he's slowly walking around, sniffing everything."
For meals, Buzzo said, he gets chicken leg quarters as part of a diet that includes vitamins and other nutrients. As a treat, he enjoys Cornish game hen.
In the wild, the species favors deer — a reminder that Tallahassee Museum's newest temporary resident is a predator. His handlers understandably keep their distance.

"He is pretty large, and he doesn't know us," Buzzo said. "We're going to play it on the safe side."