Tallahassee Foodies Spotlight Local Restaurants
The economic impact Jennifer Leale's Facebook Group has made is undeniable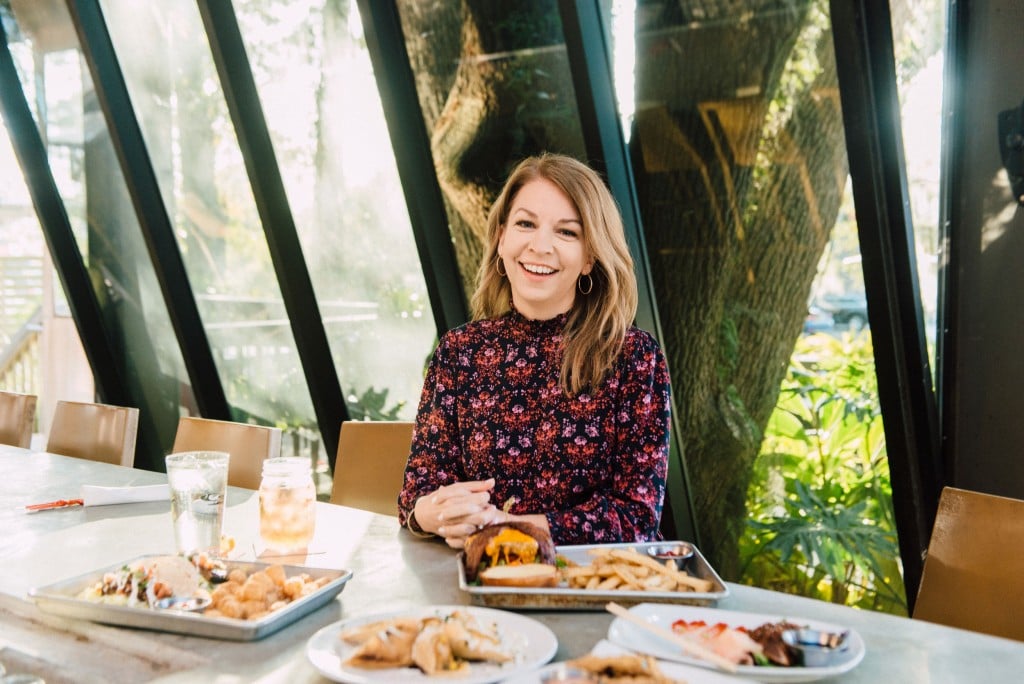 Social media influencer. We've all heard those three words before, but not everyone really knows what they mean.
How does one achieve such status? What function does an influencer serve? It's all rather vague. Some social media influencers seem to serve no purpose other than fanning the flames of their own egos, but there are those who do just what their title implies: They influence things.
Jennifer Leale's presence on social media has done a great deal for the community — specifically, Tallahassee's restaurant scene. An avid blogger since the advent of the blogosphere in the early 2000s, her first foray into blogging was dedicated to fashion.
Successful in generating a following, she felt herself grow beyond the confines of her subject and sold the blog, determined to start a new one that would incorporate all of the facets of her life, including her passion for cooking. Cheekily called Fab Fatale, the blog gained national attention and attracted the attention of major brands including Target, Overstock and Wayfair.
Life (and motherhood) eventually became a priority over keeping up with the fast-paced world of blogging in addition to her regular job as a web developer for Florida State University, and Leale departed the ranks of influencers — though the interest never went away. Fortunately for the social media maven, her talents were given a chance to shine once again through her creation of Tallahassee Foodies.
Nearly 10 years after she'd started her first blog, Leale found herself searching for a way to stay in touch with her "lunch buddies" after she moved from one department to another at FSU in 2018. Naturally, she turned to the forum she knew best: social media. Using Facebook, she created the Tallahassee Foodies Facebook Group, and the rest, as they say, is history.
"I had hoped that maybe a few people would eventually join in to offer us recommendations specific to our preferences for a particular day and our location in town," said Leale. "Eventually, my friends shared the group with their friends, who shared it with their friends. It just blew up from there. Last summer, I found myself approving over 1,000 new members every 11 days. It was wild!"
Wild, indeed. The Facebook group has grown to include six moderators and boasts an impressive 25,000 members. The Tallahassee Foodie brand — as it well and truly has become a brand — offers, as Leale puts it, "a full-on interactive, conversational experience where readers gain knowledge." As one would expect, that knowledge is all about eats. It is available across a number of platforms: the Tallahassee Foodies blog, a Facebook group dedicated to the restaurant scene, a Facebook group for home chefs, a newsletter and an informative Facebook page.
In an effort to keep everyone engaged in the original Facebook group, Leale offered fun activities like meet-ups and giveaways that members couldn't seem to get enough of. Naturally, the pandemic halted many of those gatherings, but the importance of the blog continues.
The economic impact Tallahassee Foodies has made is undeniable, and the country has taken notice. It has been featured on "The Today Show" and even gained attention from Facebook Corporate. Clearly, the mission of giving foodies a place to come together over their shared love of food and join in a positive dialogue is a success. So, too, is providing a platform to bring restaurant owners together with their guests in a more direct way.
"It really is a win for all, and our local economy has been fueled in a way that would be greatly lacking, especially during the pandemic, without this entire experience," Leale said.
"The smart operators I see harness the listening power of the group," said Matt Thompson, managing partner of For The Table Hospitality, Tallahassee's largest hospitality company. "If the group starts talking about a type of food they like or want to see in Tallahassee, operators have a clear insight to the consumer mindset. To me, that's invaluable."
Obviously, Leale has created something truly dynamic — and the foodies of Tallahassee are eating it up.
Where to Find The Latest
Keep up with the latest news by joining Tallahassee Foodies on Facebook at facebook.com/groups/TallahasseeFoodies or visit their website, tallahasseefoodies.com.
Jennifer Leale keeps pace with restaurant openings and closings, cooking classes and events that revolve around food while also supplying tasty, tempting recipes.