Tallahassee Film Festival Inspires 'Lasting Relationships'
Join them for a weekend with the big screen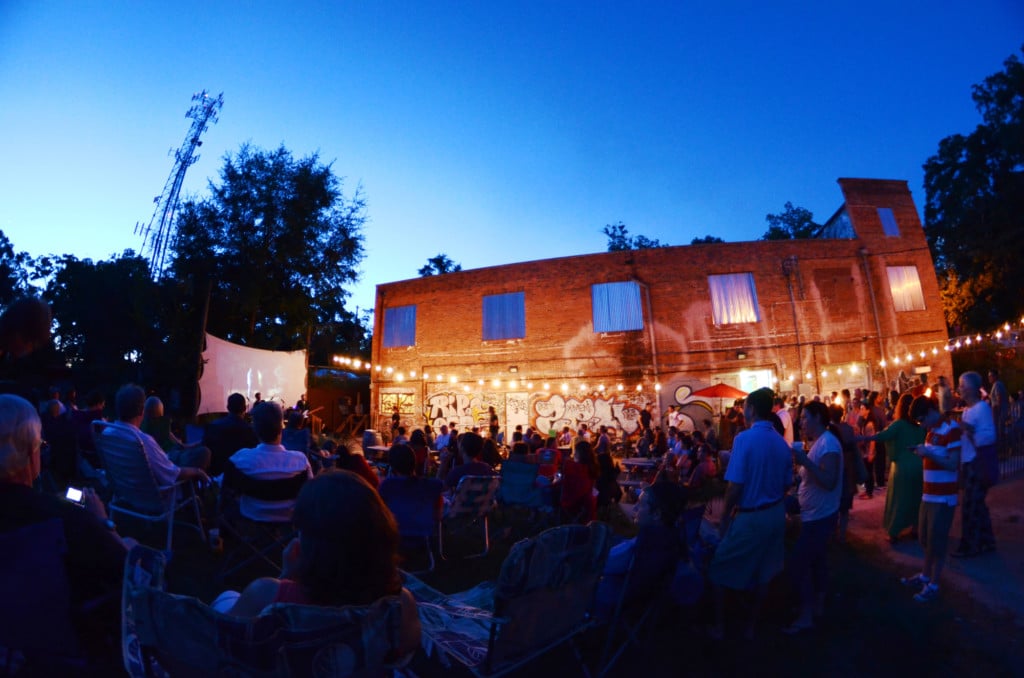 Organizers of the Tallahassee Film Festival trumpet the event as a boon for filmmakers and filmgoers alike.
Filmmakers who've screened their works at TFF have fallen in love with the city's soft spring weather and Southern hospitality and with the laid-back vibe of the festival's epicenter in the All Saints/Railroad Square area, organizers say.
What makes it exciting for festivalgoers, besides getting to see a dizzying array of films, is that the filmmaker they sit next to at a screening could be tomorrow's big deal in the movie industry.
The Capital City's annual celebration of cinematic arts returns April 5–7.
Baltimore electronic music wizard Dan Deacon will headline the event, with an April 6 DJ set at The Wilbury and a conversation about composing for film.
The festival opens April 5 at CMX Cinemas Fallschase, then moves to multiple venues around Railroad Square and CollegeTown.
"Our festival is personal, and guests and audiences don't just network, they create lasting relationships that remain involved even after the lights go up and the festival ends," TFF Director Chris Faupel said.
More than 60 filmmakers or "talent" attended the 2018 festival, which screened 90 films, he said.
The event started in 2008 as a Knight Creative Communities Institute initiative, said Faupel, who has been involved with the festival from its beginning.
After a pause to reconfigure, the festival — a nonprofit endeavor staffed entirely by volunteers and funded by sponsors and donors — has become an essential addition to Tallahassee's cultural calendar.
Given the Sunshine State's role in film history since the silent movie era, and given Tallahassee's contributions to that history, it makes sense the Capital City should host a film festival, said TFF artistic director and local cineaste Steve Dollar.
"The Big Bend's biggest claim to fame remains 'The Creature From the Black Lagoon,' shot at Wakulla Springs and starring Leon High graduate Ricou Browning as the lovestruck gill man," Dollar said in an email.
"Tallahassee can also claim Faye Dunaway and Burt Reynolds, of course, and the city has nourished and inspired great American indie artists such as Jonathan Demme and Victor Nunez.
"More recently, FSU's film school has made an impact with the Oscar-winning team behind 'Moonlight,' and a slew of other directors, producers and below-the-liners making a name for themselves. So, really, it would be crazy for this city not to have a film festival."
Notables who've been featured at TFF and gone on to great acclaim include FSU film school alum Barry Jenkins ("Moonlight," "If Beale Street Could Talk") and Zoe Lister-Jones (the CBS series "Life in Pieces" and Fox's "New Girl").
As for 2019's offerings, Dollar confirmed a return visit from New Orleans filmmaker Lily Keber, who packed the house at All Saints Cinema a few years ago with a screening of her documentary "Bayou Maharajah." She'll bring her latest doc, "Buckjumping," about New Orleans' dance traditions.
New for 2019 is a partnership with Command Media, an organization that administers accredited online filmmaking courses for high school-age students.
Sixty participating students from area schools will get to walk the red carpet on the festival's opening night.
"Leon County high school students can take the course and then write, produce and direct their own short films, which our festival panel of programmers and other industry personnel will critique," Faupel said. "We'll premiere their final cuts at the opening night of the 2019 festival."
The 2019 festival will also continue to pair screenings with other art forms.
"I'm working on getting a few special events in place, which would bring a performance element into play," Dollar said.
"Spooky singer-songwriter Peg Simone is coming back to town from New York City to do a Southern Gothic 'pocket opera' based on 'Night of the Hunter,' with art direction by Linda Hall and a showing of the Charles Laughton classic.
"The idea is to create some singular happenings so that audiences can enjoy the festival as a unique and colorful social space beyond the 75 minutes they spend looking at a screen."
Want to keep tabs on who's coming and what's screening at the 2019 Tallahassee Film Festival?

The lineup also includes "The Commons," an immersive look at the debate over Confederate statuary in a Southern college town, and Penny Lane's documentary and Sundance entry, "Hail Satan?" Visit tallahasseefilmfestival.com.