Tallahassee artist sees new frontiers amid self-quarantine
Michael Brennan encourages others to 'jump in' at a chance to explore from home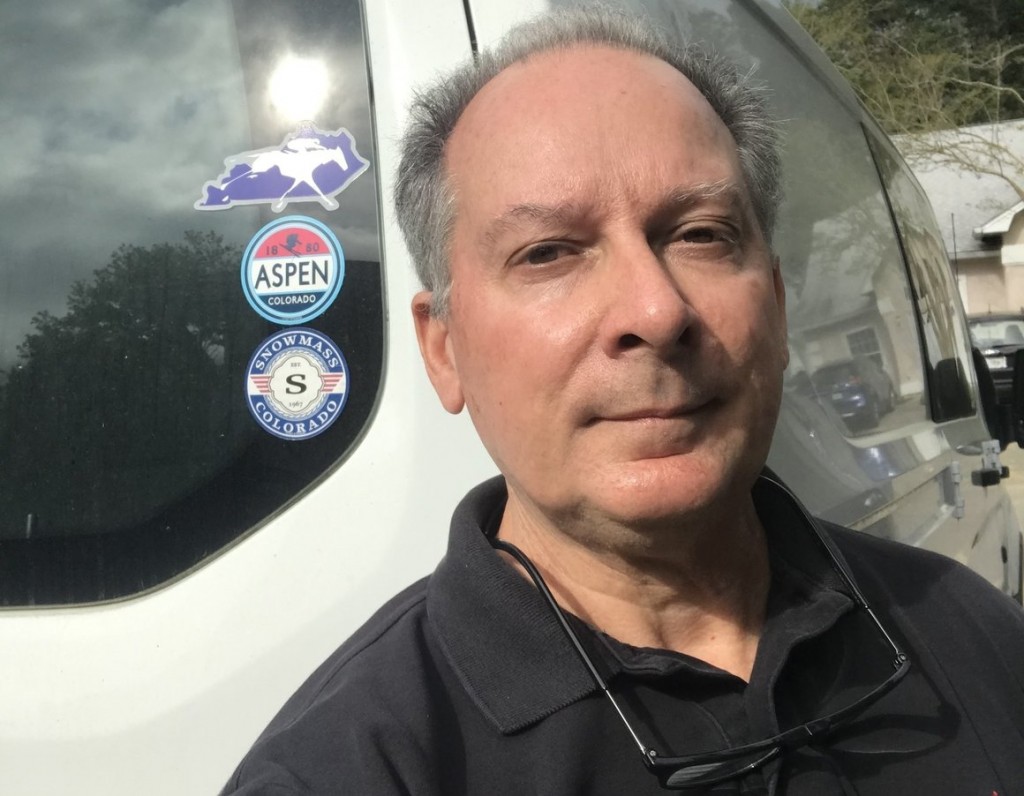 Until a pause this week, Tallahassee artist Michael Brennan spent much of his time in his studio behind LeMoyne Arts. He creates sports cars that you want to drive, landscapes that you want to visit and horses that you want to ride, as long as you hold on tight.
"I want to make horses that are fierce, the Leonardo da Vinci type of horses, the Michelangelo type of horses," said Brennan, who makes his creations with pencil, charcoal, ink, acrylic and oil. "But unfortunately, whenever I do one, I always stand back and look at it, and it looks like My Little Pony."
He said it with a laugh, as if to emphasize the perfection and humility of an artist, at least this artist.
His demeanor also suggested that he's adjusting to the changes all around us.
Brennan this week joined a growing number of Tallahassee residents who are working from home as the COVID-19 pandemic prompts more office shutdowns, social distancing and uncertainty.
"I think unique to my situation and a lot of the artists that I know, we kind of work in quarantine, anyway," Brennan told Tallahassee Magazine on Tuesday. "So it's kind of business-as-usual for me. It's just a lot quieter."
Brennan shared his thoughts on challenges and opportunities that he and other artists are experiencing.
Challenges
Income: "The shows are being postponed and canceled. The shows are kind of like an evil triangle of the business. That's part of what you have to do."
Companionship: "I was thinking about this: The show pulls all of these artists out of their personal quarantine and gives them a moment to be human beings. To be in a herd for a bit is kind of nice. With impressionists in France in the late 1800s, these people would work and work and work, but they would make a point once a week or so to get together and have dinner or drinks or something. When I started in this business, I wasn't married at the time, and I would go sometimes three or four days, and I would realize I hadn't spoken a word to another human being in days."
Opportunities
Learning: "I bought a new computer and a new application for doing drawing and illustration. I'd been dragging my feet on it because I just hadn't had time. And this is just a wonderful opportunity. I'm amazed. It's just tremendously ramping up my drawing skills. You're using the Apple pencil to write on the iPad, but the technology is so good. I've been posting. I'm learning, I'm putting some examples of what I'm doing out there, and I get messages back from people: 'I wanted to try that, I'm so afraid, I'm so intimidated,' and I say, 'No, man — jump in. This is an amazing tool.'"
Marketing: "The show promoters are really re-engineering their social media to be online galleries promoting their artists. I'm just getting started this week. How that turns out in the long run, I really don't know, but there are probably a lot of people doing more with social media, and I see a lot of the artists who do seminars and teach are converting to online courses."
Outlook
"One of the things that a lot of people, a lot of businesses, are going to find out is maybe we don't need all of this real estate. People work pretty well from home. They have everything they need. And I think it's technology that's going to get us to the next point and enable a lot of changes in the way we work and the way we operate, not just artists but everybody."