Gary Yordon's Driving the Road of Life With a Flat Tire
A humorist inspires us to take life less seriously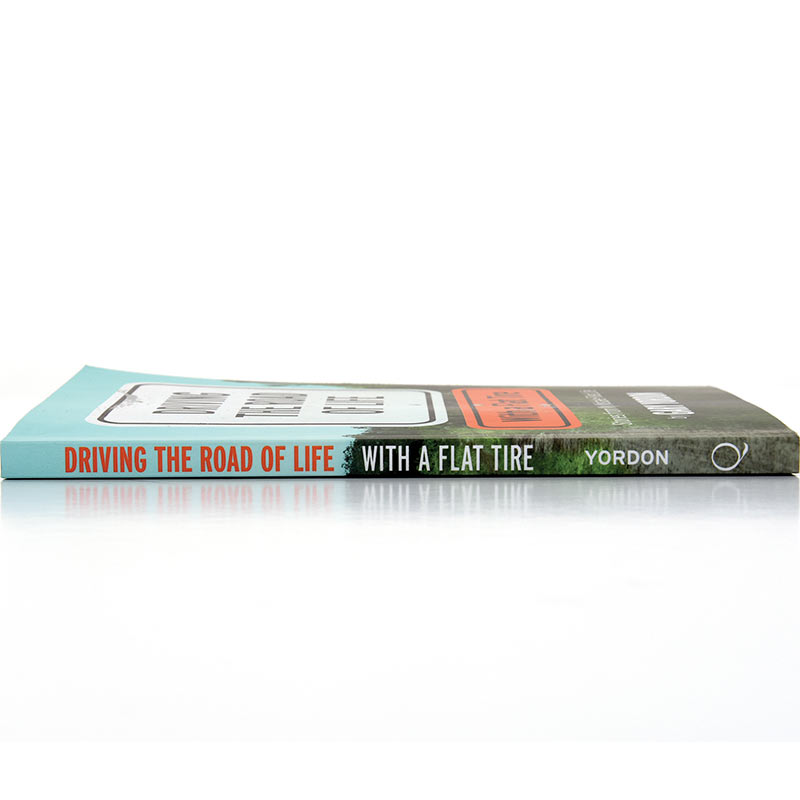 Gary Yordon dedicates "Kidney Stones" to anyone who ever had one.
It is one of 37 columns collected in his book, "Driving the Road of Life With a Flat Tire: Stories from My Mistake-Filled Life."
"If you've had one, you get it," Yordon writes. "If you haven't, then you can gain a greater understanding of this column if you go to a toolbox, take out a hammer and smack your big toe while you read this."
I get it.
I've had two.
Ol' Doc McCormack of Panama City was my urologist for No. 1. His treatment plan lacked, well, sophistication. He kept me hopped up on morphine and asked that I simply stay on my feet, drink a bathtub's worth of water and urinate through a cheesecloth. A day and a half later, there it was, caught in the makeshift strainer, a miniature cocklebur about the size of a hanging chad.
"Hallelujah," I scream-moaned, so soulfully and loudly that Leonard Cohen heard me and was inspired to write a song.
Doc McCormack had retired by the time No. 2 came along. Neal Dunn, now a Republican congressman, had become my urologist and lived more expensively than McCormack did. There would be no cheesecloth. Instead, Dunn went in after that thing that Yordon likens to a "porcupine in a garden hose." The operating nurse that day was the comely wife of a good friend of mine. Swell.
In a follow-up visit — permit me here some Yordon-like self-deprecating humor — Dunn, with a wink, asked me if "everything else" were OK.
"I guess you could say it's like an old lawn mower," I said. "It starts every time, but sometimes it bogs down in the high grass."
Dunn roared and immediately made a permanent record of my remark in my chart. If he were to spy me today across a room in the Rayburn House Office Building, he would hail me — there is no doubt – with a hearty "LAWN MOWER!"
So, yeah, I get it.
And I get Yordon, a man whose writing career was launched by a serpent reported variously (by Yordon) to have been 10 feet or 5 feet or 18 inches in length. We can safely assume that it measured about a foot.
In "Giant Snake," Yordon, assisted by a neighbor armored with full catcher's regalia, succeeds in confining the snake (nightcrawler?) to a hatbox and transporting it to an undisclosed location outside Cleveland.
For a protagonist defined by his awkwardness and his fears, here was a triumph worth celebrating and documenting. Yordon has been sharing his foibles and fumbles ever since.
In the pages of "Driving," we learn that the sometimes caustic Yordon is — or was — capable of shedding real tears by thinking about Steve Bartman, the infamous fan who interrupted the Cubs' progress toward post-season glory in 2003 when he prevented Moises Alou from catching a foul ball. (Yordon is probably less able to water up on demand these days, given the Cubs' 2016 World Series championship.)
In a column titled "Catfishing," Yordon tugs at our heart strings in describing how he set aside his reluctance about fishing, purchased two Ronco Pocket Fisherman set-ups and escorted his son, then 3, to a dock where, equipped only with salami as bait, he hoped to catch … anything. And he does.
Before he can lower his sandwich meat into the water, he ties into a kitten. Yordon isn't sure how he managed to unhook the feline, but this became certain: The only thing that he will henceforth dangle at the end of the line is a participle.
So, do not be fooled as you approach "Hammerhead." It has nothing to do with battling a toothy and worthy adversary. Nor does it refer to an instrument either ball-peen or clawed. Yordon is talking about his own anatomy above the neck, which consistently fails him whenever he takes on a home-improvement project. Here, we learn how to jettison oneself across a room while attempting to install a light kit on a ceiling fan. We discover, too, how to explode a Wagner Power Painter.
Yordon's greatest fear is of his own mortality. He cannot mark a holiday without stressing about the possibility that it might be his last. He holds out no hope of perfecting himself, but he would like to live forever. But, Gary, your imperfections are delightful. You know this. Remember that, as Cohen wrote, "there is a crack in everything; that's how the light gets in." And you are full of light.
Yordon's genius is that even as we laugh at him, he leads us to laugh at ourselves. Somewhere in that truth is a tombstone inscription for this man who views himself as a death-phobe.
Call it an epilaugh.