Take A Walk Down Nostalgia's Lane This Holiday Season
We asked members of our community to share some of their holiday memories.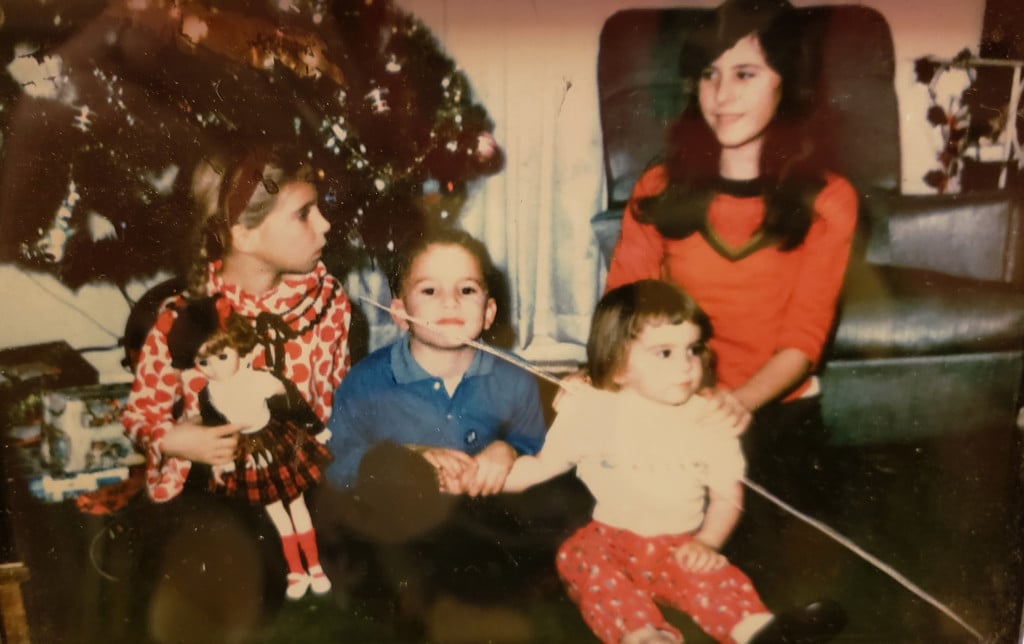 "I remember the old man Pop brought home on Christmas Eve. No home, no family. I don't think we ever learned his name … but I think we made him happy that night … I remember that. How about when Betty's greasy holiday meatballs slipped down the drain … and how she hauled them out, splashed on the red sauce and served them anyway?! I'll never forget the cabin on Christmas Eve when the electricity went and we just sat by candlelight singing carols and telling stories. That was my favorite." -Marina Brown
The details may have faded, but there is something about memories made over the holidays. They tend to stick. Emotions seem closer to the surface, expectations a little more gilded, potential for disappointment or delight greater. Tallahassee Magazine asked a diverse collection of people to share some of their holiday memories with you. Prominent or ordinary, younger or older, each holds dear a moving moment from long ago and places far and near. Maybe they will inspire you to jot down reminiscences you cherish. Share them with friends. Remind family of the good, the dreadful or the hilarious moments that bind us all in one way or another during these final days of the year.
Eluster Richardson, artist and teacher: "I grew up on a plantation in Tallahassee. My father was a tenant farmer, a farm hand, and later the plantation's foreman. There were eight of us children, and we'd all be excited at the holidays to go to the woods to cut us a pine tree for Christmas. We'd also be keeping a close eye on Daddy, checking for the day that he was going shopping. We'd especially want to know where he was going to hide the toys. There weren't ever many, but what was coming, we wanted to know about! "This one Christmas, I remember us waiting for him to come back, when all of a sudden, the car passed by and out of the trunk were hanging a couple of bicycles! Oh, that was special! He passed us on by, taking the bikes to a neighbors' for hiding. But on Christmas Eve, my brother and I only played asleep, peeking out our door just to make sure those bikes were brought in for us."
Brenda Rabalais, Ph.D, founder and therapist at Lee's Place: "Holidays are often difficult for people dealing with grief, but two women, whom I'll call, 'Sally' and 'Betty,' have found a way to turn their sadness into something beautiful. "At Lee's Place, there is a garden with paving bricks engraved with the names of people who have passed. Sally and Betty lost a beloved nephew in his 20s, and they would come there to remember him. And then we would notice that on holidays … things would begin to appear: in the summer, paper butterflies hanging in the trees; bunnies at Easter; and lovely ornaments at Christmastime. We never know when Sally and Betty will come, we rarely see them, only the evidence — an angel statue, a thinking-bench. They are like fairies at night, and at Christmas, it's something everyone loves and looks forward to."
Mayor and gubernatorial candidate Andrew Gillum: (who emailed his comments) "My favorite memory is of our 2-year-old twins, Jackson and Caroline, 'eating through' their Christmas gifts, pulling at the wrapping with their tiny teeth, chewing on the ribbons! Last year, their little brother, Davis, gave a repeat performance, gnawing away on the wrappings. (Maybe it runs in the family!)"
Lisa Blackwell, bookseller: "After my first time seeing snow on a vacation trip to Colorado, I prayed every winter that that beautiful 'confectioner's sugar' would one day glitter in my own yard in Florida. Each year, I was denied. Even some rare Tallahassee snow saved by a friend had melted by the time I returned from a weekend away. I was cursed. "One Christmas, my parents overheard me praying again for snow. I dropped all my allowance money in the offering plate to ensure that some would arrive. Now it was up to God. I woke up the next morning to see a frosty wonderland outside my window. Icicles hung from the eaves, and the gardenia bush was dripping with droplets of ice." "It seems my father had made my prayers a reality — rather than risk damaging my faith forever. Climbing onto the roof in the freezing night he'd set up the garden sprinkler to rain down outside my window. He explained that humans too could be agents of good will — though I wasn't sure it counted as a real miracle. "That gardenia bush later bent and broke under the weight of the ice. And my mother's eyes always narrowed slightly whenever the story came up. Still, both of them would have done anything to make my Christmas dreams come true."
Maureen Haberfeld, lifelong learning coordinator at the Tallahassee Senior Center: "My family lived outside of Philadelphia. My mother didn't drive. We didn't have a lot of money. But on one remarkable day every Christmas season, my mother would keep my brother and sister and me out of school, and all together, we would take the train into Philadelphia and to the magical Wanamaker's Department Store. There, there was a Christmas Village … a bit like a Dickens English fantasy place … a wonderland for us. And then, after no school, the train and the Christmas village, we would go to the Horn and Hardart's cafeteria. The additional miracle of seeing your food through a tiny glass window, putting money into a slot, then opening the little door and extracting your sandwich or pie, was the highlight of our whole Christmas season. What a day!"
Nhan Nguyen, Ph.D, entrepreneur: Many of Nguyen's holiday memories revolve around food and its abundance when he arrived in the United States at age 12. In his home country, he sometimes had gone without eating. "During the final days of communist Vietnam, the Tet Offensive had forced my family to flee to Saigon. War had driven us away from our house and my father's business, and there seemed no way to escape the bombardments. Miraculously, a Chinese family took me — pretending to be their son — aboard a boat they were escaping in." Nguyen said he endured 15 days on a stormy sea, extorsion by pirates, grounding on an uninhabited island and months in a squalid refugee camp before his church-arranged immigration to the United States. "I didn't know my birthday … I had never eaten chocolate. And suddenly it was Christmas and there was more food than I had ever seen! At Thanksgiving and at Christmas … so much, so wonderful … all different kinds … all different tastes! I also had never received presents before and now there were gifts, too. Wonderful! Wonderful!"
Daughter Kathleen Nguyen, age 10: "My cousin from Vietnam is here now, too. He's 10, like me. I gave him a Christmas memory, I think. I saw that he likes to draw, so I surprised him with a 'Superman Canvas' to paint on. It made him overwhelmed. It made me happy inside, too. I think this might be how my father felt when he first came here."
Gary Thomas, former foreign correspondent and musician: "When I worked for the Voice of America in Thailand, India, Afghanistan and Pakistan, Christmas celebrations were all about scrounging — for a tree (which seemed odd to Indians, to want a dead tree in the house), or for pork (which you could get in shady deals in Kabul's backstreets). Yet enhanced with some Embassy alcohol, musical instruments from all over the world, and a certain nostalgia for home, those five years away were some of my sweetest Christmases."
Liz Jameson, editor at Florida Department of Elder Affairs: "Papa started buying matching Christmas pajamas for the family when I was about 3 — there were five of us then, which is a reasonable number. Little did he know the monster he'd created! For the next 25 years, he had to buy more and more jammies, as the three of us married and had kids. One year there were 14 of us — with jammies sized infant to XXL adult! My mother posted all the annual group pictures on the fridge until the entire freezer area was covered. What fun it was in the middle of July, as we visited with loved ones from Wyoming, Washington, Minnesota, Georgia and Florida to peruse the Christmas jammies and show the kids all the former husbands — several came and went! — and how everyone had grown over the years. It's a great tradition, but beware: It can get pricey!"
Judge Nina Ashenafi Richardson, 2nd Judicial Circuit: "Though I was raised in Ethiopia, one of my sweetest memories occurred every Christmastime at home when my father was at Brandeis University. He was a professor of Ethnomusicology, studying the music of different cultures with students from many different countries. Often, during the holidays here, it wasn't possible for his graduate students to go home, so he would invite them to our house. We would eat the foods of their countries, and they would play the instruments and sing the songs of places far away. "For a child of 10,11,12, as I was, it made a great impression — the beauty in our differences, how music can bring us all together, how food can unite us — how celebrating ours and others' ceremonies is a bridge and something that can make us less judgmental."
Elizabeth Ricci, partner at Rambana & Ricci, immigration attorneys: "Food is my favorite part of the holidays! I especially relish Christmas Eve dinner when my family gets together and we lay out the Feast of the Seven Fishes — a tradition my great grandmothers brought with them from Italy. A typical Christmas Eve dinner usually includes seafood spread, escaviche on toast, calamari in ink, raw oysters, chilled lobster and crab … and my favorite, angel hair pasta in white clam sauce. "Since my husband, Neil Rambana, is from Jamaica, we also include some Caribbean flavors. Our daughters, Paloma and Belen, whom we call the Rasta Pastas, make 'penguin' appetizers — black olives stuffed with a mozzarella pearl and we eat my mother-in-law's rum-soaked fruit cake and drink sorrel, a tangy, Caribbean holiday drink. When we return from Mass, the house smells of fish, spices and joy!"
Rabbi Jack Romberg, Temple Israel: "Though Yom Kippur doesn't fall in December, I remember the holy day in 1973 well. I was attending High Holy Days services at a very orthodox synagogue out of state. But that year, Yom Kippur also happened to coincide with the World Series between the Mets and the Oakland A's. Somehow, between prayers, word would be passed around of who was batting and what the score was. On the second day of Yom Kippur, I noticed one man with earbuds in as he prayed. I guessed he was a real fan. But shortly, the rabbi stood up and brought the service to a halt. 'I have terrible news,' he said. 'War has broken out and the Egyptians and Syrians have crossed the Suez Canal and invaded Israel.' "I will never forget the shock of hearing the word, 'war' and not a hoped-for World Series score from the lips of the rabbi." Young Jack Romberg went on to fundraise for the Red Star of David (like the American Red Cross) during the war.
John Thrasher, president, Florida State University: "Our kids were young, 16, 12 and 8, and we decided to go skiing over the Christmas holidays. We couldn't afford going out West, but Snowshoe, West Virginia, was just right. Well, the first day was beautiful — some man-made snow, but fine for skiing. The second day was Christmas Eve and instead of a white Christmas, it was rain — lots of it. My wife said we should make the best of it, and just try someplace else. So, with a lot of luck we got a room in Williamsburg, a place she'd always wanted to go. The next morning, we went to Christmas services at the famous Bruton Parish Church, a place attended by George Washington, Thomas Jefferson and Patrick Henry. We got to see the very pews where they sat, and for me, in government at the time, it was very special. For all of us, turning what might have been a miserable vacation into an adventure with meaningful surprises was one of the very best holidays we've ever had."
Nostalgia and memories can be rare gifts during the holidays. Enjoy each of them and share them with others. And be sure to make new ones. — Happy Holidays from Tallahassee Magazine