Scouting Marches On
Movement fuels passions and builds confidence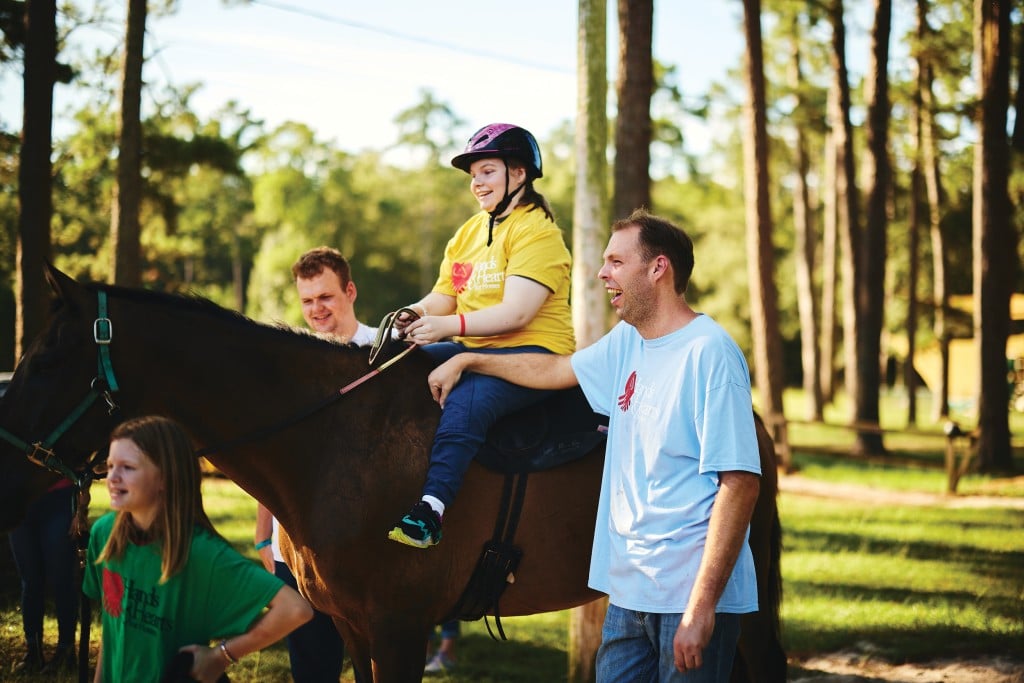 A single act of kindness in England has, over time, touched millions of boys and girls across the United States.
In 1907, William Boyce was lost on a foggy street in London. A child came to his aid, guided him to his destination and refused Boyce's offer of money, explaining that he was merely doing his duty as a Boy Scout.
Boyce tracked down the founder of the Boy Scouts, Robert Baden-Powell, and the two men worked to bring the Boy Scouts to America, a goal they accomplished in 1910.
Since then, generations of children have recited the Scout Oath, adhered to Scout Laws and acquired leadership skills.
"I was introduced to the Cub Scouts in second grade," said Terry Whitaker, the Scout executive and CEO for the Suwannee River Area Council (SRAC). "After college, I realized that I could work for the Boy Scouts."
Whitaker has been involved in what has been known since 2019 as Scouts BSA for 18 years, three of them in his current role. The SRAC covers 13 counties in South Georgia and North Florida. Whitaker's two sons are currently participating in Scouting, as are other council members' children.
John Wood and Tim Hunt are past presidents of the SRAC. Hunt is the immediate past scoutmaster of Troop 109, one of 54 units that make up SRAC. Three generations in the men's families have produced 24 Eagle Scouts.
"Most of us go through the Scouting program and continue on with our lives but come back at some point to be involved whether with our own children or in the council," Wood said.
The story of Susan and Mark Baldino and their son John Howard is emblematic of the impact that Scouting can have on young people. Mark became a Scout after his older brother joined Troop 71 in Ocean Township, New Jersey. The brothers camped at Forestburg Scout Reservation in New York. Mark's son, John Howard, joined Troop 109 in 2005 as the result of a suggestion made by his speech pathologist and her scoutmaster husband.
"John Howard had serious complications when he was born that resulted in a traumatic brain injury," Susan Baldino said.
"The hospital asked if we wanted a priest or minister to aid us because he faced imminent death," Mark Baldino recalled. "But when Susan was wheeled into the NICU to see John Howard, she touched him, and that caused his vital signs to pick up. He survived his Life Flight to Shands Hospital in Gainesville, and they connected him to extracorporeal support that added oxygen to his blood."
Five days later, John Howard was breathing on his own.
Due to the complications and trauma, John Howard was later diagnosed with autism spectrum disorder, ADHD and other disabilities.
John Howard fought to overcome those obstacles, so much so that Wood never noticed the devastating impact of his brain trauma.
"I remember him being such an enthusiastic, social and helpful kid," Wood said. "He was a great Scout and added so much positivity to the group."
John Howard eventually became an Eagle Scout, which is the highest rank one can achieve in Scouts BSA. Since then, he has gone on to work at an equine therapy facility in Thomasville, inspired by how Scouting helped him.
He is one of only two Scouts from Troop 109 to earn the "Triple Crown," a distinction held by Scouts who complete three High Adventure Camps. John Howard successfully took on the Northern Tier in Ontario, Philmont Scout Ranch in New Mexico and Florida National High Adventure Sea Base in Islamorada. The High Adventure Camps are exceptionally rugged and include multiple days of survival and orienteering trails in remote locations.
Little St. George Island, an uninhabited barrier island owned by the state and located off Franklin County's coast, provides a nearby place where SRAC Scouts can practice primitive camping.
"The first night we arrived on our very first island trek, we walked to the end of the dock, laid down, observed and identified the stars," Mark Baldino said, recalling a trip he made with John Howard. "The next day we took note of the critters on the island and bay, harvested oysters and grilled them that night. It was a true Swiss Family Robinson island fantasy."
Mark Baldino shared, too, a story from a High Adventure Camp.
"On one of those grueling switchback trails at Philmont, a much smaller Scout was struggling with his backpack, and without being prompted, John Howard took his backpack and the added weight, to ensure the Scout was able to make it to our next campsite."
Whitaker, Wood, Hunt and Mark Baldino agree that Scouting in SRAC's service area will continue to grow.
"Just like any organization," Wood said, "the Boy Scouts of America has gone through its challenges, and we've had to change over time, but the future is looking bright — especially since Terry (Whitaker) took on the director role."
During Whitaker's tenure, SRAC has successfully secured grants and contributions in support of a new program in partnership with Leon County Schools. It is designed to help BSA fulfill a commitment to ensuring that all children have an opportunity to join Scouting, regardless of their circumstances, neighborhood or ethnic background.
"We want to remove those barriers, and while the program is new and we're just getting it started, our target is to have 200 youth join from that specific grant-funded program," Whitaker said.
The annual Golden Eagle Dinner is the largest fundraising event held in support of Scouting in Leon and 12 surrounding counties. In 2022, the dinner paid tribute to U.S. Rep. Al Lawson and Beth and Lawton Langford for their contributions to Scouting. The event set a record by raising $280,000 that will benefit SRAC, Scout troops and efforts to make programs successful.
---
Camp Sonokyaholee
The first summer camp in the Tallahassee area was located on Lake Bradford and was established in 1920. As the Scouting movement grew, Herman C. Fleitman, who divided his time between Leon County and New York, donated 10 acres of land on Orchard Pond, as well as $10,000 toward new buildings. A camp was at the pond, located 12 miles north of Tallahassee, from 1928–1947 until the need for even more space prompted officials to move to Wallwood Boy Scout Reservation in the Apalachicola National Forest, which encompasses over 500 acres.
---
Explore Scouting
To learn more about the SRAC and Troop 109 or to get involved, visit SuwanneeRiver.net or bsatroop109.scoutlander.com.