Sustainable Tallahassee Gives Back In Green
Board Member Katherine Preston champions for the environment in our community.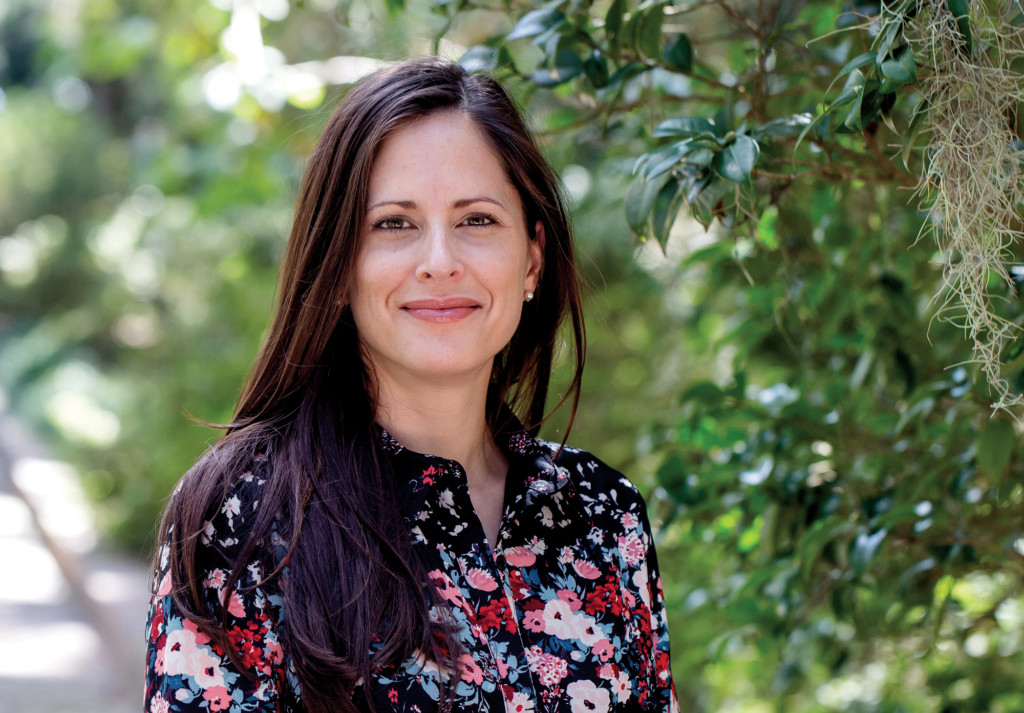 KAtherine Preston was a work-at-home professional with a young child when she moved to Tallahassee in 2015. Despite the connections of her husband's family and friends, she found herself feeling isolated by her home-office work environment.
So she employed a time-honored strategy: Give back to her community. And Sustainable Tallahassee seemed ready-made for her.
"I wanted to find a way to get connected into the community," she said. "And obviously given my work background and my personal interest in sustainability, I sought out this organization."
She began volunteering at Sustainable Tallahassee, whose mission is to "promote environmental stewardship and economic development through education and collaboration." In 2018, she became board president. Her term as president ended in December, but she remains on the board.
Preston's professional background and passion lies at the intersection of public policy and best practices for economic and environmental sustainability, especially in the transportation sector. After graduating from the University of Florida with a degree in international relations, she moved to Washington, D.C.
She spent most of her time there in the aviation industry, beginning as a congressional liaison for an airlines trade association, where she would find her niche.
At the time she worked for that organization, she said, "the Democrats had higher numbers in Congress, and there were some carbon cap-and-trade bills going on at the time. That was the hot issue of the day, and following that, the intricacies of that issue from the airline industry perspective were what got me into the environmental side."
She spent a decade navigating the D.C. labyrinth of lobbying and policy analysis for Boeing and the Airports Council International, earning an M.S. in environmental science and policy from Johns Hopkins University along the way.
But after the birth of daughter Ellory, Preston and husband Drew — now Vice President of Corporate Relations for Associated Industries of Florida — decided they wanted to raise their daughter in a smaller, more relaxed environment.
During the interview for this regular Tallahassee Magazine feature, which highlights people and the causes they champion, Preston expressed repeated reservations about being called a "champion," emphasizing that she is "just a volunteer like anyone else."
"Our volunteers really make the group work," she said, "and I really don't deserve any special credit."
An outgrowth of a KCCI Community Catalyst project, Sustainable Tallahassee has had to rely on creative programming to make an impact that belies its small budget and staff.
"One of our most recognized activities is our Rags2Bags group," Preston said. "These sewing circles meet regularly, and they get all donated materials. All the fabric, the sewing machines, everything is donated. They make reusable tote bags to give away free to anyone who wants one. It's a kind of circular economy."
The organization over the years has given away "thousands and thousands" of these bags, she said. "And that's something that people know us for and get excited about."
"It seems like a small thing, just handing out bags," Preston said. "But this educates individuals to not use plastic shopping bags. Over time, I think it helps create some awareness and change behaviors that can have a big impact."
Jim Davis, Sustainable Tallahassee's executive director, notes that Preston's professional background "brings additional credibility to our organization. Her expertise, knowledge and even personality" have made her an "exceptional" board president.
Preston pointed out that she'll remain on the Sustainable Tallahassee board for three more years.
Asked about her plans for the future, she said: "I'm committed to working hard to keep our programs moving forward. But there are so many great organizations that I'd love to work with."
She cited Second Harvest of Big Bend as an example, and she emphasized how food aligns with her environmental interests, including issues of food waste and methods of composting.
"It is a huge component of sustainability," she said.
About Sustainable Tallahassee
Sustainable Tallahassee says it works to promote environmental, economic and social sustainability in the Tallahassee regional area through education and collaboration.
It says it's especially focused on how sustainability impacts and is impacted by energy, transportation, water, waste and local food for today and the future. To learn more, visit sustainabletallahassee.org.