1. Surf Dog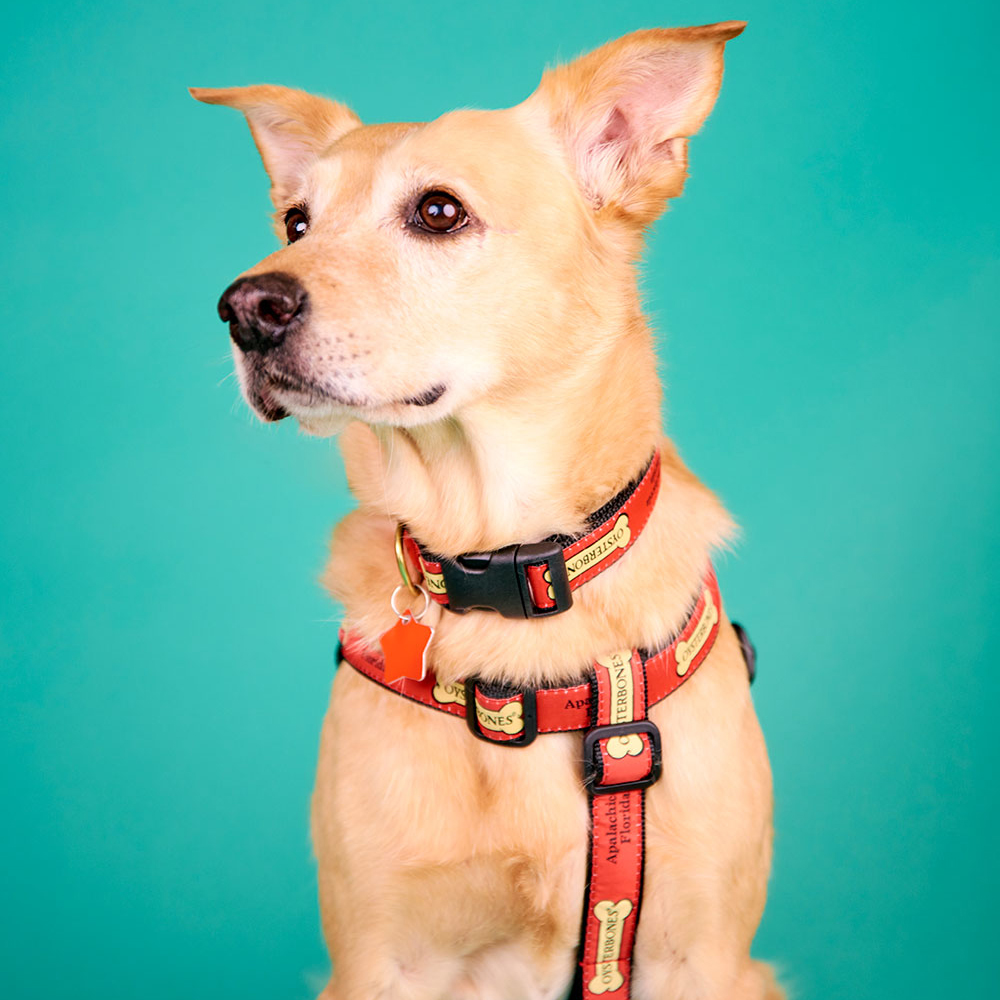 Pet Name: Surf Dog, aka Buddy Russell
Pet Age: 9 years
Description/Color: Brownish blonde
Species/Breed: Carolina dog
Neighborhood: Ochlockonee Bay
Favorite Play Spot: Near highways (unfortunately)
Best Word to Describe Him/Her: Traveler
Unusual Talents/Characteristics: Buddy lived a feral life for many years. He has a great fear of bad weather and would start trotting at the first sound of thunder. Somedays he would cover 30 miles or more from the coast to Tallahassee and part of the way back. It might take several days during storm season, but he would always end up back at the Ochlockonee Bay water tower. The tower has a sign on it saying it is his home.
Why Should Your Pet Win? Because he can give everyone hope for the underdog. After running the highways for many years and being afraid of everyone, one rainy day, he ran into the home of some true animal lovers. After a few days of rest and care, the dog started trusting people for the first time and is a member of a great family of pets and people.
Anything Else We Need to Know? I fed this dog or made arrangements for someone to feed him twice daily for years. For the last year or two that I fed him, I knew he would never be my dog. The family he went to has several rescue dogs, cats, a donkey and a pony; Buddy hit the jackpot.