Superstar Students
They're Young, Accomplished and Ready to Take On the World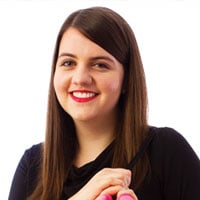 Photos by Scott Holstein
Every so often, you come across a young person with "it." Whether it's brains, talent, athletic ability, creativity, a giving spirit — or some combination of them all — you pay attention, because it's obvious this kid is going to make a mark when he (or she) grows up. We've asked high schools throughout the area to share the resumes of some of their superstars and selected one from each school to highlight in this story. Read on, and be reassured that, with young up-and-comers like these, the next generation is going to be all right.
Eric Nalpas Photography
Jon Luke Beck, 15
John Paul II Catholic High School
Sophomore | GPA 4.3/4.0 (weighted/unweighted)
When he's not hitting the books, you'll find Jon Luke hitting a polo ball. He was recently nominated to play on the U.S. 16-and-under polo team in Beijing, China. While he has a bit of time to decide, Jon Luke says he's aiming for Colorado School of Mines, Princeton or Georgia Tech in college. He'd like to continue playing polo, while pursuing a career in engineering. In addition to traveling and playing polo, he says the highlight of his high school career was diving around Fort Jefferson in the Dry Tortougas.
Favorite Quote: Homo doctus in se semper divitias habet (A learned person always has riches within himself.)
Best teacher advice: Don't procrastinate!
Best Parental Advice: Always be polite.
Study tip: Practice good time management. Use the little bits of time you have for studying as well as the big chunks of time.
Advice to Peers: Take advantage of your opportunities!
Secret Talent: I'm good with chopsticks.
Favorite Word: Chiaroscuro
Thrill of Victory: Winning a stacked tournament at Myopia Polo Club in Boston with an underrated team of my friends.
Agony of Defeat: Breaking my arm before my very first public season of polo.
Superstition: I never cut my hair right before a big event.
Carina Krehl, 16
Florida State University School
Sophomore | GPA: 4.1/3.6 (weighted/unweighted)
Carina is the student body vice president, an AP/Honors/Honor Roll student, an award-winning artist, musician, stage-performer, and an active member of many clubs, including Student Government Association, National Art Honors Society and the Space Simulation Program. She also works at Publix and hopes to attend the University of Florida.
Future Aspirations: I am going to travel the world and try new things.
Favorite Quote: "Even after all this time, the sun never says to the earth, 'You owe me.' Look what happens with a love like that; It lights up the whole sky." — Hafiz
Study Tip: Read aloud the things that are important to know. Also, I always draw my notes, making them look as aesthetically pleasing as possible. That makes them more easy to take and more fun to review.
Advice to Peers: Surround yourself with the people, things and places that you love and are passionate about. Always give your 100 percent best effort, even if you don't feel like doing it "right now." Never give anyone a reason to say anything bad about you. Be humble enough to admit when you are wrong, but be confident enough to announce when you are right. Always, without a doubt, be utterly and unconditionally happy. You won't regret it.
Secret Talent: I can make my right eye vibrate, but not my left.
Favorite Word: Tolerance. Humans are humans and every human deserves equal treatment.
Superstition: I always eat Skittles by separating them by color, ordering them by the colors of the rainbow, and then I eat them from least to greatest amount.
Gabriela "Gaby" Brown, 17
Maclay School
Senior | GPA: 4.05/3.5 (weighted/unweighted)
Gaby is a member of four honor societies — National, French, Spanish and Mu Alpha Theta (math). She was an Upper School Student Council representative for three years, a member of the Anchor Club and has studied three world languages. She plans to major in international business at Emory University.
Gaby dedicated her 16th birthday to "PINK IT UP," a fundraising event to honor and remember those who have battled breast cancer, especially her late cousin Janet Francis. The event raised approximately $5,000 for the Sharon Ewing Walker Breast Health Center. She also started Gaby's Closet, a nonprofit business to collect and donate clothes for Refuge House.
Future Aspirations: Travel the world, make a difference.
Favorite Quote: "Have the courage to follow your heart and intuition. They somehow already know what you truly want to become." — Steve Jobs
When I'm not hitting the books, you'll find me … perusing the pages of fashion magazines and getting the latest celebrity gossip. I'm a reality TV addict.
Best Teacher Advice: From English teacher Lee Norment — "Be yourself."
Best Parental Advice: Time wasted can never be regained. Be respectful. Be informed and become an independent thinker.
Study Tip: Get organized and stay on top of deadlines.
Advice to Peers: Don't procrastinate. Seniors, college application deadlines come faster than you think. Manage your time and commitments.
Secret Talent: The gift of gab (hence my nickname, Gaby).
Favorite Word: Touché
Superstition: Not a superstition; I pray.
Brenna Wonsey, 17
SAIL High School
Junior | GPA 4.56/4.0 (weighted/unweighted)
Brenna is captain of her school's Robotics Team and Junior Class President. She paints in her free time and has won three awards in LeMoyne's student art show in her freshman and sophomore years, including one for a scene from the original Sonic the Hedgehog game, rendered in embroidery. She was on the President's List for her first semester of classes at Tallahassee Community College and hopes to attend Florida State University or the University of North Florida.
Career Aspiration: To be a kindergarten teacher. I feel kindergarten is the grade that will set you up for the rest of your education, if not your life.
Favorite Quote: "Your dreams don't work unless you do." It is so inspiring to me and absolutely true.
Study Tip: Make flash cards! I make them for almost all of my classes, and it is so handy. You can do flashcards from anywhere: in the car, while waiting in line or while having a snack.
Advice to Peers: You are good enough as you are. You aren't the grades you get, or the clothes you wear or the people you're friends with. If you spend all of your time trying to live up to other people's expectations you are going to have a hard time achieving happiness.
Secret Talent: I can juggle.
Favorite Word: Ya'aburnee. It's Arabic, and it translates to, "You bury me." It is as affectionate as it sounds, but you could also see it as slightly morbid. This word expresses the hope that your loved one will outlive you.
Superstitions: Before every test I calm myself down by saying the alphabet forwards and backwards.
(Stanley) Lucas Denny, 18
Amos P. Godby High School
Senior | PA 4.01/3.551 (weighted/unweighted)
Lucas has an eclectic resume, heavy on science and technology, but also including forays into live theater. He's president of Godby's STEM club and holds several certificates in Microsoft and Adobe programs. Lucas plans to major in Astrophysics at Penn State University's Eberly College of Science and continue on to earn a Ph.D. in physics. When he's not focusing on school, he says he enjoys playing video games, working on his next research project or playing the violin.
Favorite Quote: "I think of space not as the final frontier but as the next frontier. Not as something to be conquered but to be explored." — Neil deGrasse Tyson
Personal Hero: Stephen Hawking. His disease makes it to where he can't control his muscles and thus can only rely on his mind. Hawking's story gives me inspiration and assurance that the mind is the most powerful tool we as humans possess.
Best Parental Advice: To respect other people's beliefs, no matter what your own beliefs may be.
Study Tip: Study in increments. Take a short break after an hour or so of studying and get back at it.
Advice to Peers: Start getting involved in your school or community service activities early on, because colleges look at what you did throughout ALL of high school, not just your last two years.
Secret Talent: Solving puzzle games.
Favorite Word: Singularity, which is used to describe the center of a black hole.
Thrill of Victory: Going to the State Science Fair competition.
Sarah Leaman, 18
Lincoln High School
Senior | GPA: 4.3 (weighted/unweighted)
Tallahassee's seven hills are alive with the sound of music for Sarah, who will be attending Florida State University's College of Music in the fall. Sarah played the roles of Cosette in "Les Miserables" at Leon High School, and Cinderella in "Into the Woods" at Lincoln High School. She has attended seven All State Choirs, including the Sight Reading choir and was a member of the ACDA (American Choral Director's Association) Honor Choir in 2012. Sarah is also president of Lincoln Chorus and guitar section leader at her school. In addition, she is a member of National Honor Society, was nominated for a music Best and Brightest award and won first place at the North Florida NATS competition (National Association for Teachers of Singing).
Future Aspirations: Studying music education and voice performance at FSU and moving on to be a chorus teacher who encourages students and inspires them to work hard and love music.
Favorite Quote: "After silence, that which comes nearest to expressing the inexpressible is music." — Aldous Huxley
When I'm not hitting the books, you'll find me … at rehearsal, whether it be for a musical, chorus, guitar, church choirs, community choirs, voice lessons or piano lessons.
Role Model: The wonderful Ms. Julie Andrews.
Best Parental Advice: Approach life with a sense of humor.
Secret Talent: Saying supercalifragilisticexpialidocious backwards. Also making everything into terrible puns.
Thrill of Victory: Performing the song "No One is Alone" in "Into the Woods" as Cinderella with my little sister Madeline singing with me as Little Red Riding Hood.
Sudhanshu S. Rath, 17
James S. Rickards High School
Senior | GPA: 4.08/3.53 (weighted/unweighted)
Sudhanshu founded his school's Programming Club and was named MVP of the National Honor Society. He was recently named a Biletnikoff Award Scholar and is currently undecided about where he will attend college. He has applied to the University of Florida, FSU/FAMU College of Engineering and MIT. When he's not hitting the books, you'll find Sudhanshu playing/making computer games.
Future Aspirations: To found a school of thought wherein both Mind and Hand are appreciated.
Favorite Quote: "If you're gonna procrastinate — do it smartly."
Best Teacher Advice: "It's a whole lot easier to keep up than catch up." — Ms. Fields
Best Parental Advice: Never force a kid to do anything. Let them do it by themselves.
Study Tip: Study the way you like it. If you're not a quiet student and need to show your jubilant side to get something, DO IT. Don't care about what others think. Are you going to sacrifice your education because others don't like the way you learn? Remember, 30, 50 years from now, they aren't going to answer your calls of repent.
Advice to Peers: Do what you want to do the way you like it. You don't need to be conventional or do things the traditional way. At the end of the day, people will care only if the job gets done.
Favorite word: Scrupulous. Just has the right sound to it.
Hanna Karimipour, 18
Lawton Chiles High School
Senior | GPA 4.63/3.98 (weighted/unweighted)
Hanna was one of 50 girls in the United States to participate in leadership training and one of 14 to receive a grant to implement a community project — the Girls Leadership Network Summit, held in January. The event attracted 200 local high school girls and community women and promoted leadership, mentoring and activism. She has served on the Florida Youth Commission for the past two years. During her term, Hanna served as the chair and led the creation of a Political Activist Toolkit for Teens. In her freshman year, she helped found the Florida Coalition Against Domestic Violence Youth Advisory Board and has been actively involved throughout high school. She is the only youth member appointed to the Leon County Commission on the Status of Women and Girls. Hanna also co-founded the Chiles Do Something Club, focusing on education and service related to poverty and human rights. She's still waiting to hear from all the schools she applied to before deciding where to attend college.
Favorite Quote: When I had the opportunity to interview Nobel Peace Prize Winner Shirin Ebadi, she said, "If you cannot fight injustice, at least talk about it." While a simple statement, it made me realize the importance of using my voice.
Advice to Peers: Be open-minded. Don't let opportunities pass you by.
Favorite Word: Activism
Thrill of Victory: Hearing the feedback and projects started by girls who were inspired by my project, the Girls Leadership Network Summit.
Agony of Defeat: While I've had them, I don't dwell on disappointments. Over time I've realized that a new opportunity always comes along.
Denver Joe (DJ) Stutler, 18
North Florida Christian School
Senior | GPA 4.25
With talents in the classroom and on the football field, DJ will be attending Auburn University, with hopes of studying business or pre-medicine. He was the No. 1 student in his class, student body president, homecoming king and a four-year football letterman, which included being a member of NFC's 2011—2012 FHSAA State championship team.
His peers named him Most Intelligent and Best All Around as a Senior Superlative, and he was a member of Youth Leadership Tallahassee and National Honor Society.
Favorite Quote: "Leave it all on the field."
When I'm not hitting the books, you'll find me … in the gym.
Role Model: Tim Tebow. I respect his hard work and integrity.
Best Teacher Advice: Ask a lot of questions.
Best Parental Advice: The value of hard work.
Study Tip: Write things down to remember them.
Secret Talent: I took nine years of piano lessons.
Thrill of Victory: Highest in class academically and homecoming king.
Agony of Defeat: Having knee surgery from a dislocated kneecap and having to sit out from football.
Emalee Schierman, 18
Leon High School
Senior | GPA 4.34/3.88 (weighted/unweighted)
Emalee became co-president of Leon's Gay-Straight Alliance the end of her sophomore year and has led the growing group ever since. She is also active in PFLAG (Parents, Families & Friends of Lesbians and Gays) and was a member of the Cross Country team in her 10th and 11th grade years. For her senior year externship, she works with Pastor Nancy Dahlberg at the United Church of Tallahassee and is a Sunday school teacher there, as well as volunteering for Big Bend Cares and ECHO. She'll be attending the University of Central Florida.
Future aspirations: To be a pastor with the United Church of Christ and continue working for the LGBT community. Specifically I want to reach out to LGBT teenagers and those who feel alienated by the Christian church.
Life Philosophy: "If you are going to do something, do it right."
Role Model: My mother has pushed through so much in her life and has taught me to be strong. She was born with bilateral dislocated hips and has had a total of 14 hip surgeries, including four full replacements. She is a strong lesbian woman who is never afraid to say who she is. When I was a kid I knew I wanted to fight for LGBT rights, because this woman deserves the world.
Superstitions: I have to use pen whenever possible. I hate the way pencil lines look wimpy and afraid. Usually people are shocked that I do calculus tests in pen. But the lines are confident and ready, even if I get the question wrong.
The excitement these future astrophysicists and broadway stars have for their future is quite apparent! Have a look at our superstar student photo shoot outtakes here.