SummerBrooke
An Idyllic Setting for Family Living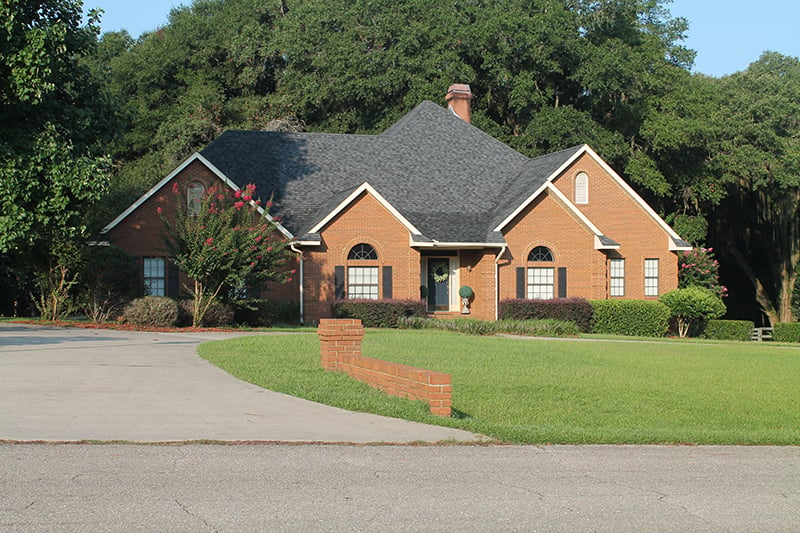 Tucked away past Interstate 10, a bit north of Ox Bottom, SummerBrooke offers the perfect neighborhood environment for a wide variety of households, from young families to retirees. It was founded in the 1990s and has had 10 building phases up through 2005. Now, with about 800 home sites, the neighborhood is almost completely developed — only a few vacant lots remain.
"This is my backyard," said Gary Bartlett of Gary Bartlett Real Estate, who has been selling homes in SummerBrooke for more than 12 years and also is a SummerBrooke resident. When asked what makes it a special, pleasant place to live, he replied, "Its privacy, its safety, its architectural appeal … . It's family-oriented. It's a great neighborhood, and it's got a great neighborhood feel."
He added that the neighborhood's school zoning also plays a big part in attracting families. Nearby schools include Hawks Rise Elementary, Deerlake Middle School and Chiles High School; all three are highly ranked schools. "The neighborhood's calling card has always been its schools," said Bartlett. "The school zones are certainly a driving force."
SummerBrooke homes have a minimum of around 2,700 square feet, said Bartlett. Most have four bedrooms and three bathrooms, and many enjoy either waterfront or golf course frontage, imparting an upscale feel. Brick exteriors are extremely common. Another popular characteristic is the suburban lot size; many of the homes sit on lots of around three quarters to a full acre. Bartlett said most homes list between the low $300,000s and $400,000s.
With almost all of the land developed, Bartlett points out that construction is not a concern for people moving into SummerBrooke — just another relaxing perk to the neighborhood. "It's developed, so there's no question about what will happen three or five years down the road," he pointed out. Chances are whatever street a family moves onto will look the same — no surprise construction ventures await in the future.
While SummerBrooke is very family-friendly, making it popular among young families with children, Bartlett maintained that households are widely varied. "There are young families to retired couples and empty nesters," he said.
"It's just very easy to live here," he concluded. "It's comfortable, it's safe, you know your neighbors … . It's fun to live here."