Strumming Up Smiles
Jake Shimabukuro at Opening Nights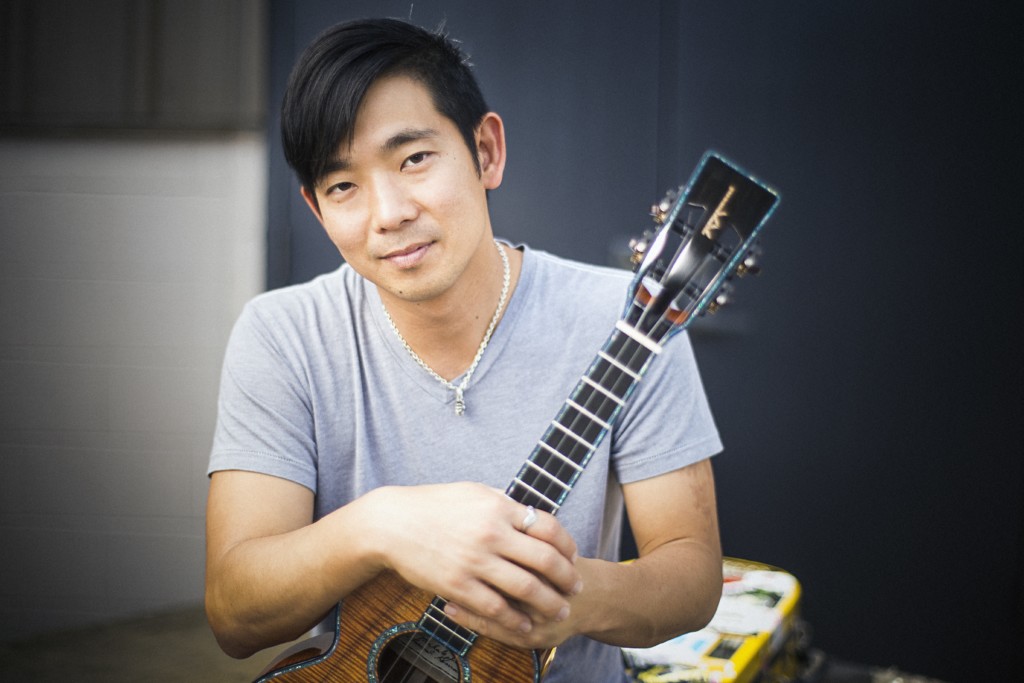 It's impossible not to smile when you hear the strings of a ukulele. Jake Shimabukuro knows he chose the right instrument, because that's the exact reaction he seeks from his audience.
"I choose to play a variety of genres from classical to rock, ballads to bluegrass or jazz and contemporary, because I want everyone to have a good time at my show and walk away still smiling," said Shimabukuro, a touring and talented ukulele player and musician.
Shimabukuro was born listening to the tunes of a ukulele as his mother played one herself. As soon as he could hold one, the age of 4, his mother taught him how to strum the strings. Since then, the music hasn't left his hands, head or heart.
A native of Hawaii, Shimabukuro was influenced and inspired by fellow Hawaiian uke players Eddie Kamae, Ohta-San and Peter Moon, but he would develop his own style. From The Beatles to Queen to Schubert, Shimabukuro became varied in the music he arranged, and this soon led to composing his own music.
His love of island sound has resulted in 140 yearly tour dates, collaborations with artists such as Jimmy Buffett, Jack Johnson and Cyndi Lauper, a performance for Queen Elizabeth II, sold-out venues and festivals and a highly praised album of originals titled "Nashville Sessions."
Shimabukuro travelled to Nashville to write and record his latest album and said that being among the Music City's esteemed songwriters gave him the confidence to explore with his songs. His other inspirations include his home in Hawaii and his two children. During performances, Shimabukuro plays half covers and half original music, and he promotes family friendly shows because one of his strongest beliefs is encouraging children to find and pursue their passion.
Shimabukuro's performances are captivating – delicate and ambient one moment, hard-hitting and up-tempo the next. He is often accompanied by a bass and guitar player, but the uke is what enthralls.
"I like the music to navigate my audience through different emotions," Shimabukuro said. "It's like seeing a good movie that takes you through different scenes and emotions but has a nice resolution. When an audience listens, I want to take them away for a little while. That's what music does for me on stage, and I want them to experience the same."
Want to catch Jake Shimabukuro on tour?
Jake Shimabukuro performs at Ruby Diamond Concert Hall on February 7, 2018, at 7:30 p.m. Tickets are available at https://openingnights.fsu.edu/events/jake-shimabukuro/. For information on other performances, visit openingnights.fsu.edu/events.