Stress Free Shopping
Local businesses adapt to protect safety of shoppers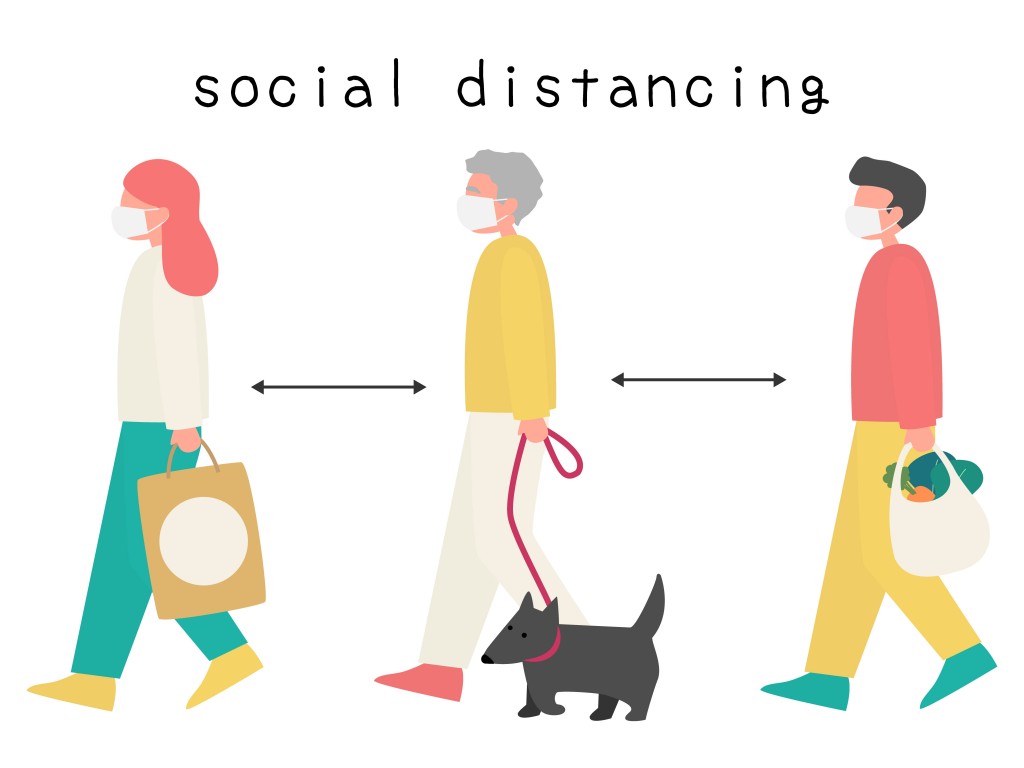 Tallahassee businesses have a reputation of being personable and customer-oriented. With so many locally owned and loved stores, customers have come to expect a unique and welcoming experience that they don't often find in bigger box stores.
As Tallahassee businesses owners watched the news of COVID-19 unfold, they knew they would have to adapt. They knew they would have to close their doors and ultimately still find ways to greet loyal customers with open arms while attracting new ones. While stores are beginning to reopen, they are still changing in order to best suit their customer's comfort levels.
"We hope our customers will continue to shop with us for many years, and we hope they will shop at other independent local shops and restaurants as well," said Dorothy Vodicka, owner of The Gem Collection. "Big box stores are fine for generic items, but the local independents will have fine quality, diverse designs and overall better service, because we need you." 
While local retailers retain their authentic nature, they've had to adopt some of the tendencies of larger companies. For many, this resulted in a shift to offering or expanding their online shopping options. 
 J. Lynn's Boutique Consignment and Rebel's Midtown Boutique are two stores that had already begun working on websites and online shops but were pushed to officially launch early within the past few weeks. Turner's Fine Furniture has incorporated a live chat feature on their website which allows customers to quickly ask questions and get answers on products.
Local shops that used to gain most of their profit in store are now experiencing a shift to increased online interest. With weeks of closing their doors, companies suddenly had the time to list all of the items in their brick and mortar stores and transfer them onto their sites for purchase. 
"We are an eyes-on shopping destination," said Juli Downs, manager and buyer for Narcissus. "With so many different brands in our boutique, customers like to look around, compare and see what is offered. It is also a relaxing experience to browse at one's leisure, but our 'eyes-on' feel-good shopping had to be transferred to our website."
Tallahassee Nurseries debuted an online shopping guide and an online plant wish list that allows customers to view popular items and fill out a form with their plant requests. The plant experts then retrieve the order, make sure everything requested is available and then call the customer to confirm their order and process payment.  
Another technology-based change is increasing social media outreach. With customers at home and in front of their phones and computers, social media has proven to be an effective way to get creative with the promotion of new products and advertising special deals.  
Rebel's Midtown Boutique has been posting livestreams on Facebook and Instagram as a way to virtually bring customers into the store and show them products. Hearth & Soul has been particularly active on social media channels. They hosted a live music cocktail hour via Zoom, hosted Wednesday fitness classes via Zoom and created a Staying Happy at Home campaign partnership with Tri Eagle Sales and Budweiser, which featured videos of Tallahassee residents supporting Tallahassee Memorial Hospital and front-line workers.  
"One of the most exciting changes is that we are seeing an exceptional number of first-timers planting a garden," said Shannon Ruark, media specialist at Esposito Garden Center. "The community seems to be turning towards landscaping and outdoor pursuits as a form of entertainment. We have been taking this opportunity to engage with an exceptionally captive audience, sharing our knowledge to help ensure gardening success for all of our customers, both new and existing."
To do so, Esposito Garden Center has increased their digital marketing via email newsletters, Facebook live sessions and actively answering all questions on their social media accounts. 
Another area of increased traffic has been in pickups and deliveries, with some stores even waiving delivery fees or providing discounts for curbside pickups. While online options, deliveries and pickups are options that will remain, stores have begun opening back up — but each has customer and staff safety at the forefront of their priorities.
Stores such as Tallahassee Nurseries have moved up their closing time to do an additional hour of store cleaning each day. Other notable measures that businesses are enlisting include wearing masks and gloves during deliveries, requesting masks are worn or providing them, the addition of Plexiglas barriers at registers, marking 6-feet distances at registers, extra space designated between parking spaces, wiping down products and card payment only. 
Southern Compass Outfitters and Turner's Fine Furniture are even offering shopping experiences by appointment for those that wish for a private shopping experience. Purchasing gift cards is also a great way to immediately support local businesses. 
No matter the way you choose to shop, local businesses need support from shoppers now more than ever. The businesses you invest in during this time are going to great lengths to invest in the safety of their customers while still providing genuine and familiar experiences. 
"We are finding customers still have needs," said Vodicka. "Birthdays, anniversaries, Mother's Day, graduation and all of life's celebrations have not been canceled, and people want to give tokens that will show love and last generations, so we are lucky in some ways that love and special moments are forever even through COVID-19."