Springtime Tallahassee's 2021 Festival Set for May 15
Annual event will be held at the fairgrounds this year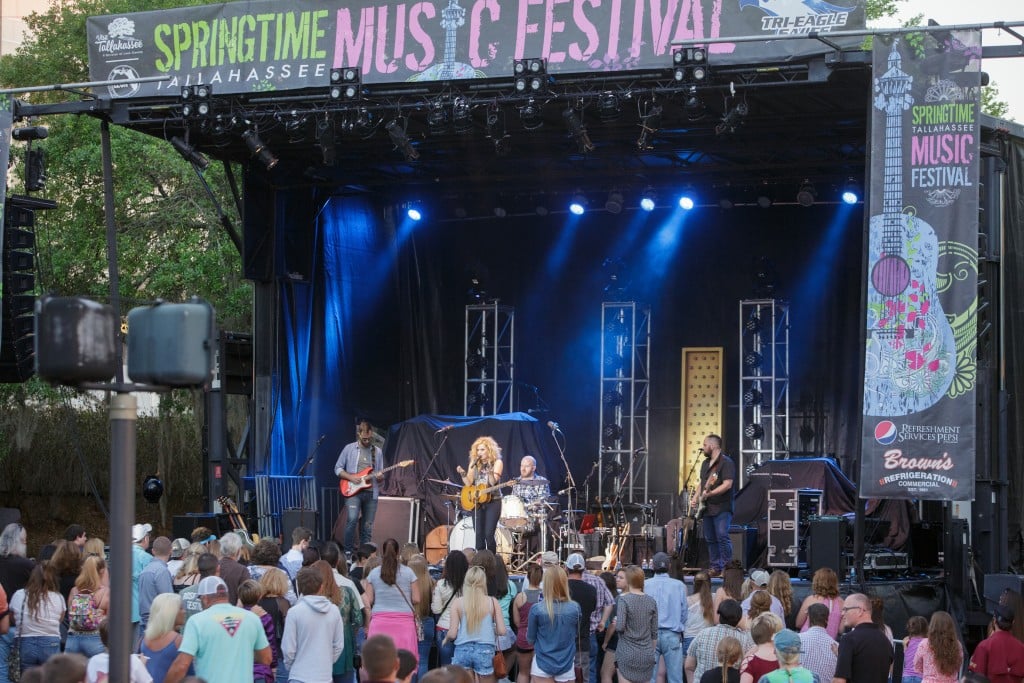 Springtime Tallahassee will hold its 53rd annual festival at the North Florida Fairgrounds on Saturday, May 15. The traditional parade is not scheduled for this year due to the COVID-19 pandemic.
"For the past year, our lives have been turned upside due to COVID, and while we search for a new normal, we want to ensure that our festival is conducted in a safe manner — and the North Florida Fairgrounds offers us a large amount of open-air space to hold our event," said Joel Jarrett, president of Springtime Tallahassee.
The Jubilee in the Park is scheduled to begin at 9 a.m. and run to 5 p.m. and feature a children's park, arts and crafts, food and boutique vendors. There are also two entertainment stages and a beer garden.
MusicFest, traditionally held on Friday night on Kleman Plaza and Duval Street, will be shifted to Saturday night with gates opening at 6 p.m. and the opening act starting at 6:30 p.m. It will also be held at the fairgrounds. This event is free but will be a ticketed event. Attendees will need to register for tickets online at Springtime Tallahassee's website.
For a complete listing of festival events and updates sign up for our newsletter by visiting SpringtimeTallahassee.com. For more information, contact the Springtime Tallahassee office (850) 224-5012.
Springtime Tallahassee is a nonprofit organization dedicated to preserving and promoting all of Tallahassee's assets as the capital of Florida through nonpartisan events and service activities.
Springtime Tallahassee MusicFest VIP Giveaway
You can win two VIP tickets to this year's Springtime Tallahassee Music Fest at the North Florida Fairgrounds on May 15!
Enjoy the evening via access to the exclusive outdoor lounge offering the best view of the concert, complimentary food, beer and wine, and access to a private air-conditioned VIP restroom trailer. A winner will be selected Monday, May 10. To enter, click here.