Spring the Clutter from Your Closet
Tips on organizing your wardrobe and tossing what you don't need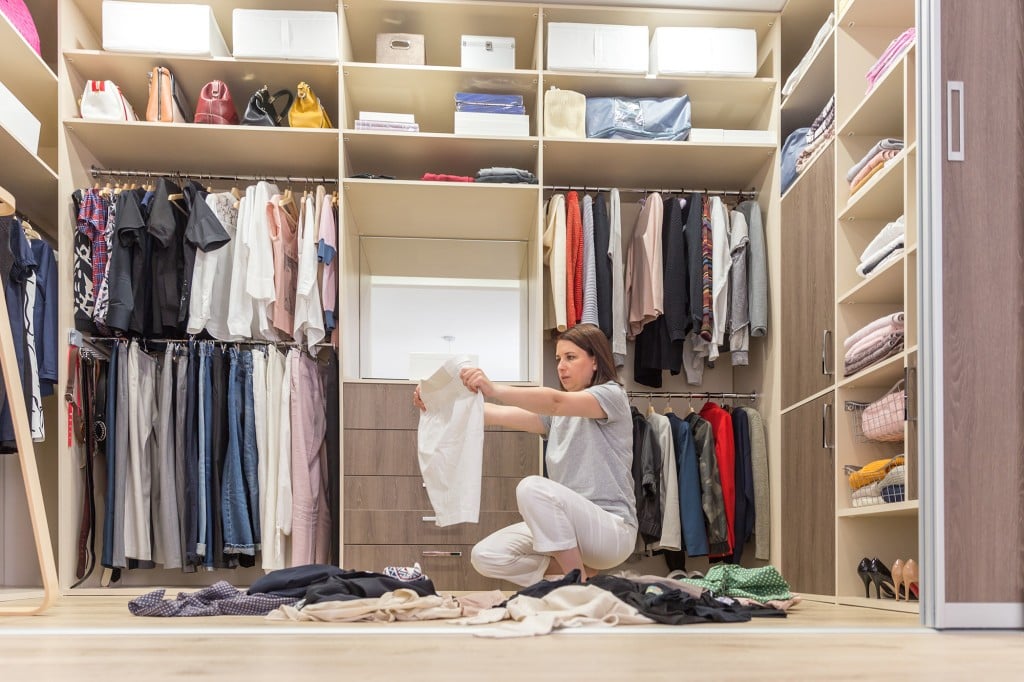 Once we have shed our layers from the cold of winter, we might find time to shed some of those same layers from our closets.
To delay is to pull the wool over our eyes. Speaking of which, why do we still have that mustard-yellow sweater?
So let's get started.
What goes and what stays?
Any professional organizer — yes, they're out there — will tell you that you likely have things that you need to get rid of. "Let it go," they will say.
Kathleen "KB" Bieke, owner of Organized by KB, suggests stylizing a so-called capsule wardrobe.
"A capsule wardrobe consists of versatile key pieces that can be worn interchangeably and will help simplify your life and free up closet space," Bieke said.
"Steve Jobs wore the same signature black turtleneck and blue jeans to avoid decision fatigue. Capsule wardrobes are a similar concept, though not as stringent as a daily uniform."
Stephani Lipford, owner of A Peaceful Home, said common closet issues include storing too many items in the space, not purging at least once or twice a year, not setting up the right systems, and having challenging storage dilemmas.
She said her business helps clients to streamline their belongings and to set up spaces, systems and processes specific to their homes, lifestyles and personalities.
Bieke agrees that closet organization should cater to each client's needs, saying clients should hang clothes in a way that makes the most sense to them.
As a result, an organized closet includes the most frequently worn items at front and center and at eye level. 
Getting the Hang of it
Some guidelines say to remove:
Items that don't fit.

Clothing distasteful in color, pattern or fabric.

Clothing you wish you hadn't bought.

Clothing with stains or rips.

Clothing that you don't need, such as multiple business suits if you're retired.

Anything you have too much of, such as 12 pairs of khaki pants.

Once you've established and built an "out" pile, you might consider donating or recycling the items.
Now, for the fun part — the items you want to keep:
Anything you love.

Pieces you wear often.

Items that coincide with your lifestyle.

Clothing that fits you well.