SPOTLIGHT » Time for Tennis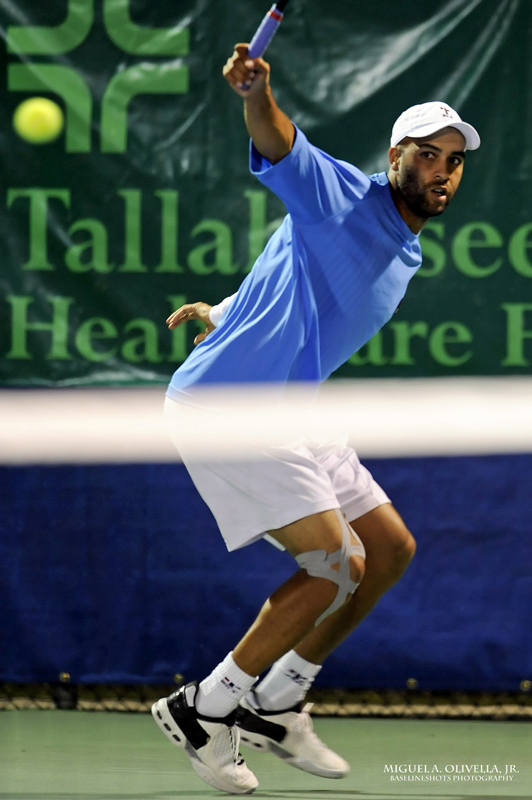 Once again, the USTA Tallahassee Challenger serves up professional tennis.
SPOTLIGHT » Time for TennisBy Renee Jacques
Watch the likes of tennis greats Joe Wilfred Tsonga, Marty Fish and John Isner battle it out on the court. The 13th annual USTA Tallahassee Tennis Challenger once again treats the community to exciting world-class tennis matches — for a bargain price, too. Tickets to individual events throughout the week are $5 to $20, and a weeklong pass is only $50. Children under the age of 10 can attend for free.
"You can't even buy a ticket to one of the big tournaments for $50 for a day," says Tournament Director Karen Vogter. "We've really had some of the most amazing tennis players here at our tournament, and it's just so inexpensive for people to come and see it."
Taking place at Forestmeadows' Tennis Complex from March 31 to April 7, proceeds from the event benefit a variety of charities including the Sharon Ewing Breast Cancer Wing at Tallahassee Memorial Hospital, and the Maria Yeadhall Challenger Tennis Fund, named in honor of the tournament's retired chairwoman, which works with the Tallahassee Friends of Our Parks Foundation to improve the city's tennis facilities.
Vogter's personal investment in the event lies in the Tallahassee Memorial Healthcare's Vogter Neuro-Intensive Care Unit — named for Vogter's neurosurgeon husband after his untimely death.
"The tournament raises money for the neuro-ICU which takes care of people of every age who come in with all sorts of neurological traumas and problems, like strokes, car accidents and brain tumors," says Vogter. Throughout its history, the tournament has donated more than $450,000 to the charities.
For more information on the 13th annual USTA Tallahassee Tennis Challenger, please visit tallahasseechallenger.com.