Southern Shakespeare Company Brings The Star Power
Harnessing the magic of 'Macbeth' this spring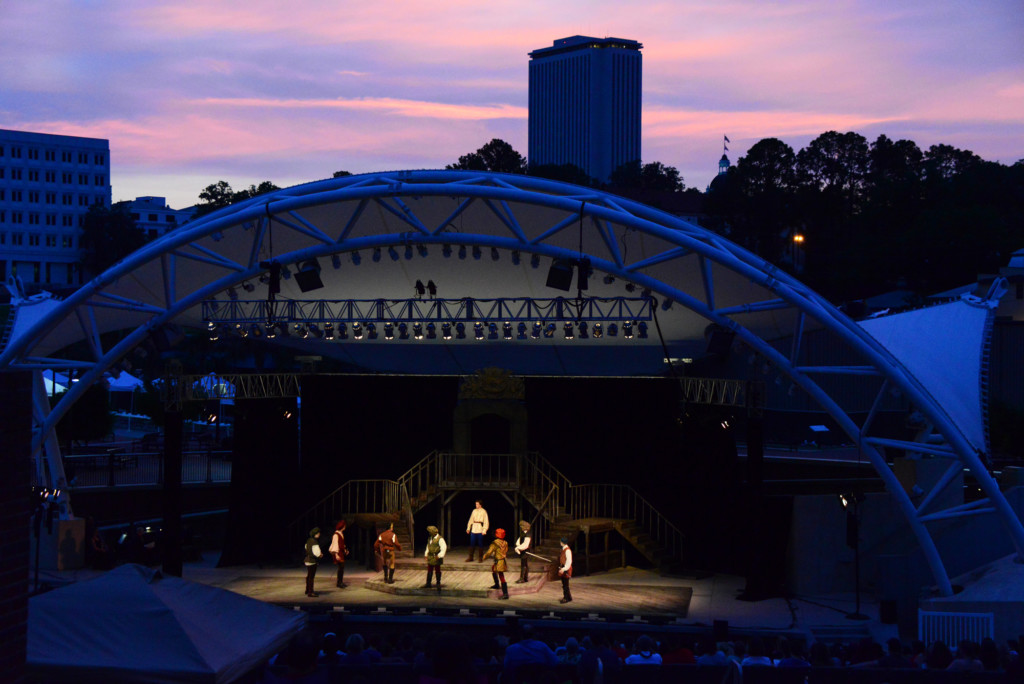 Macbeth, one of Shakespeare's best-known and most evocative tragedies, featured the line, "Something wicked this way comes."
But there's nothing troublesome about the coming production at the 2019 Free Shakespeare in the Park Festival.
That's certainly the case for actor Laura W. Johnson, executive director of the Southern Shakespeare Company. She'll play the role of Lady Macbeth opposite longtime Hollywood actor Marc Singer, who'll play the lead role, when the four-day event returns May 9–12 to Cascades Park.
"It's just a dream come true," Johnson said.
Shakespeare's chilling tale of an ill-fated king and queen's descent into political madness serves as the highlight of an event that organizers say could attract 10,000 visitors from throughout the Southeast.
A Renaissance festival will offer armored combat, live madrigals, medieval fare and more. The event, in its fifth year, also will include pre-show performances from the Southern Shakespeare Company's junior acting troupe, The Bardlings.
Veteran stage director James Alexander Bond, who boasts more than 200 productions, joins Singer in providing a dash of star power to this year's festival.
Singer is best known for his roles in the "Beastmaster" and "V." You might also recognize him from recurring roles on "Dallas" and "The Young and the Restless" or for guest appearances on "Criminal Minds" and "Highlander," among other TV shows.
Johnson said she's especially eager about for this year's production because her executive director position, which she has held since 2014, has kept her more behind the scenes. Now she gets to play Elizabethan femme fatale Lady Macbeth.
"It's an interesting dichotomy," said Johnson, who has performed at local venues including Theatre Tallahassee. "I'm so passionate about what I do as executive director, but I don't often have the luxury of being able to perform."
She couldn't help herself when auditions rolled around. From various interpretations of Lady Macbeth throughout her life, Johnson said she has developed "very strong ideas" for what she could bring to the part.
"It's always difficult when you take on an iconic role like that," she said. "You really have to make it your own. There's no way you can look at Judi Dench's performance and try to emulate that or any other myriad of women who've taken on this role."
What makes Macbeth so timeless? Johnson shared some insight.
"It's so easy to see yourself in all these characters," she said. "At its most basic level, it's about the humanity of all his characters, and I think that's what touches all of us."
Her involvement in Southern Shakespeare's theater education programs and outreach makes her acting work especially meaningful, she said.
"I think as an actor, you can feel driven by your love of performing, then you begin to see what it means not just to you and your own self-fulfillment but how it affects others," she said.
The Southern Shakespeare Company's mission includes making Shakespeare accessible for everyone, and this year's festival will feature a performance interpreted in American Sign Language.
"It's been an exciting journey with the company," Johnson said. "It all culminates in that festival."