Southern Pines Goods Opens Candle Bar
Learn to create your own customized, personalized and hand-poured candle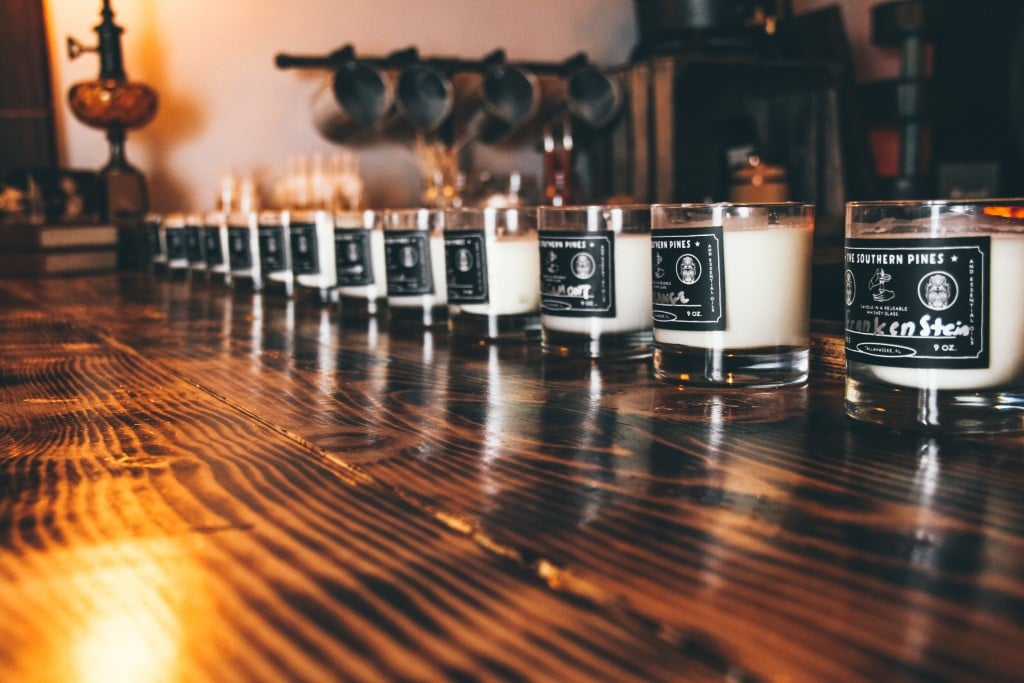 Scent and memory are intertwined. Much of the allure of candles are the moments that the scent calls to mind. Southern Pines Goods candle bar invites guests to create candles that will forever be bound with a memory.
The candle bar, which officially opens Jan. 27, gives guests the experience of creating a candle from start to finish. With candlemaking storefronts throughout the country, Southern Pines Goods owner David Lareau saw an opportunity to bring one to his store.
"Retail is becoming more hands on than ever and if your business is not hands on, it won't be as successful as it should," said Lareau. "I wanted to be able provide people with an immersive experience and a tangible product they made in my store."
At the candle bar, guests will be guided through the candlemaking process, beginning with selecting scents. There are 40 different essential oil options, some of the most popular being bergamot, leather, tobacco and vanilla. The scents lean more towards warm woodsy, fresh, and modern masculine, rather than saccharin or fruit-forward. Your guide will help you select scents that pair well together.
With your scents selected, you pour the wax, stir and wait for the finished product. The candle's vessel is multipurpose. Once the candle has burned completely, you can freeze the wax, chip it out and keep it as a reusable whiskey glass.
The candlemaking process takes about 25 minutes, with another 45 minutes needed for curing. With a prime location in Bannerman Crossing, Lareau envisions this as an ideal date night — enjoy a complimentary cocktail and make a candle, go to dinner at one of the many restaurant options, and then come back to pick up your creation.
"There don't seem to be many activities where you can create something together that has meaning and is unique to each individual," said Lareau. "You're invited to come in and escape the outside world for a while — to relax, unwind and interact with one another."
The space is aesthetically pleasing with dim lighting, polished hardwood and furnishings that recall the general stores of a bygone era, when life moved at a slower pace.
Whether for a date night, a get-together with friends or solo, these candles make for the ideal gift because they are customized, personalized and hand-poured.
Currently, you must reserve a spot online with no more than four guests at a time to abide by COVID-19 safety standards. Prices are one for $35, two for $60, three for $85 and four for $110. Appointments can be scheduled Wednesday–Saturday from 3 p.m. until 7:30 p.m. They will have spots available on Valentine's Day.
To learn more, visit SouthernPinesGoods.com