South Walton Chef Jim Shirley Prepares Inaugural Dinner
The Republican Party of Florida hosted dinner at Mission San Luis ahead of the Inauguration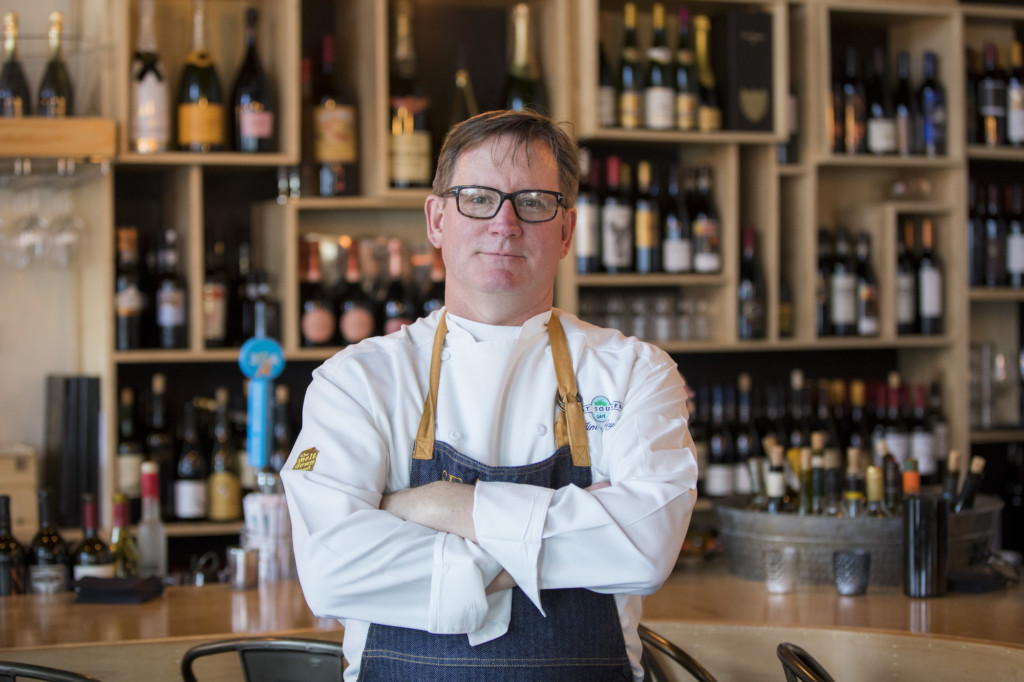 Chef Jim Shirley of South Walton County, Florida was contacted by the Florida Restaurant and Lodging Association to prepare a high end meal for the then Governor Elect of Florida Ron DeSantis' Inaugural Candlelight Dinner the night before his inauguration.
On January 7, 2019, Jim and a crew of 30 including his top chefs and Director of Operations, Dan Tinghitella, traveled to Mission San Luis in Tallahassee to prepare for the evening's event— hosted by the Republican Party of Florida.
"I was humbled and honored to have been asked to cook for such an esteemed group of people in such a lovely venue," Shirley explained.
Shirley worked with local farms that are part of the Fresh from Florida initiative to source over 85% of the menu. Upon arrival at Mission San Luis, the crew began preparing for the evening's courses, which included six passed hors d'oeuvres and a four-course dinner.
His style of cooking is one that he calls Modern Southern Cuisine. Shirley, the son of a Navy pilot, learned to enjoy a variety of foods from many cultures after living all over the world. But he always goes back to his roots – his grandmothers' traditional Southern cooking. His expertise is combining different flavors in ways unlike anyone else.
Arranged outdoors in the Portal Paseo, the opening reception occurred under a tent where the appetizers were passed to guests as they arrived and socialized. The dinner, held in the elegant Mission Room banquet hall, started with a salad of fresh greens from Coastal Blue Farms, accompanied by satsuma, radishes, turnips, spiced pecans, Meyer lemons, and crispy plantains.
The second course offered Jim's famous smoked gouda grits, a sauté of apple wood smoked bacon, portabella mushrooms, shallots, garlic and cream, topped with Florida shrimp and sweet potato hay.
The entrée featured prime short ribs of beef braised in natural jus and shiraz, graced with tobacco onions, fingerling potatoes crisped in duck fat, caramelized and crisped shallots and roasted heirloom carrots and leeks.
Finally, the decadent dessert was a perfect blend of white chocolate with the Governor's Inauguration Seal, "Sin in a Tin" chocolate pâté, Cloud Nine confections (both Pensacola favorites), hazelnut cream and candied Florida orange peel.
Shirley boasted about his crew saying, "I am truly proud of my team for their hard work throughout the day and night. The evening went off without a hitch."
Shirley's team, along with the mission staff and Andrew's Catering from Tallahassee served almost 200 guests that evening, as the Republican Party of Florida welcomed now Governor Ron DeSantis to his newly elected position.
As an active community leader, Shirley dedicates his time to many charities. Besides being a past board member of the Autism Society of the Panhandle, he has served on the board of directors of Children's Home Society of Florida Western Division since 1999.
Following Hurricane Michael in October of 2018, Shirley had the opportunity to speak about his relief efforts at an event. He, along with many of his staff, set up an entire mobile kitchen in Port St. Joe, Florida, following the hurricane and fed thousands of people in the area.
They partnered with the Florida Restaurant and Lodging Association as well as local restaurateur Mark Haddock of Krazyfish Grille in Port St. Joe to bring people in need fresh, safe, hot food following the storm.
"It was a wonderful feeling to be able to speak about our relief efforts. Our community really pulled together to make it all happen after such a devastating hurricane."