Tallahassee Magazine's Social Media Day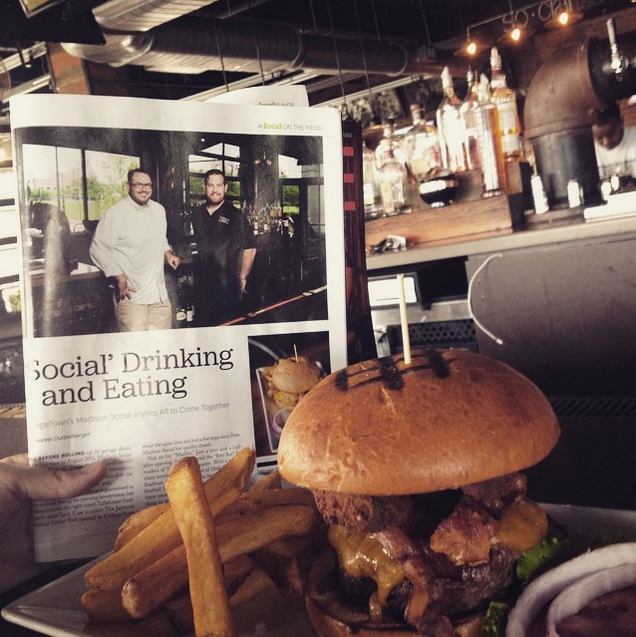 Madison Social MadSo Burger
Chelsea Moore
In 2010, Mashable launched Social Media Day as a way to celebrate and recognize social media's impact on global communication. On Tuesday, June 30, Social Media Day, the Digital Services Team at Tallahassee Magazine set out to show our city love, via social networks, of course. We stopped by some of our favorite spots and took some shots to share with our loyal band of followers.
While this day was a little more play than work, it helped us appreciate the important relationship that community and social media share.
Whether you are a high-tech wizard, a self-proclaimed social media guru or you are just sticking your toe into the metaphorical pond of the social world, social media affects your community.
Businesses utilize social media to promote sales, events and promotions — to lure you in and to keep you coming back. From the mom and pop shops to the international powerhouses, social media is a vital part of business. We also use it to promote ourselves, to share our stories, to document our memories and moments and to connect with one another.
Social media is vast, but it is also communal. It's an important part of our community and one more vehicle for demonstrating appreciation and love for where we live.
We encourage you to make a fool of yourself snapping photos at public parks, to voice your opinions via Facebook or to change your profile picture as often as you change your clothes. But, while doing so, remember there is a big world out there waiting to be explored and enjoyed. Post your photo, then live a little or a lot!