Smells of the Season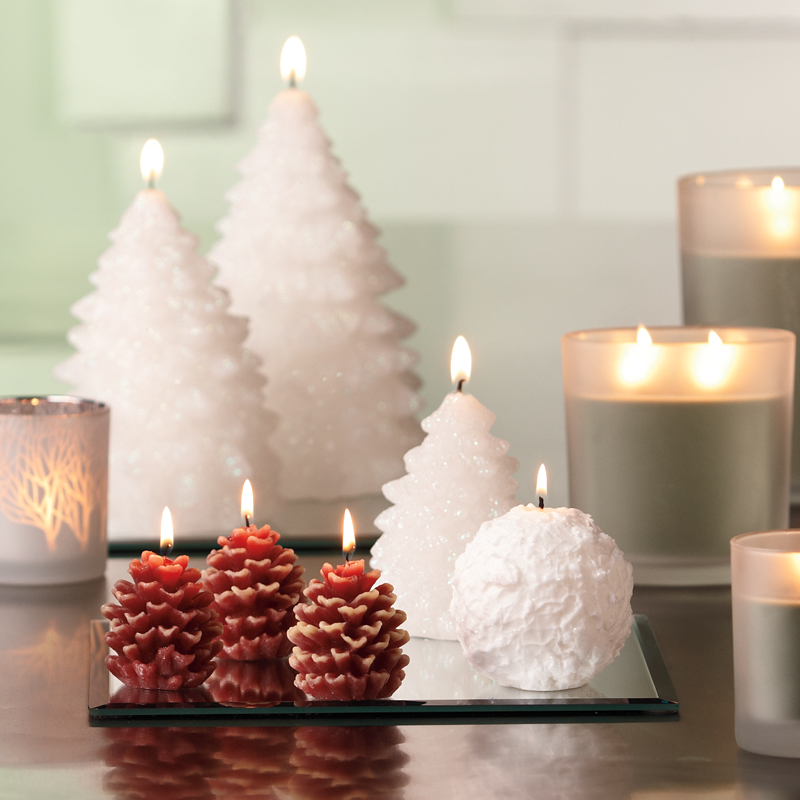 ---
When you smell pumpkin pie, what's your first thought? Thanksgiving dinner? Grandmother in the kitchen? A bountiful table? Research bears it out; the sense of smell is highly attuned to our memories.
There's no need to bake to bring back those fond memories: We can let candles do it for us. Colonial Candle Company has more than 50 fragrances in its line at any given time, many of them — such as bestseller Holiday Sparkle, and Warm Gingerbread — are specifically tied to the fall and
winter holidays, says company spokersperson Shelli Lissick.
If you're one of those who crave the smell of a Christmas tree, but don't want to deal with the hassle of a real one, Lissick suggests one of their balsam fragrances. You can also deepen the olfactory experience by "layering" different complimentary fragrances, burning different candles at once, such as their Fireside with Caramel Apple. "It will smell like the fireplace is going and you're baking an apple pie," she says.
If you're seeking intense fragrance, consider burning a two-wick candle, which doubles the amount of melted wax. "When it burns, it's that pool of wax that provides the fragrance," Lissick says.
The company offers several tips for keeping candle burning safe and enjoyable: Always keep candles in sight and place them away from drafts, children and pets. Burn votive candles only in appropriate holders and to minimize wax on the side of jar candles, burn them only three hours at a time.