Slow Cooking is The Next Revived Kitchen Craze
This is definitely not your mother's Crock-Pot — or pressure cooker.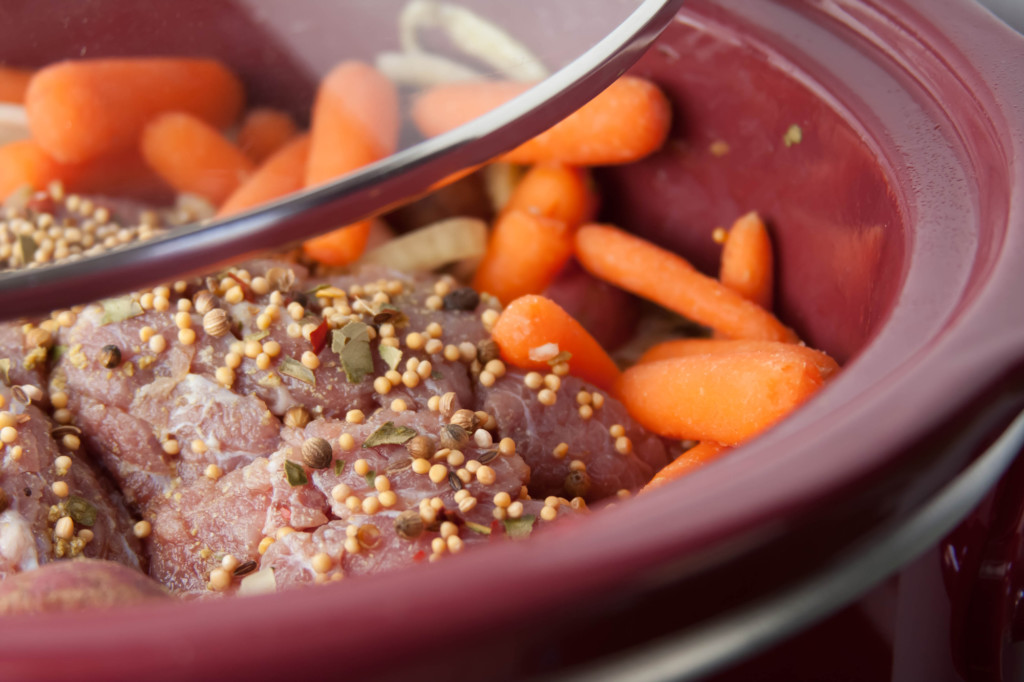 You might remember when the Crock-Pot slow cooker debuted.
The redesigned 1950 bean cooker changed the way people cooked when it came on the market in 1971. But if you forgot to load the slow cooker in the morning, you still had an option: your trusty pressure cooker.
The cast aluminum stovetop home pressure cooker from Presto was introduced at the 1939 World's Fair in New York and quickly became a household staple. In 1991, an electric model was introduced.
But it took a laid-off software engineer who was worried about feeding his children a more healthy diet to marry the slow cooker and the pressure cooker and create the latest craze in cooking: programmable multifunction pressure cookers.
The first one hit the market in 2010, cooking up a craze that has continued to grow.
While multiple brands remain on the market, Robert Wang's original Instant Pot remains the industry leader. His first pot had five functions; his latest has 10.
"Programmable pressure cookers can be part of a healthy and economical meal plan, but the initial investment of equipment has to be factored in," said Kendra Zamojski, regional specialized agent in Family and Consumer Sciences for the University of Florida/IFAS Extension's Northwest Florida district.
Pressure cooking cuts the time to a fraction of stovetop or oven cooking, and it doesn't destroy vitamins and minerals the way some other cooking methods, such as frying, do.
But it's important to start with healthy recipes, she said. Adding a lot of fat and sugar to healthy ingredients defeats the purpose.
In addition to slow-cookers and pressure-cookers, the latest pots function as rice cookers, steamers, yogurt-makers, sautérs/searers, cake makers, sterilizers and warmers.
The newest feature, Ultra, allows you to program the method of cooking, time and temperature manually. Because the lid locks tightly, it's great for transporting food to potlucks and meetings.
But there are safety concerns if you don't use it properly, particularly the delayed-start setting.
"You definitely don't want to throw a bunch of meat in there and let it sit all day," Zamojski said.
"Use the slow-cooker function instead. And a pressure cooker should never be left alone."
Based on comments on the manufacturer's Facebook user group and reviews on foodie blogs, you should take a class or have someone teach you how to use your multifunction device.
While users love the pots, they almost unanimously bash the instruction manual as confusing and insufficient.
Sue Williams got her Instant Pot for Christmas in 2017, and initially she was intimidated.
She credits a friend who died last summer with teaching her how to use it. "She'd say, 'Oh, it's easy. Try this recipe,'" said Williams, a food prep assistant at KitchenAble, a Tallahassee cooking school and catering service.
"I started out with Chinese chicken and broccoli." She said making yogurt and then cheese from the yogurt is easy, just a long process.
Despite the sauté function, she finds it easier to brown and sauté food in a skillet first.
"I use the sauté function to thicken things afterward," she said.
She also said vegetables cooked in the pot tend to be mushy, unless they are part of a dish such as chicken and broccoli.
Her favorite dish to prepare is barbecued pork ribs.