She Did It Her Way
Twyla Tharp Dance celebrates over 50 years of curtain calls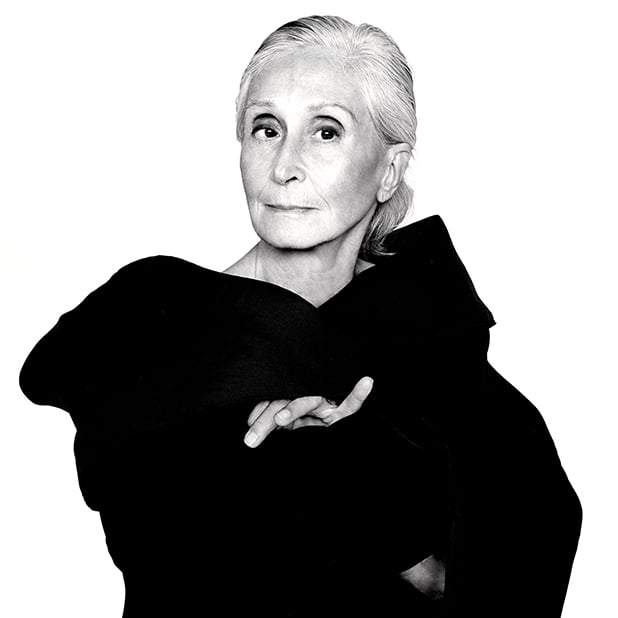 As it goes, many little girls, at some point, will dream of growing up to be a ballerina. I believed I would be a ballerina until high school, when I realized I was barely five feet tall. I resorted to dance as a pastime, an art and an escape.
Having immersed myself in the world of dance, I knew who Twyla Tharp was, and although I had never had the chance to watch her choreography live, I was familiar with it. That changed on Feb. 8, when I attended Twyla Tharp Dance's 50th Anniversary Tour performance of "Preludes and Fugues" and "Nine Sinatra Songs." 
It's apparent that Tharp is both a dancer and one who relishes crafting dances for others. Her knowledge of what can be accomplished with the human body is astounding. Dancers contorted into lifts, spun nonstop and leaped precariously — yet landed gracefully. 
At times, multiple dancers performing varying movements appeared on stage, causing the audience to either focus on a single dancer or on the stage as a whole. In life, we do much the same thing, choosing to focus either on the details or the big picture. After 50 years of working in the art of ballet, Tharp's purpose, in my opinion, is to promote this kind of reflection among the members of an audience. In every aspect, her pieces convey relationships. This was especially true in "Nine Sinatra Songs." 
Pairs swayed, sashayed, dipped and lifted in scenes that were set to appear as if the audience members were wallflowers attending a ballroom party. We stole glances into relationships that were impassioned and sensual alongside couples that were diffident and searching. The final scene was danced to Sinatra's "My Way." As the dancers captivated their audience, I couldn't help but think that Tharp smiled a little when specifically selecting this final song. 
I had the opportunity to talk with Twyla about her career, her inspirations and her hopes for the future of dance …
Tallahassee Magazine: You have had a prestigious career as a choreographer. What first led you down this career path?
Twyla Tharp: I have always danced, so that was not a question, really. How did I determine I would become a choreographer? After I graduated I asked myself, "OK, what do we think we do best here?" I told myself, "I think we dance best of all so, why don't you do that?" So I did. 
TM: How do you think dance impacts an audience?
TT:  The thing about dance is, basically, it doesn't have language. It communicates visually through different paths. In movement, there are no adjectives or adverbs — it's all actions. It allows an audience to literally read movements in a different way, without language, but emotionally. 
TM: What do you hope audiences gain from experiencing your choreography? 
TT: I think that people have a much larger connection to movement and, therefore, to dance, than they acknowledge. People often say to me, "I don't know anything about dance." I say, "Stop right there. You're moving. You got up this morning. It's not a foreign subject or a foreign language." Whatever I can do to help people recognize themselves in our performance is what's important, because it expands our communication base and it makes us all sense the reality, which is that we are quite similar. In fact, we are one.
TM: How have you seen your choreography evolve? 
TT: As far as my work goes, it's become more complicated and it has more dimensions. It has dealt with more questions. Every dance I make is about, what's dance? What's the purpose? How does it work? Every time I get closer to an appreciation of what that might mean, I investigate in a new way. Each one spins off of the next. 
TM: What do you hope for the future of dance and live performances? 
TT: More support for bringing live performers to a venue. It has become more difficult to do so because it has become more expensive. The performance arts are singularly expensive, and you can't cut corners. You can't ask a dancer to do a cheap performance. I think that you and I and hopefully our audiences agree that this is a thing of great importance and something we want to continue supporting. We must encourage children and young people to become engaged with live performances.