Sharp Groomed Man
Put your best facial hair forward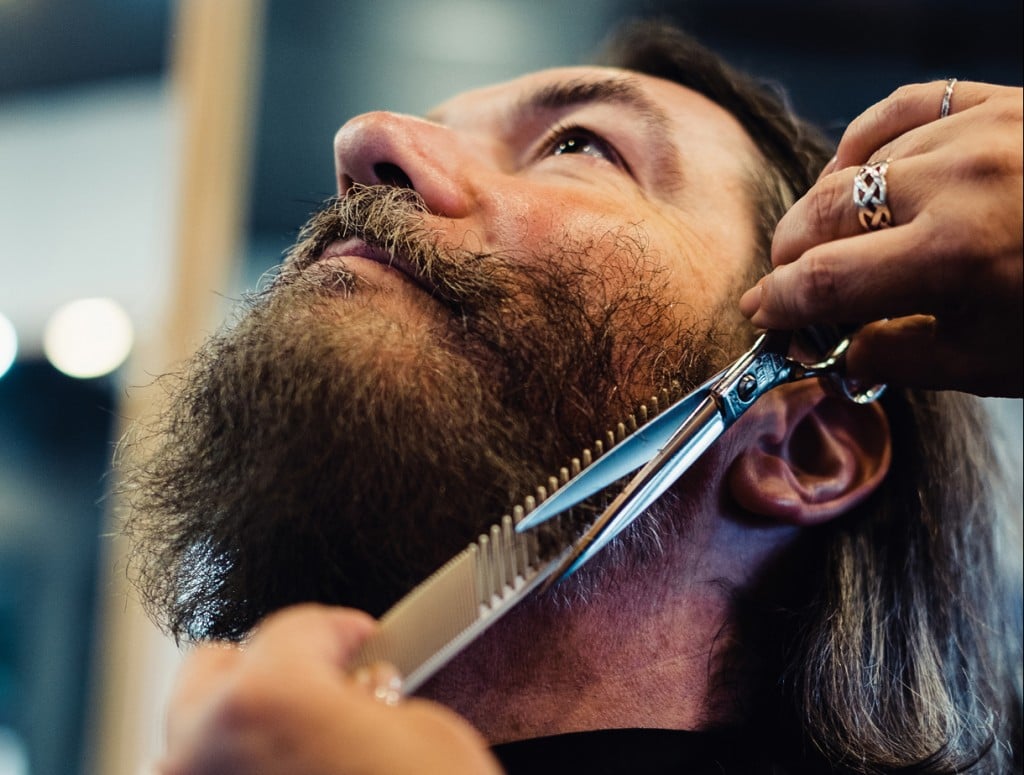 ZZ  Top, with one of its most popular songs, observed …
They come runnin' just as fast as they can
'Cause every girl crazy 'bout a sharp dressed man
Might the same go for an expertly coifed and groomed gentleman? In the fall and winter months, men tend toward scruffier looks, but even if you are participating in No Shave November, maintenance is important for hair and skin health.
In both professional and social settings, the state of your grooming can, much like your clothing, reveal a lot about you.
"You carefully choose the clothing you wear to work or out to dinner, and you should be just as thoughtful with your grooming," said Sherrie Clark, owner of Fuel Salon + Store. "This is not only about the cut, it's majorly about the products and tools you use."
Barbers and hairstylists agree that a high-quality cordless trimmer with a set of guards should be in every man's possession. Clark encourages clients to properly clean and oil their trimmers after every use to keep them running smoothly.
When trimming beards, the pros find that both a high-quality set of shears and clippers are essential.
"When I trim a beard, I always show my guests how to clean up the lines when they shave at home," said Clark. "Some areas need the clean even lines of the clippers; others need the hand-crafted shape that shears give."
With more and more men keeping their beards year-round, beard oil has gained in popularity and can be found anywhere from barbershops to lifestyle stores. Beard oils are more than just trendy self-care items. Oils are designed specifically for beard hair and the surrounding skin to promote healthier, fuller, more manageable and often delightfully scented facial hair.
Local salons such as Fuel Salon + Store sell Redken Brews beard and skin oil, which softens hair while hydrating the skin underneath that tends to get drier during cooler months. For a more natural solution, BumbleBee Waxing & More offers a blend of essential oils packed with vitamins that condition hair and nourish skin.
BumbleBee Waxing owner Amber Caplan said men receive good results from a deep pore-cleansing product that is massaged through the beard to the skin.
The apothecary section at Southern Pines is stocked with an abundance of grooming products made in America. Owner David Lareau said many women buy Mint Beard Balm made by Ember and Valor for their significant others. It comes in scents including Mint Chocolate Ice Cream Cone.
Freddie Pappaceno, master barber with Metro Barber, suggests using a blow dryer after showering because a dry beard is cleaner, softer and smells better.
"It's easy to grow a beard, but maintaining it should also be an easy and enjoyable task," Pappaceno said.
The best grooming advice? It may be to have a trusted barber or stylist on standby to remedy mistakes.