Shake Off Winter and Spring Into Culture
Two annual events help Capital City bloom in song, cinema and literature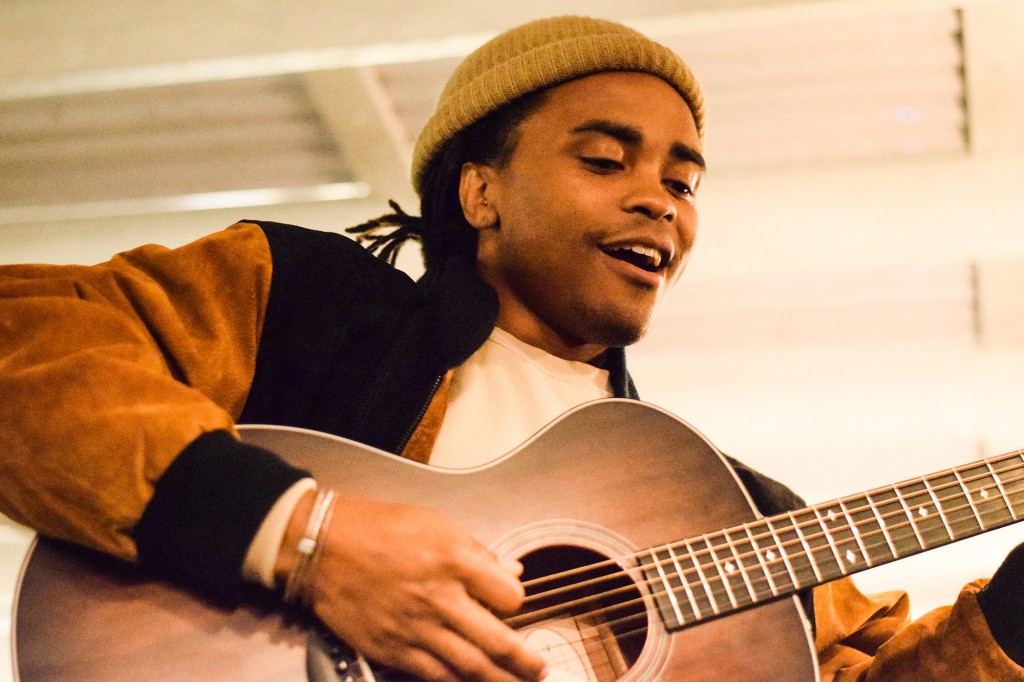 Word
of
South
Word is, the stage is set for another spring of books, music and movies.
So get ready for Word of South, a festival of literature and music, and the Tallahassee Film Festival.
Both events aim to continue missions of getting residents out of their homes and into diverse cultural experiences.
The festival, which launched in 2015, trumpets itself as "a unique blend of writers and musicians and an exploration of the relationship between the two disciplines."
Headliners include country music artist Jamey Johnson, plus singer-songwriters Valerie June and Allison Moorer.
Moorer will perform and will discuss her memoir, "Blood," released in October. The book description on Amazon.com calls it a "story of an unthinkable act of violence and ultimate healing through art."
Other scheduled guests include NPR music critic Ann Powers, young-reader novelist Jason Reynolds, bestselling author Kristen Arnett, Tallahassee music artist Royce Lovett, author/political strategist Rick Wilson and singer-songwriter Hayes Carll.
As always, a "story fort" will include hands-on activities, storytelling and music performances for children and families, said Sara Marchessault, Word of South's director.
The festival again plans to pair authors and musicians in performances. In a new twist, Marchessault said, two of those events will include food writers. Ivy Odom of Southern Living is scheduled to appear with The Currys musical group from Port St. Joe, and author Ronni Lundy is scheduled to appear with the Kenny Hill Band, a bluegrass group from Tallahassee.
"I think we can expect to hear stories and music back and forth," Marchessault said.
Marchessault said organizers aim to match last year's turnout of 12,000 to 15,000 over three days. For schedules and updates, she points to the Word of South mobile app.
"We work very hard to keep the festival free and open to the public," she said. "And we want this to be a quality cultural experience, for individuals and families to have some exposure to the literary scene and even the music scene without having to invest a lot of money or go out of town."
Dates April 3-5 | Location Cascades Park | Website WordOfSouthFestival.com
Tallahassee
Film Festival
The festival launched in 2008 and trumpets itself as "a celebration of arts and cinema that enriches audiences along with strengthening the cultural, economic and social vitality of the region."
An all-access pass offers non-priority admission to all festival films and events. A VIP pass includes priority admission to all films and events, plus various extras. Check the website for prices.
Steve Dollar, the festival's artistic director, emphasized at press time that organizers were continuing to work on the lineup. Accepted films included:
"Thumbs Up for Mother Universe: The Lonnie Holley Story": Directed by George King, this Earth-loving film tells the story of one person's journey of survival against seemingly insurmountable odds.
"Once Upon a River": This adaption of Bonnie Jo Campbell's novel marks the debut of writer-director Haroula Rose, who offers a coming-of-age story about a Native American girl who leaves home in search of her mother.
"Narrowsburg": Martha Shane directed what IMBd calls a "stranger-than-fiction documentary" that features a French film director and a con artist who bedazzle a small town with visions of Sundance.
"Red, White & Wasted": Monster trucks run amok in this documentary and revelation of Central Florida mud-hole culture. Andrei Bowden Schwartz and Sam Jones directed.
"Pahokee": One of Florida's poorest towns marks the setting for this film. Directors Ivete Lucas and Patrick Bresnan explore the final year of high school for a group of predominantly African-American students, some of whom now attend Florida A&M and Florida State universities.
Dollar, the artistic director, emphasized that volunteers run the festival on a tiny budget.
Venues typically include surroundings that feature bars, cafes and restaurants where festivalgoers can talk movies, sometimes with directors.
"The real value of the festival is the sense of community that comes out of it," Dollar said.
Dates April 15-19 | Location Various locations | Website TallahasseeFilmFestival.com