September/October 2013 Agenda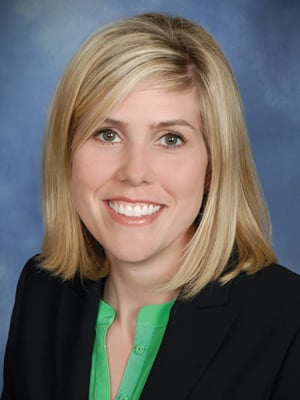 Local Honors
▪ Taproot Creative, a Tallahassee-based marketing firm, has been selected as an Official Honoree in the 17th Annual Webby Awards Law category for design and development of the Hopping Green & Sams website, hgslaw.com. This is the second time the agency has been recognized by the Webby Awards in its seven-year history.
▪ Fred G. Shelfer Jr. has been elected to serve a three-year term on the Goodwill Industries International board of directors and executive board. He took office in June during the annual Goodwill Delegate Assembly in Grand Rapids, Mich. Shelfer, CEO/president of Goodwill Industries – Big Bend Inc., has been the leader of the local Goodwill for more than 10 years. Before that, he served on the Goodwill Industries – Big Bend Inc. board of directors for 25 years and has an extensive career as a Realtor and developer.
▪ Thom DeLilla and Aleisa McKinlay of Tallahassee are among the 2013 Ability Awards winners. DeLilla was honored with the 2013 Adult Leadership Award for his contributions as both a small business inventor and administrator for the Brain and Spinal Cord Injury Program at the Florida Department of Health, his advocacy for passage of Florida's personal care attendant program and his service as a Youth Leadership Forum mentor. McKinlay, director of the Florida Division of Vocational Rehabilitation, received the 2013 Public Employee of the Year Award. She joined VR in 2009 as the bureau chief of Partnerships and Communication, where she oversaw the Ombudsman Program, Vendor Registration, Center for Independent Living, Communications and Legislative Affairs, among other responsibilities.
▪ The Greater Tallahassee Chamber of Commerce announced the winners for its 2013 Chamber Awards during a recent ceremony celebrating 90 years of service. North Florida Women's Care was honored with the coveted "Chamber Business of the Year" award.
▪ Marybeth W. Colón has earned an AV Preeminent rating from Martindale-Hubbell, the highest rating for legal ability and professional ethics. Colón practices bankruptcy and real estate law with Smith, Thompson, Shaw, Minacci and Colón in Tallahassee.
▪ Jim Gustafson and Bill Norton of Tallahassee are among 14 Searcy Denney attorneys named as Florida Super Lawyers. Super Lawyers uses a comprehensive selection process that recognizes lawyers who have attained a high degree of peer recognition and professional achievement.
▪ Select Specialty Hospital–Tallahassee earned five awards at the Select Medical Long-Term Acute Care Hospital Division's 2013 annual conference in Washington, D.C. Select – Tallahassee won The Employee Engagement Award, the Quality Achievement Award, the ICare Award and the Hospital of Excellence Award. Also, CEO Lora Davis earned the Leadership Award. The 29-bed hospital is located at 1554 Surgeons Drive and is the only long-term acute care hospital in the greater Tallahassee area.
▪ Tallahassee Primary Care Associates' (TPCA) Clinical Laboratory has met all criteria for Laboratory Accreditation by COLA, a national health care accreditation organization, for its long-term commitment to provide quality service to its patients.
▪ Tallahassee developer Hunter+Harp was recently recognized for its outstanding use of digital marketing and social media, receiving the 2013 S.M.A.R.T.E.R. Award at the Tallahassee Technology (TalTech) Alliance's TechExpo. Each year, the TalTech Alliance awards one business or organization utilizing social media and digital tools with the Social Media Achieving Real Time Enriched Relations (S.M.A.R.T.E.R.) Award, which is sponsored by Digital Opps, the digital marketing division of RB Oppenheim Associates.
▪ Tallahassee Auctioneer and founder of Aaron Joseph & Company LLC, Joseph F. Kikta, GPPA, CES, has been appointed to the board of directors for the Florida Auctioneers Association. Kikta had previously served as a member of the association's Legislative Committee and will now co-chair that committee. He began his auction career in 1984 with Auction Company of America, based in Miami.
▪ Dr. Ben Kirbo and Dr. Laurence Rosenberg have announced that Dr. Chris DeRosier, board-certified plastic surgeon, has joined Southeastern Plastic Surgery. De Rosier comes from the Division of Plastic Surgery at the University of Alabama (UAB) in Birmingham, where he performed all aspects of plastic surgery, including breast, abdominal wall, extremity and facial. He is skilled in both reconstructive and cosmetic surgery.
▪ Tallahassee's underground utilities system was recently named the 2013 Team Showcase Champion by the Florida Sterling Council for its outstanding achievement in implementing a nitrogen reduction program as part of the city's commitment to move to a higher treatment level known as Advanced Wastewater Treatment. The prestigious Team Showcase Award recognizes the city for excellence and exemplary practices among all public and private organizations throughout Florida.
▪ Patricia Convertino has been honored by the governing board of Apalachee Center with the first-ever John Convertino Award of Excellence. Patricia began her career at Apalachee Center in 1989 as a counselor in evaluation and admissions. Over the past 24 years she has served as the center's hospital clinical director, inpatient/residential services director, utilization review coordinator and patient safety coordinator. She is currently the administrative services director.
On the Move
▪ Bert Fletcher is the new auditor for the City of Tallahassee. Fletcher has worked for the city for 13 years and has served as the interim city auditor since April 1, when former auditor Sam McCall retired. He brings more than 31 years of experience to the job, both in the private and public sectors.
▪ Shawn Roberts, senior project manager at Mad Dog Construction since 2010, has been promoted to chief operating officer. Roberts will continue as a senior project manager. As Mad Dog's first designated COO, he will oversee daily operations.
▪ Nick Waller has taken a step up in the broadcast world. The general manager of WCTV (Tallahassee/Thomasville) and WSWG (Moultrie/Albany), is now the senior vice president of Gray Television and will oversee all TV stations in the south and east, including Tallahassee's WCTV. General Sales Manager Heather Peeples has succeeded him as general manager of WCTV and WSWG.
▪ Michael P. Harrell and Marnie L. George are the newest additions to the Governmental and Legislative Affairs team at Pennington P.A. Harrell has been named senior government affairs consultant, and George is the new government affairs consultant.
▪ Nanette Schimpf is the new vice president of Moore Communications Group. Schimpf is an expert in grassroots advocacy, public affairs and media relations and has handled clients such as PhRMA, the Florida Sheriff's Association and the Florida Sterling Council. In her new role, she will continue to serve clients in the law enforcement and medical industry and will place greater emphasis on the firm's business development.
▪ Wes Strickland, formerly of the international law firm of Foley & Lardner LLP, has opened a solo law and regulatory consulting practice in Tallahassee. Strickland worked with Foley & Lardner LLP for more than 14 years, most recently as a partner in the Insurance Industry Group, where he focused on insurance transactional and regulatory law.
▪ Terra Palmer recently launched CollectChaChas.com, a new local business on the cutting edge of new trends for cell phones and tablets with gem-encrusted customized accessories that let you show your favorite team sport, sorority or passion in life. ChaChas are available locally at Cole Couture, Garnet and Gold, Ardan's Salon and online at collectchachas.com.
▪ Tallahassee Bar Association attorneys Mutaquee N. Akbar, Akbar Law Firm; G.C. Murray Jr., Florida Justice Association; and Melissa VanSickle, Clark, Partington, Hart, Larry, Bond & Stackhouse (and current president of the Tallahassee Bar Association) have been selected as Fellows to the 2013–14 inaugural class of the Florida Bar's Leadership Academy.
▪ Destin's Hilton Sandestin Beach Golf Resort & Spa has appointed Richard Ross as the resort's new vice president of sales and marketing.
▪ Florida State University College of Medicine Tallahassee Regional Campus celebrated its 10th anniversary in August at the Golden Eagle Country Club. Campus Dean Dr. Ronald Hartsfield honored members of the community faculty with the Outstanding Physician Award and the Guardian of the Mission Award.
▪ West Marine recently opened a new store in Tallahassee that, at 13,000 square feet, is nearly double the size of the previous location. Located in Governor's Point Center, the new store is the largest West Marine in the Florida Panhandle.
▪ Florida Cancer Specialists & Research Institute announced recently that Palm Beach Cancer Institute has joined the practice, which adds four sites in Palm Beach County to the nearly 60 operating in Florida, including two based in Tallahassee. The Institute offers a full range of oncology and hematology services, including clinical research and the use of evidence-based medicine and proactive patient support services.
▪ Radey Thomas Yon & Clark has launched a new name and brand — Radey Law Firm — positioning the firm for future growth. The AV-rated firm has enjoyed significant success in its first 10 years, including making U.S. News and World Report's "Best Law Firms" list for Administrative/Regulatory Law and Insurance Law.
▪ Gregg Patterson, Sherrie Kishbaugh, Bob Lotane, Felicia Nowels and Betsy Miller are the newly elected officers of the American Red Cross Capital Area Chapter. Patterson, chairman, is CEO of Innovative Management Services; Kishbaugh, first vice chair, is senior vice president of operations for Mainline Information Systems; Lotane, second vice chair, is senior consultant at Hill & Knowlton Strategies; third vice chair Nowels is a partner at Akerman Senterfitt; and treasurer Miller is the audit manager for Thomas Howell Ferguson, P.A. The Red Cross board also elected three new board members: Mary Wachob of Capital City Bank, Rob Lane of BB&T and Tom Derzypolski of BowStern.
▪ DICK'S Sporting Goods, the largest U.S. based full-line sporting goods retailer, announced that a new store will be opening soon in Tallahassee. It was expected to open in the summer and will feature all the latest gear for team sports, fitness, camping, hunting and fishing.
▪ Leon County District 4 Commissioner Bryan Desloge was recently re-installed as president of the Florida Association of Counties, which represents Florida's 67 counties with the involvement of more than 300 county commissioners.